WASHINGTON -- In a rebuke to House Oversight Committee Chairman Darrell Issa (R-Calif.), Rep. Elijah Cummings (D-Md.) has released the full transcript of a key interview with an IRS employee at the heart of the agency's scandal.
The 200-page transcript sheds additional light on the decision by the IRS to screen out tea party groups applying for tax-exempt status during the months and years leading up to the 2012 elections.
Republican and Democratic committee staffers interviewed IRS official John Shafer on June 6 about the agency's decision to scrutinize a tea party group's application for tax-exempt 501(c)(4) status. Shafer, who identified himself as "a conservative Republican" and said he'd worked for the IRS since 1992, said that he and a fellow screener initially flagged a tea party group and continued to do so with subsequent applications in order to maintain consistency in the process.
Throughout much of the interview, Shafer describes the mundane bureaucratic challenges of dealing with incoming applications for nonprofit status. He said his team flagged the first tea party application because it appeared to be a high-profile case, and he wanted to make sure all high-profile cases received similar attention.
"What I'm talking here is that if we end up with four applications coming into the group that are pretty similar, and we assign them to four different agents, we don't want four different determinations," he said. "It's just not good business. It's not good customer service."
Asked plainly, "do you have any reason to believe that anyone in the White House was involved in the decision to screen Tea Party cases?" Shafer replied, "I have no reason to believe that."
"Do you have any reason to believe that anyone in the White House was involved in the decisions to centralize the review of Tea Party cases?" he was asked. "I have no reason to believe that," he replied.
Asked if he had "ever communicated with [then IRS] Commissioner Shulman about the screening of Tea Party cases?" he replied, "I have not."
Interviewers also asked Shafer if he told his screeners to specifically pull Tea Party cases.
"Again, I was not asking them for those kind of cases," he said. "[I]f I would have directed them to pull our Tea Party cases, little Susie's Tea Party would have been pulled and it wasn't."
The information, some of which Cummings previewed two weeks ago, seems to contradict proclamations made by Issa, who previously said the White House had ordered political targeting of tea party groups but has not released full transcripts supporting the claim.
That said, the record remains far from complete. The committee has interviewed six officials so far. Their testimonies have been offered, in bits and pieces, to various outlets, but the full transcripts have not been made public.
Cummings and Issa have engaged in a bitter war of words over whether or not the committee should release transcripts of all of the interviews conducted or withhold them until the investigation concludes. Issa has said releasing them would be "reckless," arguing that doing so could prejudice future interviews. The chairman has, however, continued to release selected portions of the transcripts.
In response, Cummings threatened to release the full transcript from the interview with Shafer. Issa was given a Friday deadline to respond by releasing redacted transcripts of all the interviews that have been conducted, then a Monday deadline. On Tuesday, Cummings followed through with his threat.
Issa, unsurprisingly, was not pleased, offering the following statement minutes before the transcript was actually released:
I am deeply disappointed that Ranking Member Cummings has decided to broadly disseminate and post online a 205 page transcript that will serve as a roadmap for IRS officials to navigate investigative interviews with Congress. After unsuccessfully trying to convince the American people that IRS officials in Washington did not play a role in inappropriate scrutiny of Tea Party groups and declaring on national television that the case of IRS targeting was 'solved' and Congress should 'move on,' this looks like flailing. Americans who think Congress should investigate IRS misconduct should be outraged by Mr. Cummings' efforts to obstruct needed oversight.
UPDATE: Transcripts leaked by Issa's office over the past few weeks have suggested that the screening of tea party groups was not something confined to the agency's Cincinnati office but rather taking place in Washington, D.C. Shafer confirms as much in his interview with the committee. But he punctures the importance of this revelation by stressing that when IRS officials say "Washington," they really mean the IRS' technical unit office in the nation's capital, not the White House or some congressional office.
The key portions come on two separate pages released by Cummings on Tuesday.
Q. So is it fair to say that Cincinnati was not the only part of the IRS that was involved in these Tea Party cases? Is it fair to say that Washington was involved in those as well.

A. That's a fair statement.
Q. When you said that, yes, Washington was involved, were you referring to the Technical Unit?

A. Yes, I was.

Q. Were you referring to any other part of the IRS besides the Technical Unit?

A. Well, I mean, obviously from email tracks, I was aware of [redacted] who, you know, is the manager that is responsible for the Technical Unit. And that's as far as my direct understanding of this would go.

Q. So you don't have direct knowledge of anyone in D.C. in the IRS being involved in this issue beyond the Technical Unit; is that correct?

A. Other than what could have been mentioned in emails. Obviously we just discussed one that Lois Lerner was mentioned in. So to my knowledge, other than, you know, what i've talked about before, I do not know of anything else.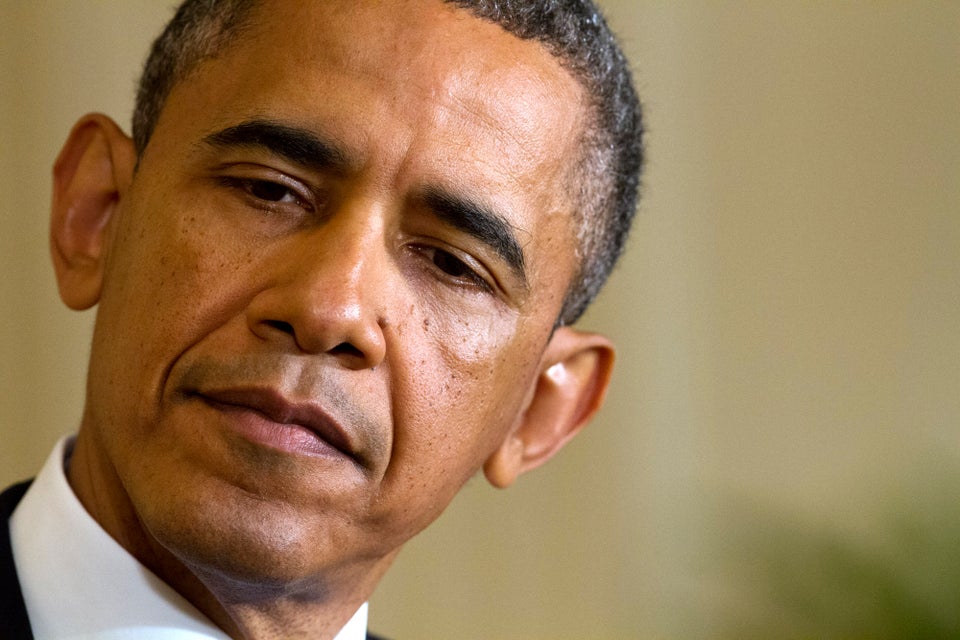 Politicians React To IRS Scandal
Popular in the Community