WASHINGTON –- Revelations that the Internal Revenue Service targeted both progressive and conservative organizations seeking tax-exempt status has placed a critical light on the Treasury Department inspector general office, whose report in May focused almost exclusively on IRS scrutiny of tea party groups.

Democrats on Capitol Hill said Tuesday they were agitated and confused that the treasury inspector general for tax administration had omitted evidence that the IRS screening was more ideologically widespread. Rep. Sander Levin (D-Mich), ranking member of the House Ways and Means Committee, and Rep. Gerry Connolly (D-Va.), ranking member of the subcommittee on government operations, sent sharply worded letters this week to Treasury Inspector General J. Russell George, requesting answers. An inspector general's office official said a response would be forthcoming.
In all, it was a dramatic reversal from several weeks ago, when the IRS screening scandal seemed likely to bog down the Obama administration's second term. The inspector general unit that had exposed the tax agency's inappropriate activity -- praised by Congress for doing so -- is now being asked by Congress if it has itself acted inappropriately.
Reactions to the new development varied. Officials in the inspector general's office insisted they couldn't have done anything differently. Democrats argued it was a indefensible omission. Republicans insisted the scandal remained a scandal.
Off the Hill, accusatory fingers began pointing towards one of the inspector general report's main authors: Gregory D. Kutz, the assistant inspector general for audit and the first individual listed among the "major contributors" to the IRS report.
Three sources independently contacted the Huffington Post on Tuesday to note that in 2011, Kutz had been relieved of his job as head of the special investigations unit at the Government Accountability Office when a report he produced on for-profit colleges underwent multiple corrections. One of the three sources -- a former Kutz colleague -- argued that the IRS investigation mirrored the for-profit school study, showing a bias toward "pursuing overly sensationalist stories."
A spokesman for the inspector general's office dismissed the charge and the suggestion that Kutz's presence on the IRS report's masthead was a red flag.
The inspector general's "rigorous review process insures the integrity of all our work," the spokesman said. "Our audit reports, in addition to being conducted in conformance with government auditing standards, are subjected to extensive review."
As for why the report failed to mention that progressive groups, along with tea party groups, had been placed on IRS so-called Be On The Lookout lists for special scrutiny, Karen Kraushaar, the communications director at the treasury inspector general's office, said investigators had been constrained by their mission statement. House Oversight Committee Chairman Darrell Issa (R-Calif.) had specifically requested that investigators "narrowly focus on tea party organizations." So they did just that, Kraushaar said.

"We were specifically asked to look at three things," Kraushaar said. "Number one was were these groups being singled out for review. Our report answered that in the affirmative. Number two was were they being asked inappropriate questions. We answered that in the affirmative. Number three, we were asked to find out if there was evidence that the tea party organization applications were delayed. And again, our audit finding was that they were being delayed."

A request for comment from Issa's office was not returned.

In its May 14 report, the inspector general acknowledged that other BOLO lists existed. George himself said as much during a congressional hearing on May 22. But the inspector general declined during that hearing to say that progressive groups had been among those targeted, even when Issa directly asked whether BOLOs had been "issued for progressive groups" or whether those groups had flown "right through during the same time and got their 501(c)(4)s."
Kraushaar said the inspector general never offered specific responses to such questions because it was beyond their purview. "We did not review the use, disposition, purpose or content of the other BOLOs," she said. An anonymous inspector general office official, told NPR that investigators were "not aware of any BOLOs listing progressive organizations when it conducted its review."
Congressional Democrats scoffed at the professed ignorance. Progressive groups were listed on a dozen of the IRS BOLO documents released by Levin's office on Monday afternoon. Josh Drobnyk, a spokesman for Levin, meanwhile, said that liberal groups were "definitively" among those 298 organizations that the inspector general report identified as having received heightened scrutiny, meaning that investigators had to know that tea party organizations weren't the only targets.
"It is shocking that they claim to have missed it," said Drobnyk.
UPDATE: 11 p.m. -- A HuffPost reader points out an ironic twist to this story. When Kutz was removed from his GAO post in 2011, following the issuance of his highly criticized for-profit college study, one lawmaker praising the reorganization was Rep. Darell Issa.
"Congress and the American people trust the GAO to provide impartial and objective information about federal programs that enable Congress to make informed decisions and take necessary action," Issa said at the time. "This important change in leadership and organization increases my confidence these initial steps will address issues that this committee's ongoing investigation has identified."
Flash forward two years and Kutz has helped produce the IRS report that Issa requested and has used to criticize the Obama administration.
Before You Go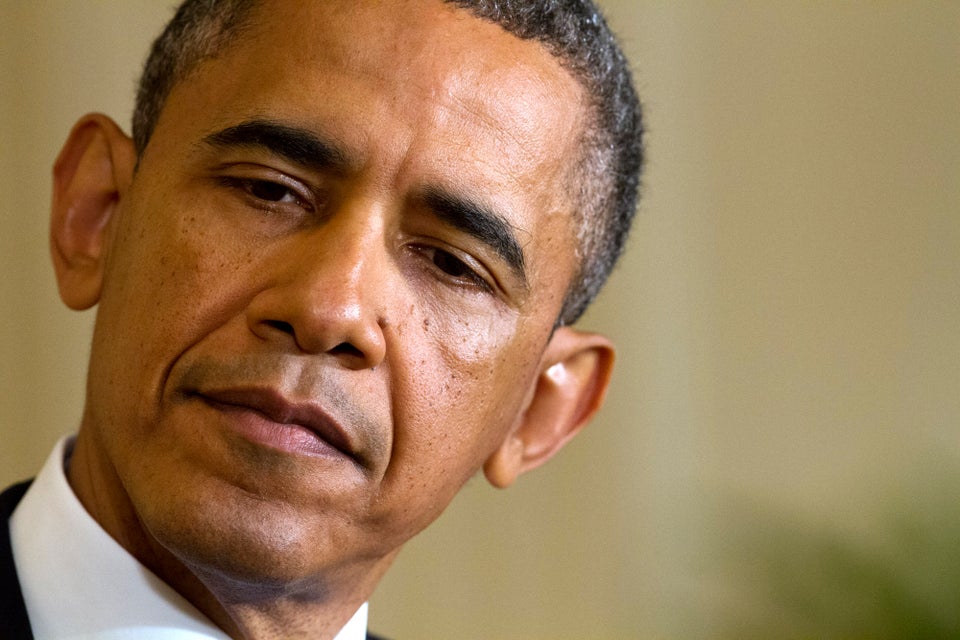 Politicians React To IRS Scandal
Popular in the Community