WASHINGTON -- Two months and one day after he first testified before Congress on the IRS' targeting of conservative groups, the inspector general behind the investigation is heading to the Hill to testify again. Only this time, the reception won't be as warm.
J. Russell George, the Treasury Inspector General for Tax Administration (TIGTA), will be just one of several witnesses at a Thursday hearing before the House Oversight and Government Reform Committee, but he will likely command the spotlight.
That's because over the past few weeks, George has come under increased scrutiny for his report on the IRS' screening of groups applying for tax-exempt status. Democrats, in particular, have questioned why the TIGTA study failed to mention that progressive groups were targeted in addition to tea party groups, or that one of George's own investigators had concluded from a review of 5,500 emails that the targeting had not been politically motivated.
"I have serious doubts about [the report's] thoroughness, and I have serious doubts as to whether it was indeed comprehensive," Rep. Elijah Cummings (D-Md.), the ranking member of the House Oversight Committee, said in an interview with The Huffington Post. "And I also have doubts as to whether we were presented all the evidence that was available to allow us to make a proper evaluation, so that we could bring about reform, so we could bring about trust and hold people accountable."
Asked if he now believes he and others -- the White House included -- were too quick to judge and condemn the IRS, Cummings replied: "Yes. Absolutely yes."
Under such questioning, George's office has continued to defend its report, arguing that critics are missing important nuance. While progressive groups were indeed included on the IRS' infamous Be On The Lookout (BOLO) lists of organizations to scrutinize, they were not examined as intensively as their conservative counterparts.
Previewing Thursday's hearing during an interview with Fox News, Oversight Committee Chair Darrell Issa (R-Calif.) argued that conservative groups seeking 501(c)4 status were treated as inherently political.
"Russell George, the IG, and two of his lead people ... are going to answer the allegations from ranking member Cummings that somehow progressive groups were targeted," said Issa. "He's going to, I believe, dispel that he ran a nonpartisan investigation and what he found was the holding back of hundreds of these applications by conservative groups and not by progressive groups."
The mere fact that George finds himself on the defensive (or in need of defending) is striking. When he first testified on the Hill on May 17, the report he produced was hailed as comprehensive and sober-minded. The decision by Lois Lerner, the director of the IRS' Exempt Organizations division, to invoke her Fifth Amendment rights and decline to testify was treated as an affirmation of the report.
Politicians were quick to denounce the IRS. House Speaker John Boehner (R-Ohio), for one, didn't bother with niceties. "Who is going to jail over this scandal?" he asked. Even the president called the agency's actions "intolerable and inexcusable."
Asked about that initial reaction on Wednesday, White House Press Secretary Jay Carney said it had been warranted but suggested that the administration, too, had begun rethinking the report.
"Now, we are finding out more information," he said.
"I've seen some very interesting stories that cast some light and, I think, might cause everyone here to reflect upon how this was viewed in the immediate aftermath of the breaking of the story," he added. "I think more information is better and I think the revelations about the practices have been helpful in providing a fuller understanding of what took place. The president's interest is in ensuring that the tax laws enforced by the IRS are enforced in a non-partisan way and fairly across the board."
Democrats on the House Ways and Means Committee turned up a 2010 IRS PowerPoint presentation that said both "progressive" groups and "tea party" organizations deserved extra scrutiny when applying for tax-exempt status. The finding contradicted Russell's argument that conservative groups received more intense vetting, argued Rep. Sander Levin (D-Mich.), the ranking member on the committee.
Meanwhile, Cummings' staffers conducted interviews with six self-identified Republican or conservative IRS officials, all of whom dismissed the idea that the agency was operating with a political agenda. Cummings told HuffPost that he had requested more documents from the IRS to help clarify the issue further but that TIGTA had blocked their release, citing the need to comply with privacy laws.
"[Danny] Werfel's people, the head of the IRS, are saying, 'Look, we've got these other documents that we want to present to you.' Then they say 'we cannot present them,'" Cummings said. "And when the question was asked, 'Well why can't you present them?' we learned that it was the IG that was blocking them. That's very, very unusual."
A source close to the IRS investigations said that TIGTA is blocking the release of the description of progressive groups contained in the powerpoint presentation, among other pieces of information. The office's spokesperson did not return a request for comment.
As has been the case since the beginning of the scandal, it's difficult to know to what extent the new findings are exculpatory for the tax agency and its officials. Cummings released only portions of the interviews that he and his staff conducted with 15 IRS officials (though he previously made public a full transcript of an interview with a conservative IRS employee).
Hull will be a witness at Thursday's hearing. And under questioning, he will likely clarify what type of pressure he faced to screen tea party groups. George too will be questioned, Cummings said, mainly on why seemingly important details never made it into the final TIGTA report.
"I'm not accusing the IG of any kind of conspiracy ... But I think that there are key questions that the IG needs to address," said Cummings.
"When the IG comes before our committee, we expect that IG to give us a thorough report, and to not be hiding anything. So I want to give him the benefit of the doubt. That's why I asked him to come back before us," he added. "I'm sure he has some good answers, but I surely would like to know what they are."
Before You Go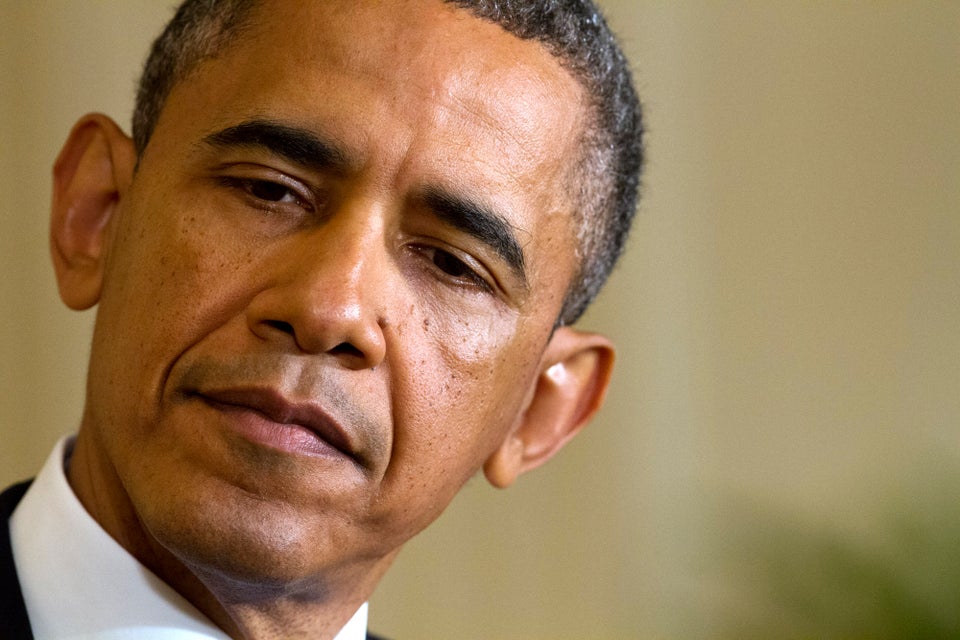 Politicians React To IRS Scandal
Popular in the Community