WASHINGTON -- The House Oversight and Government Reform Committee on Tuesday released a report detailing what it called a "problematic and abusive contracting relationship" between the Internal Revenue Service and a federal IT contractor.
Strong Castle, a relatively small IT provider founded in 2011, won more than a dozen contracts with the IRS in 2012, potentially worth more than $500 million. According to the report, Strong Castle CEO Braulio Castillo's close friendship with a top IRS purchasing official, Greg Roseman, may have "influenced the [contractor] selection process" in favor of Castillo's company.
The report was issued by committee chairman Rep. Darrell Issa (R-Calif.), who plans to hold a hearing Wednesday morning on "questionable contracting practices" at the IRS. Both Roseman and Castillo are scheduled to testify at the hearing.
"By inappropriately using a personal relationship and abusing a provision designed to help disadvantaged businesses, the IRS and Strong Castle have made a mockery of fair and open competition for government contracts," Issa said in a statement Tuesday. Neither the IRS nor Castillo have commented on the report.
The hearing and the report come as the IRS remains engulfed in controversy over the its admission in May that agents in its Cincinnati field office used political keywords to flag certain groups applying for nonprofit status for closer scrutiny. The IRS is facing a Justice Department criminal probe as well as a host of congressional inquiries into the matter.
Issa has been one of the IRS's strongest critics, accusing the agency of a coordinated effort to target conservative groups, an effort he has said most likely originated "right out of Washington headquarters."
In the Strong Castle case, much of the 150-plus page report is devoted to cataloguing Roseman and Castillo's friendship through a series of chummy text messages, emails and phone calls, including ones in which Roseman offers advice on how to win IRS contracts.
In one instance, in order to qualify Strong Castle as a "service-disabled veteran-owned business," Castillo cited a foot injury that he suffered as a teenager while attending a military prep school. He has no other links to the U.S. military, and later went on to play college football.
UPDATE: 9 p.m. -- The IRS issued a statement in response to Issa's report on Strong Castle:
After receiving the Committee's letter in February, the IRS immediately referred the matter to the Treasury Inspector General for Tax Administration (TIGTA), which opened an investigation that is still underway. We learned of new information today from the Committee that we are currently looking into. The IRS takes any allegations of wrongdoing seriously. We remain committed to ensuring that our procurement of goods and services follows all agency and federal regulations and is done efficiently, effectively and with the highest ethical standards.
UPDATE: 9:54 p.m. -- Castillo denied the allegations in the Oversight Committee report in a statement provided to CBS News.
"Throughout our work with the IRS, we have never received any improper preferential treatment, and have competed fairly for every contract we have received," Castillo said of his company, Strong Castle.
Castillo's response to the report offered a preview of what is likely to be a contentious hearing on Capitol Hill Wednesday, where both Castillo and Roseman are scheduled to testify before Issa's committee.
Support HuffPost
The Stakes Have Never Been Higher
Before You Go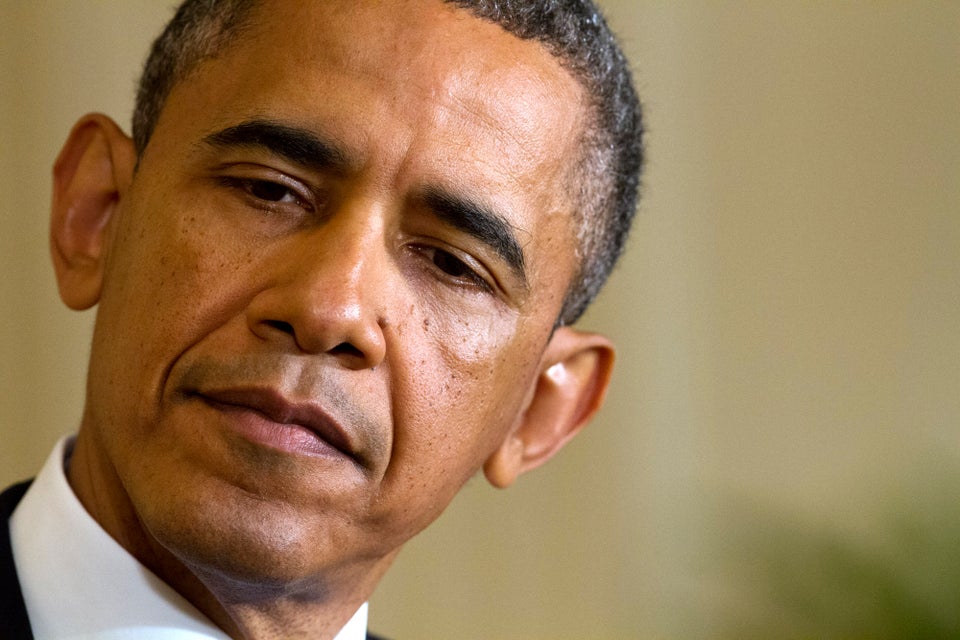 Politicians React To IRS Scandal
Popular in the Community