WASHINGTON -– At least one senior IRS official knew the agency was targeting tea party groups with what the agency later called "troubling questions" for months before it stopped. And when the IRS finally did change course, it did so in response to mounting public scrutiny in the press, documents show.
Lois G. Lerner, in charge of the IRS unit that reviews applications from groups for tax-exempt status, said at first on Friday –- when she inadvertently revealed the IRS' actions –- that she had found out about her agency's abuses from news media reports. But over the weekend, that claim was revealed to be false. Lerner was briefed in detail about the matter on June 29, 2011, according to a timeline of IRS actions contained in an appendix to a report by the agency's inspector general, leaked over the weekend. The inspector general's full report is set for official release later this week.
The appendix, obtained by The Huffington Post on Monday, also shows that IRS officials began to express concern regarding media reports on their activities. In February and March of 2012, the timeline in the appendix of the report by the treasury inspector general for tax administration notes that "numerous news articles began to be published with complaints from Tea Party organizations," which led to congressional interest. On March 23 and March 27, top officials at the IRS -– including current acting commissioner Steven Miller –- "discussed concerns with the media attention the Tea Party applications were receiving."
The IRS said Monday that Miller and the agency commissioner at the time, Doug Shulman, did not learn details of their agency's tea party focus until May. President Barack Obama said Monday that he did not find out about the scandal until Lerner's offhand comment sparked a firestorm on Friday.
But the inspector general's timeline shows that Lerner may have been aware of the tea party targeting as early as April 2010. On April 19, 2010, there were 18 groups undergoing extra scrutiny because of their tea party affiliation when the first "sensitive case report" was written, and Lerner's office was given "a chart summarizing all sensitive case reports," according to the inspector general's report. An IRS spokesman did not respond to a question about how much detail was in that chart.
The number of tea party groups under examination had grown to more than 100 by June 2011, when Lerner is listed in the inspector general's report as getting her official briefing. The IRS asked the tea party groups to disclose such things as donors, names of family members who may plan to run for office, and printed copies of every page on their website and social media postings.
Lerner did order during that briefing that the IRS change its target terms for what kind of groups would have to go through the agency's rigorous review. The IRS "be-on-the-lookout" terms were changed a few days later from "various local organizations in the Tea Party movement" to "organizations involved with political, lobbying, or advocacy."
Yet Lerner's briefing ended with a commitment to "develop a guide sheet for processing these cases," and the intense questioning of tea party groups did not change. Letters were sent from the IRS office in Cincinnati, as well from at least one other office in Laguna Niguel, Calif., in January and early February 2012.
In addition, on Jan. 25, the "be-on-the-lookout" was changed again, from the more general terms introduced the previous summer to a more specific criteria: "political action type organizations involved in limiting/expanding government, educating on the Constitution and Bill of Rights, social economic reform/movement."
A letter from the Laguna Niguel office on Jan. 31, 2012, to a group in Redding, Calif., called Patriots Educating Concerned Americans Now instructed the group to submit "additional information" in the form of answers to 25 questions, some of which had 10 sub-questions. The information requests included:
• A description of the duties of each member of the organizations' officers, directors or trustees, along with "names and addresses of each individuals employer/business, the nature of their employment/business, and the number of hours devoted to their employment business."

•A description of "the activities that the organization conducts that influence legislation."

•A submission of "copies of all contracts and agreements that the organization has entered into or plans to enter into."

•Details on intellectual property copyrights that the group planned to own.

•A full description of "what sources the organization will use in conducting its research activities" on government and policy subjects.
The first specific change in how the IRS was engaging these tea party groups did not happen, according to the inspector general's report, until Feb. 29, 2012, around the time that media reports were getting the IRS' attention. At this time, Lerner halted new requests for information, and discussed rescinding the IRS demand that groups print out their entire website. The second substantive change came on March 8, 2012, when Miller, then the deputy commissioner for services and enforcement, told a unit within the IRS that if an applicant contacted them about "having to provide donor information, the Determinations Unit would allow them to not send the donor names but would inform them that the IRS may need it later."
By late April, the contours of a full-blown clean operation were taking shape. A senior official from Washington with a title that parodies bureaucratic officialdom –- the senior technical advisor to the acting tax exempt and government entities division commissioner -- paid a visit on April 23 to the "Determinations Unit in Cincinnati," which had been set up to deal with a huge jump in 501c4 applications following the 2010 Supreme Court Citizens United decision.
On April 24, IRS officials had begun to "identify troubling questions, which organizations received them, and which members of the team of specialists asked them." The inspector general's report noted that "the results included the names of donors as a troubling question."
The request for donor names has become one of the hot-button issues in the IRS' targeting of tea party groups who were applying for 501c4 status, which would allow them to keep donors anonymous.
David French, an attorney for the American Center for Law and Justice, representing 27 tea party or liberty groups, said in an interview that groups involved in issue advocacy on the local level have increasingly felt the need to protect the names of members and donors.
"There is a palpable sense around the country that retribution awaits those who don't take the politically correct stance, particularly on social issues. There's a real concern that as politics has taken an uglier and uglier turn, you place your job at risk when you speak, in some extreme cases you place your family at risk when you speak," French said. "Anonymity has long been a valued part of our First Amendment jurisprudence."
Fifteen American Center for Law and Justice clients still do not have their tax-exempt status, said French, who has written about IRS requests that tea party group members give up information about members of their family.
In mid-May, IRS officials from Washington made another trip to Cincinnati to conduct a training session with IRS officials there, and officials in Washington "began reviewing all potential political cases began in Cincinnati." The "be-on-the-lookout" was changed to "organizations with indicators of significant amounts of political campaign intervention."
On May 21, IRS officials in Washington decided that donor information "could be destroyed or returned to the applicant if not used to make the final determination of tax-exempt status." And on June 4, the IRS apparently completed a total of 180 donor information requests, drafting a letter to the tea party groups "that provided donor information."
"The letter would inform the organizations that the information was destroyed," the inspector general's report states.
It's not clear if that letter was ever sent to any of the groups affected, one Republican congressional source said.
Before You Go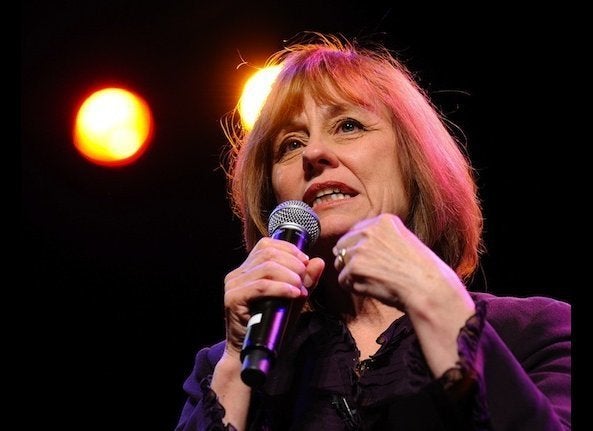 Tea Party Statements
Popular in the Community