I first met Irvine Welsh at the Edinburgh Book Festival. He was already a star, and my first memoir had just come out. I was a huge fan of Trainspotting, I think it's a brilliant, radical, hysterical, terrifying and subversive. As someone who always expects the worst, I was overjoyed that he was completely down-to-earth, unpretentious, and could not have been nicer. He had read Chicken, my memoir, and had lots of nice things to say about it. It made my day. My week. My month. My year. As someone who had just become a professional book writer, it was enormously gratifying and encouraging to get this validation from someone I admire so much. And now that the prequel to Trainspotting, Skagsboys, is out, I thought I would pick his brain about writing, books and Scotland.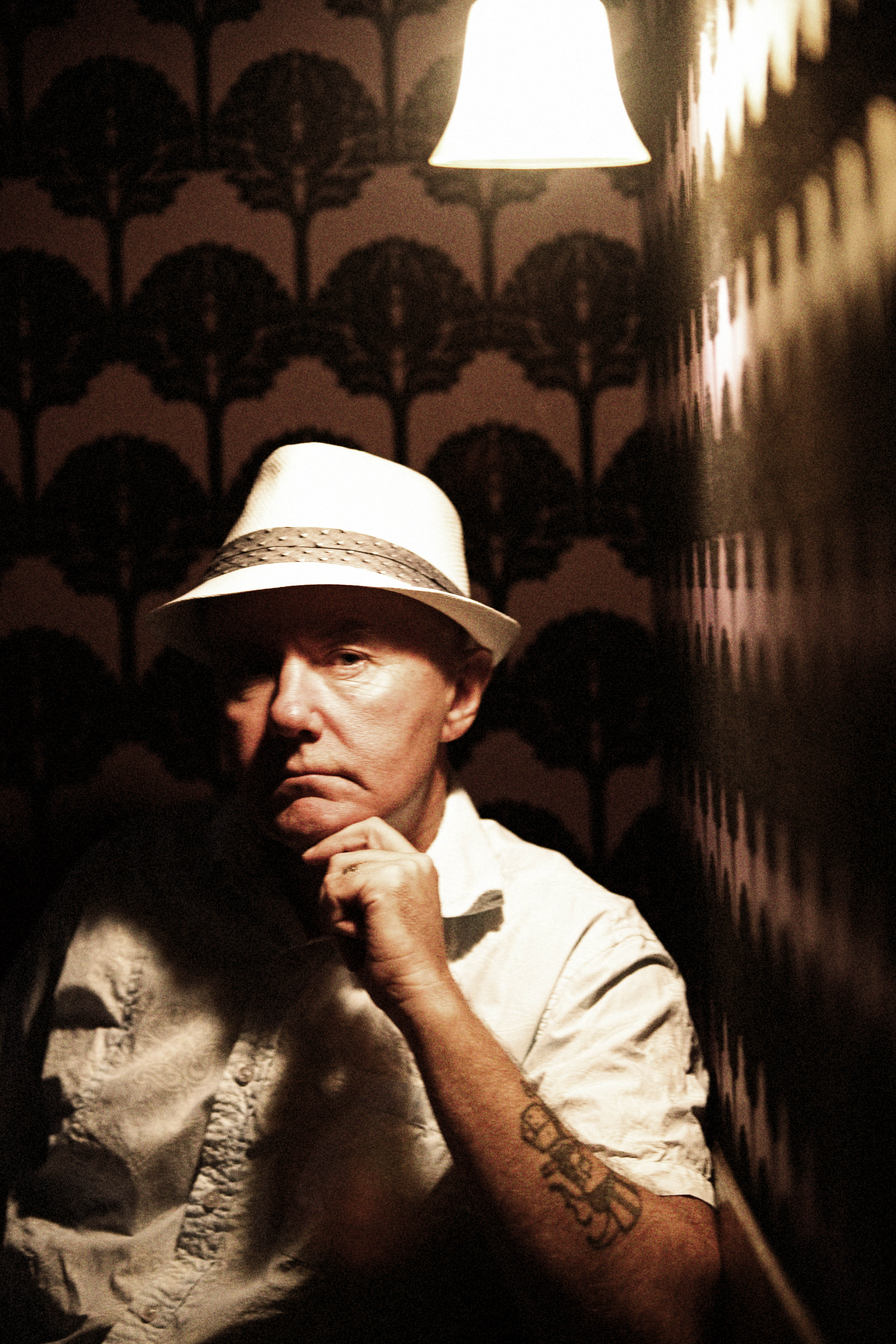 THE BOOK DOCTORS: After having returned to them in Porno, what made you want to go back once again to the world of Renton, Sick Boy, Spud and Begby?
IRVINE WELSH: I wanted to write something about the '80s, and the onset of the neo-liberal ideology and entitled elitism and hubris that went with it, to justify the increasing inequities it would create. When we had the banker's-led crash, it seemed that this was where we were set up to go by the political changes of that decade. The Trainspotting crew were basically altered and to some extent, forged, by that decade where drugs replaced employment in traditional working-class communities.
TBD: Was it hard to invent this story for them, or did it come easily?
IW: I had some material at the start of Trainspotting that I didn't use. I assumed it was just ways of finding the characters, but it came in very useful to get me back into that decade, the characters, the family and the community.
TBD: Your novels are so unique in form, did you plot out the story before you started writing it? Do you outline extensively?
IW: I tend to just batter it down, then look at the mess I've got and see what storyline suggests itself. Then I put in my signposts and redraft.
TBD: Because they been in your life for so long, at this point do these characters have a life and voice of their own, do they start telling you what to do instead of vice versa?
IW: I think all characters do if they are working properly. They have an internal logic. Sometimes, as a writer, you think, 'plot wise, this should happen now, but this guy would never do that...' I think that's one of the reason in genre fiction that many characters aren't drawn in any detail. Once their psychology becomes apparent, it's harder to make them jump through hoops to suit the story.
TBD: Do you ever make editorial choices when you're writing based on whether you think it will make the book more popular or successful?
IW: I like to think not, but writing is often a largely subconscious process, so you never know for sure.
TBD: My people are Geordies from Newcastle, but even I had trouble with the extreme dialect when I first started reading Trainspotting. But it was amazing how quickly my brain adapted and how easy it was to understand after the first couple of pages. Do you ever get complaints from people about how unusual the language is?
IW: Not really, I think it's the same for everybody. It's more to do with not being used to seeing words on a page like that, and it's the same for many Scottish people. It even looks weird to me. But once you read a few pages and get the rhythms it's pretty straightforward.
TBD: What was your inspiration for using such raw, lower class petty criminal patois? Did that make it more difficult to get Trainspotting published?
IW: I couldn't hear the voices in standard English. It seemed such a ludicrous, pretentious exercise to try and write it that way (and I did try). I felt you were losing the characters and the beat of the novel.
TBD: How did you learn to become a writer?
IW: I was always a writer. It's a natural thing for me. The only learning elements are grammar, vocabulary etc.
TBD: What are some of your favorite writers and why? What are you reading right now?
IW: Evelyn Waugh and George Orwell I always go back to. Waugh writes in totally different social world from me, but he's sport on about male relationships. Christopher Hitchens said intriguingly about Orwell 'that he wasn't a genius' but implied he was better for it. I took that to mean that he had the human touch and wasn't abstracted purely by ideas. Arguably a kind of genius in itself. I'm reading John Niven's Straight White Male.
TBD: My grandfather was a coal miner. He would go down into the mine in the morning when it was still dark, spend 12 hours sucking up black lung disease, and when he got spat out of the pits it would be dark again, so he would literally go a week At a time without seeing the sun. People always tell me it's such hard work being a writer. I have to laugh. Being a coal miner's hard work. So, what are some of the best and worst things about being a professional writer?
IW: Being a writer is the best job in the world. It's a piece of piss and there's nothing bad about it at all. You can't stop writers writing. It's what they do. There are a lot of people who want to be writers but aren't. That's the ones who moan about how hard it is.
TBD: I first saw Trainspotting at the Paris Film Festival. It had subtitles. It was surreal because an actor would say a joke, and I would laugh, then four seconds later, after the audience had read the joke, they would laugh. All the actors have gone onto such amazing success. Could you ever have imagined that your junkie skagboy hero Renton would end up as Obi-Wan Kenobi in Star Wars?
IW: No, but talented actors will find diverse and interesting roles. The casting was great in Trainspotting, they were obviously highly talented and it was obvious they were going to do well.
TBD: I read recently that Trainspotting was the most profitable movie in history because it cost so little to make, and over the years has brought in so much money. At one point that distinction belonged to Deep Throat. That's some pretty heady company. So, what are some of the cool and some of the pain-in-the-ass things about being a literary superstar?
IW: Every job has its frustrations, and you can't be firing on all cylinders every day. Sometimes the promotional side of a book or film can get a bit repetitive, but this is a minor thing. The best element is that you get to meet a lot of interesting people.
TBD: Do you like going on tour, speaking in public?
IW: Its like anything else, when you go to it fresh, at the start of a tour, it's great. Towards the end, when you're tired, not so good. But it beats digging coal for a living.
TBD: I hate to ask you this, but what advice do you have for young writers?
IW: 1) Know yourself. Do like spending a lot of time on your own? 2) Finish the story, don't worry how it looks, you can fix it later. 3) Think of the ending -- what happens? Write that first if you have it.
TBD: Have you ever been to Wrigley Field in Chicago? How does it compare to being at a football (soccer) match when Rangers or Celtic are playing at home?
IW: Baseball is a different animal from British football, and most other sports. It's interesting rather than exciting, and teams play so many times a week, its about steady devotion rather than a rabid outpouring of fanaticism on a Saturday. I live near Wrigley Field but I'm a White Sox fan so I'm more often at the Cell.
TBD: Perhaps most importantly, do you think Scotland has any chance of getting to Brazil in 2014?
IW: None whatsoever. I think we're done with international football tournaments.
Irvine Welsh is the author of Trainspotting, Ecstasy, Filth (soon to be a major motion picture starring James McAvoy), Glue, Porno, and Crime, among other works. His new book is Skagboys. Welsh is also producing movies and writing screenplays. A native of Edinburgh, he lives in Chicago, Miami, and London.
Calling all HuffPost superfans!
Sign up for membership to become a founding member and help shape HuffPost's next chapter