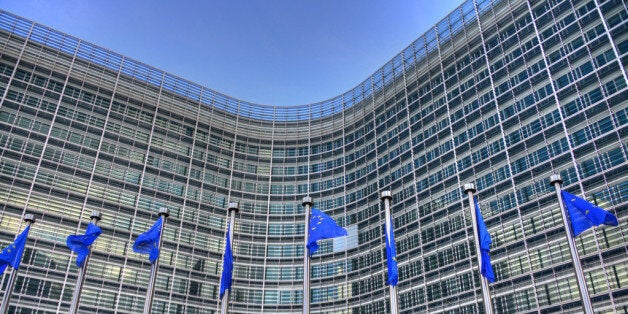 Recent months have seen many unexpected manifestations of global risks that the Global Risks Report has been warning about over the past years. A number of seemingly disparate events make us think that a wide range of global risks are looming larger on the radar screen than ever before. Have we reached a new level of risk?
On New Year's Eve, Brussels cancelled its customary fireworks display due to fears of a terrorist attack. Towns in northern England and in Missouri were hit by floods and California entered the fifth year of drought, followed by storms making the effects of climate change on weather patterns hard to ignore. Add to this the sabre-rattling between Saudi Arabia and Iran over the execution of a Shiite cleric and Chinese stock market wobbles that fuelled fears of another major global economic downturn -- and we cannot ignore the fact that we have entered an era when risks are more present in our lives and are threatening global stability from all directions and at a higher level. And as manifestations of these risks are coming together in one year, is the threat of a perfect storm of global risks overblown? Will 2016 only be the starting point?
Backing up the sense of generally increasing risk levels, the Global Risks Report 2016 finds a perceived increased likelihood of events across all five categories of global risk: economic, environmental, geopolitical, technological and societal risks, and three of them are likely to manifest themselves in 2016.
The international security situation continues to dominate policymakers' agendas around the world. Risks are abounding: terrorist threats and the refugee crisis continue to loom over Europe, and tensions in the Middle East, between Russia and Ukraine continue to threaten global security. Trust among countries is being stretched to a breaking point by increasing strategic competition between major powers, and already frail states that are being further undermined. Reflecting this new status quo of increased fragility, geopolitical risks dominate the Global Risks Report 2016 for the second year in a row.
The spill over effects of conflict into global economies should not be underestimated and are also becoming imminent. The refugee crisis threw European leaders off the delicate balance between European priorities and increasingly polarized societies at home. At the outset of 2016, the continuation of the European integration process, which has ensured the stability of the continent and primacy of economic policies over the past 60 years cannot be taken for granted. The refugee influx led Denmark and Sweden to close the Oresund bridge and this year will likely see a referendum in the UK on Brexit and opinion polls show growing anti-EU sentiment in the UK. Should the UK set the precedent of leaving the EU, other member states could follow.
Uncertainty in Europe would further undermine the already faltering confidence in the global economy driven by troubles in emerging markets: China's wavering stock markets and uncertain future growth, Brazil's many challenges, and high debt levels in many countries including G20 nations such as South Africa, Argentina, or Indonesia. Taken together, the world could be facing another major economic downturn or even a crisis. Given the slow productivity growth of recent years and the fact that the "arsenal" of fiscal and monetary policies is almost empty, the consequences could be dire. New technologies could contribute to future global growth provided that we know the associated risks and pre-empt them through shared standards and norms as well as regulation.
Adding to this is the uncertainty surrounding the economic effects of the Paris climate change agreement. While the agreement represents an important step towards mitigating global warming -- it comes at a time when we are starting to feel the early effects of climate change, and to realise the need for mitigation to be accompanied by adaptation effort -- it is clear that significant changes to industrialized as well as emerging market economies will be needed to limit global warming to 1.5 to 2°C. If managed right, investments in "greener growth" could fuel innovation and allow economies to leapfrog. At the same time, the first effect of climate change, including higher frequency of storms and floods could entail major human and economic cost.
In this more risky, but also more uncertain world, leaders need to take action in an environment of "shifting sands" as each of these risks could have significant impact on any individual, business or country independently, but combination of risks could create cascading effects that are difficult to anticipate and to navigate.
The year 2016 may be the warning sign of more to come. It is the higher likelihood combined with the uncertainty and the interconnected nature of global risks that calls for a "resilience imperative" through collaboration among governments, businesses and civil society. Resilience to global risks is not a luxury and needs to be part of any business or national development strategy. No one is safe. No opportunity should be lost.
This post is part of a series produced by The Huffington Post and The World Economic Forum aimed at providing an overview of the critical issues facing the world over the coming decade. The series is developed in conjunction with the Global Risk Report 2016. The series is running one week before the commencement of the Forum's Annual Meeting 2016 (in Davos-Klosters, Switzerland, Jan. 20-23). Read all the posts in the series here.
Calling all HuffPost superfans!
Sign up for membership to become a founding member and help shape HuffPost's next chapter