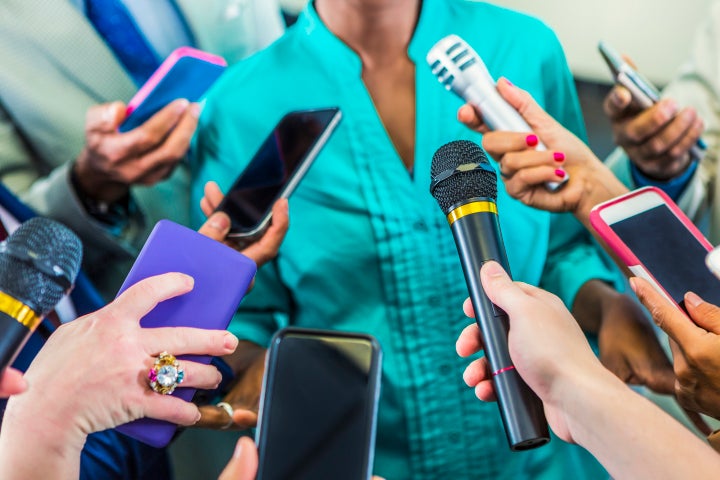 The current political landscape and activism across the country has brought increased attention to the power of mayors. Voters are increasingly concerned about the issues affecting their day –to-day lives, from affordable housing and education to building economically safe communities. With the political gridlock in Washington, they recognize the power of mayors to provide the leadership needed to transform our cities.
Tomorrow, voters in New Orleans will go to the polls to vote in their city's primary to elect their next mayor. Two of the top-polling candidates are Black women, a grassroots activist turned city council member and a former judge. These women are examples of a growing cohort of Black women seeking to change the face of leadership in our country's largest cities.
Since 2002, ten Black women have been elected to mayoral office, with five of those women serving simultaneously from January to June 2017, the largest number to serve at one time in history.
2017 is shaping up to be the year of the Black woman mayor. This fall, eight Black women will be on the ballot in primaries or have already advanced to general elections.
Meet the women looking to change the face of city leadership this fall:
Keisha Lance Bottoms ― Atlanta, GA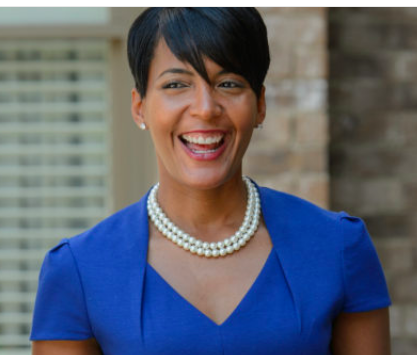 Keisha Lance Bottoms has represented the council's District 11 in southwest Atlanta since 2010. She also serves as executive director of the Atlanta-Fulton County Recreation Authority, which signed an agreement in August to sell Turner Field to Georgia State University for $30 million in a deal Bottoms said ensures the property will be redeveloped in a way that meets the needs and desires of the stadium neighborhood's residents. On city council, Bottoms sponsored pension reform legislation championed by Reed as a way to gain control of the city's unfunded pension liability and, thus, start rebuilding Atlanta's depleted reserves.
Vi Lyles ― Charlotte, NC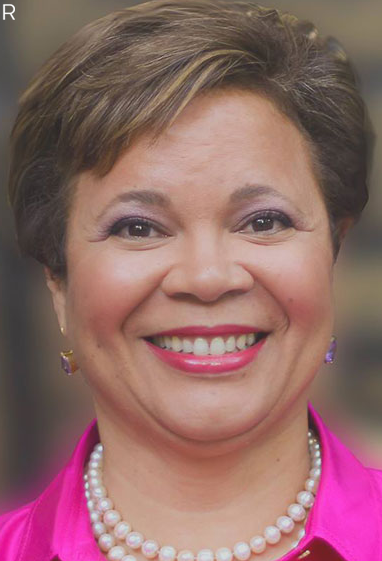 Vi Lyles is a two term At Large Member of the Charlotte City Council and in 2015 was elected Mayor Pro Tem by her colleagues. With over 40 years of service to the City of Charlotte, beginning as analyst in the city's budget department and ultimately serving as assistant city manager, Vi has been unwavering in her commitment to make Charlotte a better place to live, work and raise a family.
Yvette Simpson ― Cincinnati, OH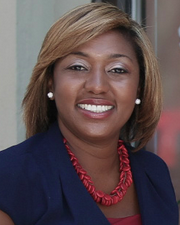 Yvette Simpson is President Pro Tem of the Cincinnati City Council and is serving in her second term of the council. First elected to the council in 2011, Yvette serves as Chair of the Human Services, Youth and Arts Committee and serves on the Budget & Finance, Law and Public Safety, Neighborhoods and Major Transportation and Regional Cooperation Committees. In 2004, she received her J.D. from the University of Cincinnati College of Law. After graduating, Yvette practiced law at several firms before developing and directing Miami University's first Pre-Law Program
Rev. Diane Moffett ― Greensboro, NC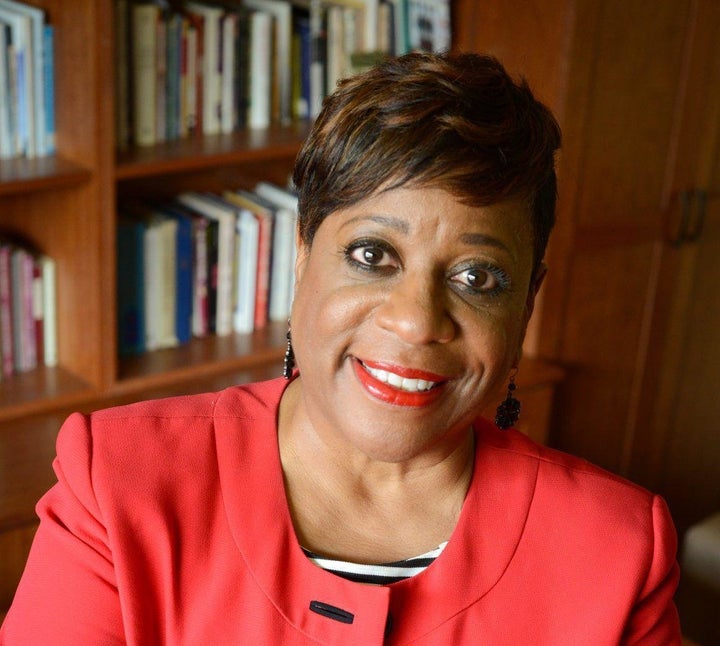 Rev. Diane Moffett is senior pastor of St. James Presbyterian Church, a member of the Cone Health Board of Trustees and the Cone Health Foundation board. She spent the past 32 years serving the community and welcomes the opportunity to continue to serve as mayor. She holds a Bachelor of Arts Degree from the University of California at Berkley and a Masters and Doctorate of Divinity from San Francisco Theological Seminary.
Rev. Dr. Nekima Levy-Pounds ― Minneapolis, MN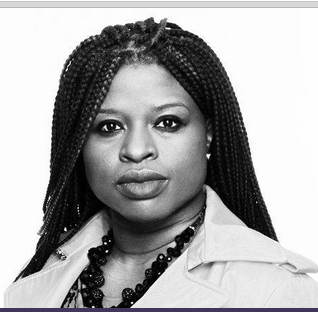 Rev. Dr. Nekima Levy-Pounds is a civil rights attorney, freedom fighter, legal scholar, blogger, and nationally recognized expert on issues at the intersections of race, public policy, economic justice, public education, juvenile justice, and the criminal justice system. Currently, she is co-owner and co-founder of Black Pearl, LLC, a multi-faceted company that provides business consulting, talent management, and media management services. She formerly served as a law professor at the University of St. Thomas Law School for thirteen years, as president of the Minneapolis NAACP, and as an advisor to Black Lives Matter Minneapolis.
LaToya Cantrell ― New Orleans, LA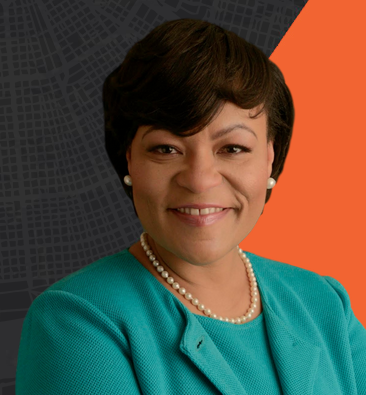 LaToya Cantrell is a member of the New Orleans City Council in Louisiana, representing District B. Cantrell worked as a nonprofit management executive prior to her election to the city council. On the City Council, LaToya has developed a reputation as being "for the people." She has improved people's lives and collaborated to advance the New Orleans economy. Among her most important achievements, she spearheaded the "Smoke-Free" ordinance, which protects those in the service industry from secondhand smoke. Cantrell earned her B.A. in sociology from Xavier University of Louisiana.
Desiree Charbonnet ― New Orleans, LA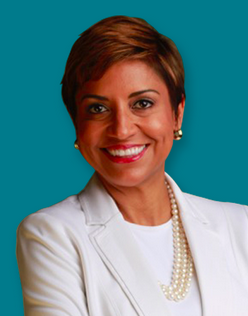 Desiree Charbonnet is the former Chief Judge of the New Orleans Municipal Court. She was the first woman elected to serve as Recorder of Mortgages for the parish of Orleans, where she served for 10 years. Her office was one of the first to re-open after Hurricane Katrina, providing desperately needed property records to the city's displaced residents. Charbonnet earned her bachelor's degree and J.D. from Loyola University. She served for 10 years as the recorder of mortgages for Orleans Parish.
Paula Hicks-Hudson ― Toledo, OH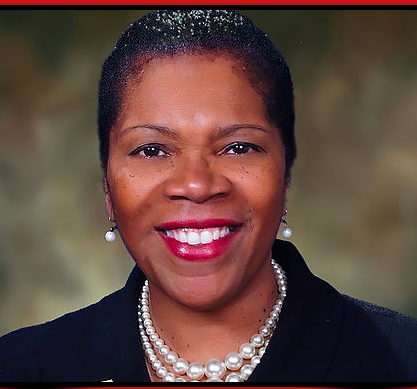 Paula Hicks-Hudson is the first black female mayor of Toledo in Ohio. The Toledo City Council initially appointed Hicks-Hudson to the position in 2015. Hudson previously represented District 4 on the Toledo City Council. Hicks-Hudson received a bachelor's degree in political science and journalism from Spelman College in 1973, a master's degree in communications development from Colorado State University in 1975, and a J.D. from the University of Iowa. Hicks-Hudson has worked as an attorney for the Toledo Legal Aid Society, an assistant prosecutor for Lucas County, and an assistant public defender.
Kimberly Peeler-Allen is the co-founder of Higher Heights for America, a national organization building the collective political power and leadership of Black women from the voting booth to elected office. For additional information visit: http://www.higherheightsforamerica.org.
Popular in the Community