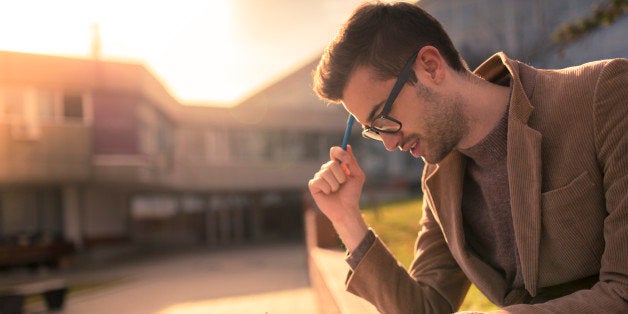 They say great photographers are made, not born.
Photographers learn the process--and the industry--through a variety of means, whether that's YouTube, a formal university, or a personal mentor. I've worked with photographers from all these backgrounds, and I became interested in finding out the best avenue for a burgeoning photographer to take. Is a photography degree a waste of time today? Is it necessary in order to begin a career in photography?
After some in-depth research, I've put together a list of pros and cons for getting a photography degree versus teaching yourself, and the results might surprise you.
Photography degree
The Pros
Social experiences
It's an obvious pro that college provides a social atmosphere to learn in. Gaining friends with similar interests can benefit you in big and small ways. Networking is easier this way, and could make it easier to gain footing in the industry once you graduate. Plus, many colleges have regular student photography exhibitions where you can showcase your shots to thousands and begin to make a name for yourself.
The degree
Framed with your name on it, is anything more satisfying than a college degree you've sweat and worked for? This is the reason most people interested in photography go to college in the first place. It's undeniable, irrevocable proof of your competence in this industry. More on it's actual value later.
Job prospects
Sometimes, photographers with BA degrees may take precedence over informally trained colleagues. That isn't always true, and research shows that the pay gap isn't that wide--those with degrees start out
, compared to around $39,000/year for informally trained photographers.
Well-rounded education
Even if your degree is in photography, you'll still take a myriad of electives and other academic courses that serve to round out your education. Philosophy, history, psychology, etc. can all lend important insight to your education, and pursuing a degree in photography will leave you with more than just photography knowledge.
Help when you need it
Professors, even when they're not especially friendly, are there to answer your questions and help you understand what they're teaching. Colleges are staffed with people who are paid to help you! Guidance counselors, academic advisors, professors in your major--if you have questions, someone will be able to answer them for you, or help you find the answer yourself.
The Cons
Courses less responsive to changing industry
The world of photography is always changing, and there is always something new to learn. Sometimes, college courses can be out-dated, or completely ignore important new technologies. When I took my first photography course in college, digital cameras were becoming widely used, yet we didn't talk about digital photography at all. There was a real disconnect between the class and the real world.
Cost, now and later
Recent
that the average college student graduates with around $35,000 of student loan debt. It's a bitter pill to swallow, especially when you remember that new photography graduates only net around $42,000/year.
Course selection and subject matter
You don't create the syllabus, and you don't design the courses, so be ready to endure a lot of classes about topics that don't apply to the career you want or the skills you want to learn. There's also a chance that your college won't offer the courses you want to take.
Teaching yourself
Specialization
If there's an area of photography that really appeals to you, or one that you truly despise, you'll enjoy being able to control the subject matter you learn. After all, why waste time learning about portraits when you're only interested in taking landscape and nature shots?
Cost
By tracking down the information yourself and skipping the higher education institution, you're saving thousands of dollars on tuition, gas, books, andmore. That sounds like a benefit! Even if you decide to enlist outside help from a photography or Photoshop tutor,
instead of $15,000/semester--and only pay for help as long as you need it.
Flexibility
What if the photography world is shaken up like it was when digital cameras hit the scene? If you're in college, chances are, your courses won't suddenly adapt to the changes. Because the world of photography is in constant flux, it's nice to be able to change direction when you need to, or pursue a different path in photography, without filling out forms and changing classes.
The Cons
Access to equipment
Colleges provide access to top-notch equipment that may be difficult or expensive to get otherwise. Some self-learners try to start on "beginner" photography equipment that is sub-par and can only produce sub-par results (although I've seen some pretty amazing iPhone shots).
Trial and error
Without dedicated instructors and staff to answer your questions and help you along the way, you'll be learning a lot by trial and error. Prepare to feel like a failure many times before you get the right shots.
No degree
You won't receive a degree for your efforts if you're self-taught. That does make it harder to communicate your knowledge, experience, and value to clients, but it also gives you an opportunity to focus on your work experience, recommendations, and technical knowledge in client discussions.
While we can all appreciate good photographs, few of us can take those photographs. If you're interested in a career in photography, or just learning more about it, you'll find a way. It doesn't matter if it happens in the classroom or on your computer as long as you're focused on learning as much as you can through the method you choose!
Related
Popular in the Community