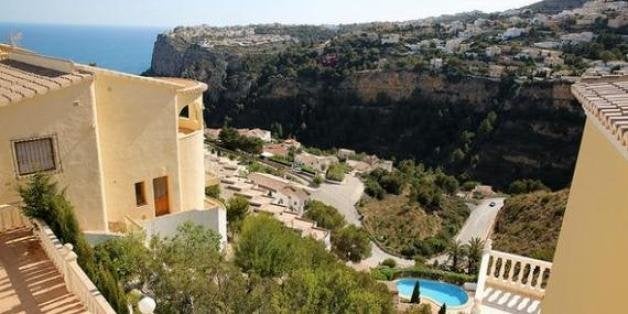 Here's a common problem: While there's no shortage of luxury resorts with upscale amenities, those type of properties sometimes fail to offer an authentic experience. Meanwhile, a local apartment or home rental through a site like Airbnb or HomeAway can often be "too authentic," with little to offer for those who want to be pampered.
Fortunately, a hybrid lodging option is available for those who can't decide whether they want their trip to be more on the indulgent side -- or slightly more genuine. By opting for a luxury vacation rental, picky travelers can experience the best of both worlds -- a high-class home or villa with top-notch amenities and an on-site staff, but nestled down closer to where the locals live.
Vacation villas are where home meets the Ritz Carlton. It's like staying at a friend's house, but with a private staff at your disposal. It's where opulence meets real life, and it's yours if you've got the dollars to spare.
I'm sure you're wondering what the benefits of such an arrangement are, aside from gaining a "more authentic experience." In addition to the fact that many luxury vacation villas are situated in the towns and cities you're visiting -- and not gated off and away from the locals -- vacation villas offer one thing resorts simply cannot: privacy.
Where resorts, and even top-tier properties, are often teeming with hundreds, or even thousands, of other travelers, vacation villas only host those who are lucky enough to be invited along. So if you truly want to "get away," you can do it with a luxury vacation villa. Just invite and plan the trip with who you really want to see that week, and no one else.
Plus, who wants to go out to a restaurant when you can secure a private chef and staff of your own? With most luxury vacation villas, on-site assistants are available to do everything from buying your groceries to preparing your meals and making the beds each morning. If your idea of a vacation doesn't include making your own meals or schlepping to a restaurant for breakfast, lunch and dinner then perhaps a vacation villa is for you.
Are vacation villas affordable? Well, it depends. Take the Lime-Acre villa in Jamaica offered by YourJamaicanVillas.com, for example. During the low season (May through November), you can rent this particular property for $6,500 per week. But here's the kicker: It sleeps 10. Divide that weekly rate by five couples and, all of a sudden, each pair is paying just $1,300 for a week at an oceanfront estate that includes a butler, a private beach and its own reef for snorkeling, a large freshwater pool, and a fully staffed kitchen with a gourmet chef, among other amenities.
Can I get a, "yes, please?"
Of course, not all luxury villas include a full staff. Villas featured on Luxury Retreats, for example, provide amazing homes and top-notch amenities, but expect you to make your own meals and beds.
It's also important to note that certain costs associated with your trip aren't included in your weekly rental rate. For example, you may have to pay for your own transportation to and from the airport, and even though you have a staff to cook meals at your disposal, you'll likely need to pay for the groceries they buy.
If you're looking for a well-appointed getaway that offers some of the hotel luxuries you've come to expect, but without the cookie-cutter feel of a resort, luxury vacation villas offer a compromise. Renting a noncommercial villa makes it easier to get out of the house and enjoy some local cuisine, experience the local culture, or take advantage of whatever unique sights and experiences your destination has to offer.
Best of all, you can enjoy a little breathing room during your trip by renting a home that includes spaces you don't normally have access to at hotels like living rooms, full kitchens, dining rooms and private terraces. Will it be expensive? Yes. But it will be worth it.
Holly Johnson is the founder of travel website, Travel Blue Book, which covers travel experiences ranging from cruising to fine dining. Holly also writes about frugal living, travel and budgeting on her other website, Club Thrifty, and at Get Rich Slowly, Frugal Travel Guy, Personal Capital and many other online publications.
Support HuffPost
A No-B.S. Guide To Life
Related
Popular in the Community