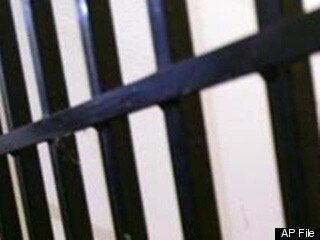 Recently the Seattle Weekly published a cover story about Adam Parfrey who is the founder of Feral House, a counter-cultural publishing company that is as unique as it is controversial.
I met Adam through my book agent Noah Lukeman in 2004 when Parfrey published my prison memoir 15 to Life. In October of that year, Parfrey flew to New York from Los Angeles for my book party at the Whitney Museum, hosted by Andrew Cuomo (gov. elect of New York) and Larry Goldfarb. He brought along his girlfriend and now wife, Jodi Wille of Dilettante Press, who became a partner in a sister imprint to Feral House called Process Media.
Adam is a strange character but a brilliant literary talent who has a knack for picking subject matter that can easily offend and fascinate you at the same time. Feral House recently located to Port Townsend. Last week the Seattle Weekly wrote a cover story about Parfrey which raises many perplexing questions about the subject matter that he publishes. There are critics that say some of the titles published by authors that include the likes of serial killers, necrophiles and Satanists consist of subjects considered taboo in a civilized society and should never be printed.
The Seattle Weekly article was informative but it concentrated on projects that Parfrey did in the '80s, but since then, Adam and Jodi have published a far more wide-ranging assortment of titles, including the "Self-Reliance Series" for Process Media. There are also several books that are now going to be made into a film including mine and the Lords of Chaos, and a television series (Big Dead Place for HBO).
REAL LIFE. REAL NEWS. REAL VOICES.
Help us tell more of the stories that matter from voices that too often remain unheard.