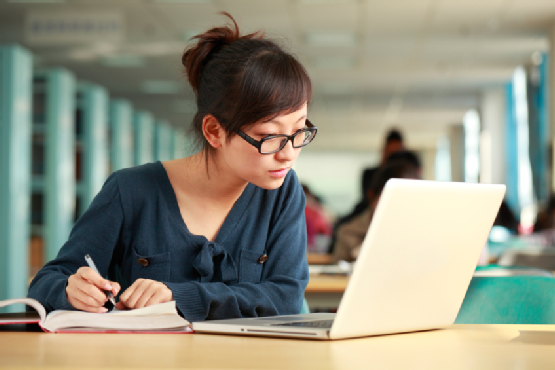 The bar exam can be overwhelming and intimidating. The breadth of information is discouraging. Where do you start and how do you even begin to prepare? Subject outlines are readily available online but they do little to help understand the nature of the exam itself. Outlines do not identify where to focus time or how subjects will be tested. Outlines do little to help understand the type of questions to expect on the exam.
This is why most students obtain bar preparation services. These services provide guidance and insight that textbooks and outlines cannot. However they are not all created equal. There are numerous Bar preparation services available. Kaplan, BarMax, Barbri, LLM Bar Exam and AdaptiBar are a few of the bigger players. Having taken a few different programs, I decided to compile reviews to help students decide which services to obtain. This review provides a few key characteristics of the AdaptiBar program.
The Pros
Real bar exam questions: This benefit cannot be emphasized enough. The vast majority of bar preparation programs do not provide actual bar exam questions. The questions offered are often poorly imitated and provide considerably less benefit than practicing with real bar questions. Spending several weeks practicing with certain questions and then encountering completely different questions on bar exam day can be an extremely stressful experience. Like most exams, a significant aspect of the bar exam is mental preparation. If you are able to stay calm, you will perform better. I think a lack of familiarity with actual bar exam questions can add to the stress and throw you off your game on test day.
Performance Analysis: People who score the highest on exams generally understand their weaknesses in greater detail than those who do not. I think this goes beyond just understanding that, "I am doing poorly on Criminal law and scoring higher on Civil Procedure." AdaptiBar provides insight into sub-categories within subjects. Students are able to pinpoint exactly where to focus their attention and thereby study more effectively. AdaptiBar analysis told me that Evidence was my weakest subject and I needed to spend particularly more time on hearsay rules. After reviewing the analysis I was able to spend more time studying areas that needed the most improvement
The Cons
No State Content: There were not any real cons for AdaptiBar. If I had to say something, I would include the fact that it only helps prepare for the MBE and does not provide state specific content. This means students probably end up acquiring other services to prepare for state content. I personally think that if I were to obtain only one service, it would still be AdaptiBar. There is honestly nothing on the market right now that compares.
Definitely an A+ grade for AdaptiBar. The cost is also substantially more reasonable than other bar exam services. Their services start at $295 but can cost as much as $700. The program I used was the MBE simulator & Prep which is priced at $395. A very reasonable price and well worth it. For those who are paying for their own prep services, I would highly recommend using AdaptiBar and pairing it with a set of state specific outlines or even a comprehensive bar review program. If your firm is paying for your bar prep services, couple Adaptibar with Barbri and you will be well equipped to pass the bar exam.
Calling all HuffPost superfans!
Sign up for membership to become a founding member and help shape HuffPost's next chapter