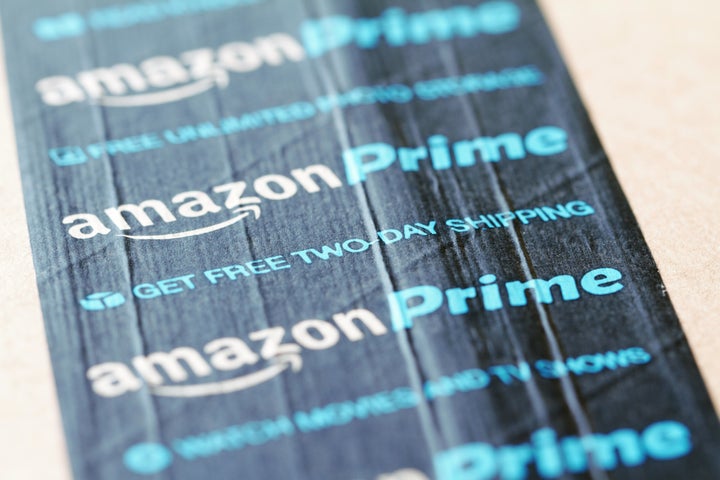 But are Amazon Prime members really benefiting in the end? Depending on your shopping habits, Amazon Prime is either a money-saving godsend or a tricky tool designed to get you to overspend. And every time Prime Day comes around — particularly after the recent $20 jump to $119 a year — it prompts the question, is Amazon Prime worth it?
Thanks to Amazon's custom reports feature, you can find out if it's a good deal for you.
How To Review Your Amazon Prime Spending
According to research firm Consumer Intelligence Research Partners, there are an estimated 90 million Amazon Prime members, accounting for 63 percent of U.S. Amazon customers, Marketing Land reports.
Non-Prime members spend about $700 on Amazon annually, while Prime users spend more than twice that: $1,700 per year.
Unfortunately for my bank balance, I'm no exception.
By visiting the order history reports page and downloading a few custom reports, I was able to review my Amazon shopping habits in painful detail. For example, I found out that in 2013, I purchased 12 items and spent just $154.49. Not bad. Five years later, however, I spent a whopping $2,070 over 12 months. Just another pawn in the game of Prime.
Members' higher spending likely has a lot to do with free two-day shipping on a growing pool of Prime-eligible products; for people who are already paying for Prime, it usually makes more sense to purchase products through Amazon versus other retailers that charge for shipping.
But that doesn't mean your Prime membership is a wise buy overall. And is there a deeper psychological issue at play too?
How Amazon Gets Prime Members To Spend More
"The reason Amazon is willing to subsidize free two-day shipping on anything is that the company knows people with a Prime membership tend to use Amazon more," said Alexander Lowry, a professor of finance at Gordon College and the director of the school's master of science in financial analysis program.
"The upfront nature of paying for a full year of Prime can induce a certain feeling that you need to get your money's worth, which can lead to impulse purchases of small items just because it's easier than going to the store and it's free to ship," he said.
"And it should be noted that Amazon isn't always the best deal," he added. You can use a browser plug-in such as Wikibuy to automatically check for cheaper prices than Amazon's. The catch? "Those cheaper prices will almost always mean slower shipping."
But free shipping is just one of many benefits Amazon Prime has to offer. And by comparing your Amazon usage with the value of those benefits, you can figure out whether you come out ahead on the membership fee.
Follow these guidelines, based on our analysis of the benefits included with a Prime membership:
Amazon Prime is worth it if
You do the majority of your shopping through Amazon
You regularly place orders under $25
You live in or near a major city
You rely primarily on Amazon for video streaming, audio, books and gaming
You have the Amazon rewards credit card and always pay the balance in full
Amazon Prime is NOT worth it if
You place orders less than twice a month, on average
You usually place orders for $25 or more
You don't live near a major city
You also subscribe to other streaming services such as Netflix, Hulu and Spotify
You do not earn rewards on purchases or you carry a balance month to month
If you're curious about why these points are important or want to learn more about what is included in a Prime membership, read on.
Pros And Cons Of Amazon Prime
JPMorgan analysts recently crunched the numbers on Amazon Prime's biggest benefits to determine how much they're worth. And the results are an impressive $784 a year, as reported by Business Insider.
But spending more to save more isn't a real savings strategy. And JPMorgan has good reason to value the service highly: The Amazon Rewards Visa — a credit card targeted at Amazon customers, with extra perks for Prime members — is offered through JPMorgan Chase.
Here's a breakdown of the estimated value of those Prime benefits, according to JPMorgan Chase's analysis, and a look at whether they're worth it.
1. Free two-day, one-day and same-day shipping (value: $125)
Pros: Being able to have just about anything shipped to your doorstep within two days is a major convenience and one of the biggest draws of Amazon Prime. Some products are even eligible for free one-day and same-day delivery. The JPMorgan analysis concludes that this alone is worth more than the cost of membership.
Cons: Unfortunately, not all purchases qualify for Prime shipping. Even among those that do, you need to order frequently enough to justify the upfront cost. For example, if you pay the annual membership fee and then place one free-shipping Prime order a month, the shipping cost works out to just under $10 per order ― more than what nonmembers pay. And unfortunately, two-day shipping simply isn't possible if you live in a rural location.
Amazon has made it easier for non-Prime members to score free shipping as well; orders totaling $25 or more for qualifying items ship free, though non-Prime members have to wait five to eight days to receive their items. Whether the convenience warrants the $119 annual fee is up to you.
2. Prime Now (value: $180)
Pros: A competing service of apps such as Instacart and Door Dash, Prime Now lets you get groceries and restaurant orders delivered to you, often in two hours or less. You don't have to be home to accept the delivery unless it includes alcohol.
Cons: You are charged a delivery fee for orders under $35, and one-hour deliveries cost extra. Plus, you're expected to tip your delivery person, which means a simple grocery order can become pretty expensive. Not to mention that the service is available only in about 30 large U.S. cities, which means many Prime members can't take advantage of this benefit.
3. Prime Video (value: $120)
Pros: In addition to giving customers free access to thousands of movies and TV shows, Amazon produces a ton of binge-worthy original content. Amazon's video library is larger than Netflix's, offering four times as many movies.
4. Prime Music (value: $60)
Pros: Prime Music syncs with Echo products, so you can command Alexa to play your favorite tunes as long as it's within earshot.
Cons: JPMorgan valued Prime Music at about half of what similar services such as Apple Music, Tidal and Spotify Premium cost. In fact, the estimated value has decreased since last year. With a relatively small library of 2 million songs, Prime Music can't really compete, and you may already pay for a better service.
5. Prime Photos (value: $24)
Pros: Amazon offers unlimited free photo storage through Prime Photos, which means standard photo files won't count toward your Cloud storage max.
Cons: As with any cloud-based storage platform, there is always the risk that someone could hack your account and gain access to your images.
6. Kindle Owners' Lending Library (value: $108)
Pros: JPMorgan grouped the Kindle lending library with a couple of other book-related services, including Amazon First Reads and Prime Reading. One of the biggest benefits is that Kindle users may download one book every month.
7. Audible Channels for Prime (value: $59)
Pros: Amazon offers ad-free short-form podcasts, from comedy to documentary-style storytelling. Anyone who shares an Amazon Household with a Prime or Audible member can also take advantage of this benefit.
Cons: There aren't any downsides to this service per se, although listening to podcasts is generally free in the first place.
8. Twitch Prime (value: $108)
Pros: One of the more recent additions to the Prime pool of benefits, Twitch Prime offers gamer-centric extras such as in-game loot, ad-free Twitch viewing, discounts, freebies and more.
Cons: Only gamers will find this benefit valuable. And Twitch Prime is clearly designed to encourage more spending by offering perks like exclusive preorder discounts.
9. Bonus: Amazon Rewards Visa (value: varies)
Pros: It was not included in the JPMorgan analysis, but putting Prime purchases on the Amazon rewards card is one way to maximize your membership. The card provides 5 percent cash back on Amazon and Whole Foods purchases for Prime members or 3 percent back for non-Prime shoppers. It awards 2 percent back at restaurants, gas stations and drugstores and 1 percent back on everything else.
Cons: Keep in mind you'd need to charge $2,380 in Prime purchases each year to break even on the cost of a Prime membership. And if you carry a balance, you can easily negate those savings and end up spending more than non-Prime customers for the same items.
Is Amazon Prime Worth It?
There's a fine line between leveraging Amazon Prime to save money and falling prey to its calculated marking practices. In the end, whether Prime works for you or against you "comes down your shopping habits and how much you end up using it," said Lowry.
Before You Go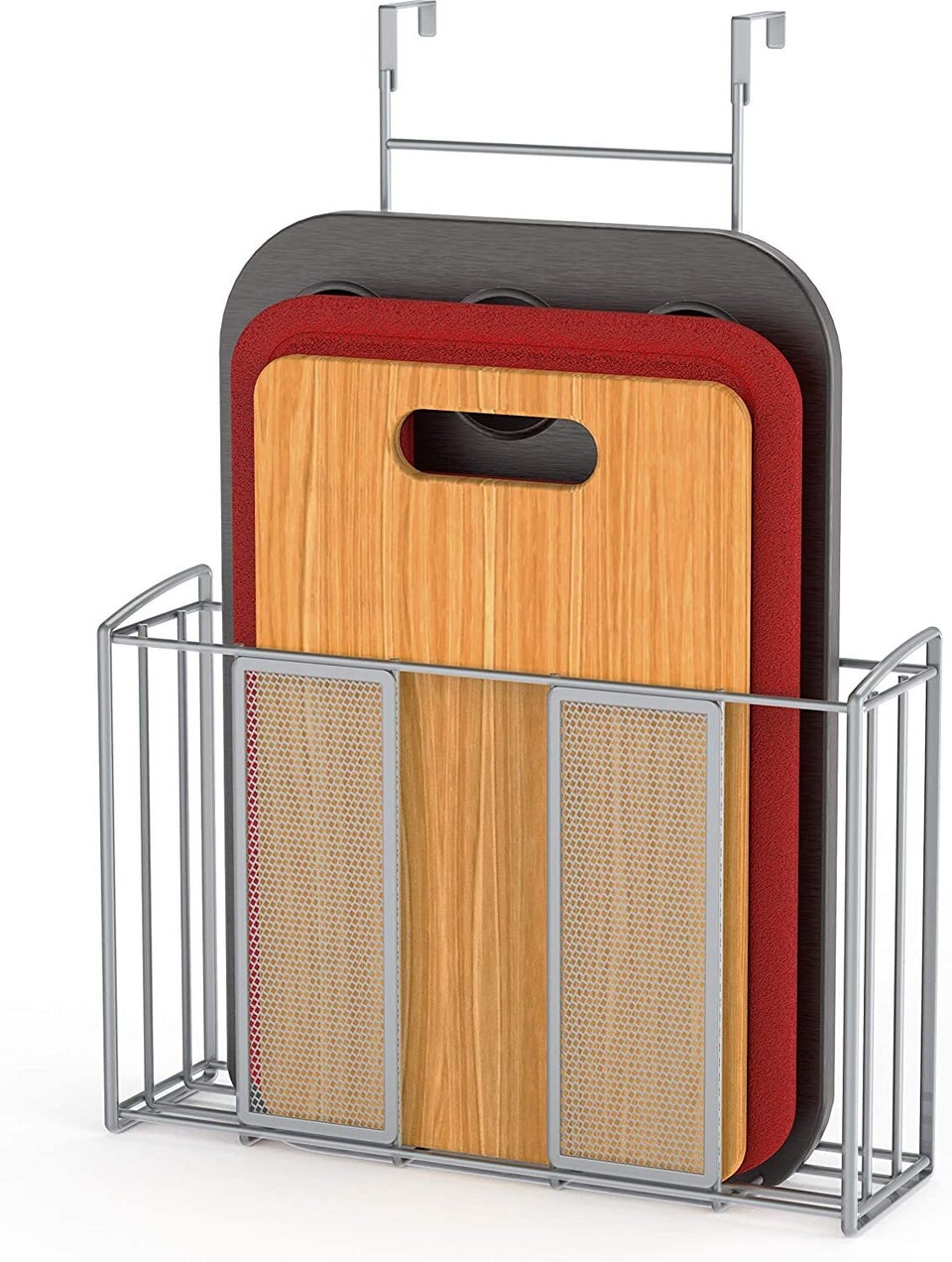 Practical Home Finds On Amazon Under $20