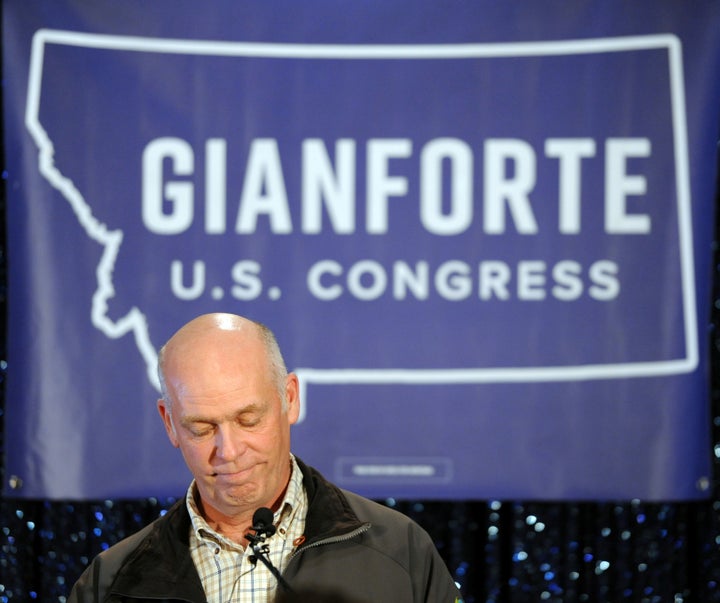 On the eve of Montana's special election to fill the state's lone congressional seat, Republican candidate Greg Gianforte bodyslammed Guardian reporter Ben Jacobs, knocking him to the ground and breaking his glasses. Gianforte was charged with misdemeanor assault, and three major local newspapers pulled their endorsements following in the incident.
Nonetheless, Gianforte handedly beat Democratic candidate Rob Quist the next day, and was elected to the U.S. House of Representatives.
This raises a concerning question: Is assaulting journalists now considered to be acceptable behavior in America?
Gianforte, who is a fundamentalist Christian conservative in a traditionally red state, was already ahead in the polls at the time of the incident, and many voters had already cast their ballots beforehand via early voting. But, the fact that so few voters seemed to be deterred by a candidate violently assaulting a reporter gives reason for pause.
The lack of any electoral consequences for Gianforte's behavior, combined with anti-press sentiments from voters reported by journalists on the ground in Montana on election day, illustrates a disturbing trend.
In the context of Trump's incessant fear-mongering about "fake news" and "dishonest" reporting, perhaps we shouldn't be surprised by what happened in Montana last week. Perhaps we shouldn't expect Republican voters in 2017 to be offended or swayed by a Republican candidate brutally assaulting a news reporter.
Trump infamously said during the campaign that he could "stand in the middle of fifth avenue and shoot somebody and I wouldn't lose voters." Well, perhaps he was right. Where is the line anymore? It's really impossible to know.
Journalists and politicians inherently have an adversarial relationship, and the obvious danger is that politicians going forward will likely feel that they can act with impunity and trample on press freedoms.
The erosion of faith in and support for the press is an incredibly disturbing development for so many reasons. If the public does not trust the reporting of journalists, how will public officials be held accountable for their actions? How can we have an informed and engaged citizenry, or functioning democracy, when basic facts cannot even be agreed upon?
Of course, in countries like Russia and Mexico, journalists are killed, imprisoned or intimidated regularly. According to the Committee to Protect Journalists, 1,238 journalists have murdered because of their profession worldwide since 1992.
The fact that a physical assault against a journalist by a political candidate in the United States was taken so lightly by so many is a scary sign for the future of journalism in this country.
This is a historically dangerous track we are on regarding the public's attitude toward journalism and our politicians' ability to foster that attitude.
Calling all HuffPost superfans!
Sign up for membership to become a founding member and help shape HuffPost's next chapter