I have a complicated relationship with automated content curation. In my heart I know it's always better to read and schedule updates to plug posts you actually like. But lining up content for your company's social feeds takes a ton of time, and I usually end up spending a good twenty minutes debating whether the article I liked is good enough to make the cut. Automated content curation takes all the hassle out of figuring out what to post. You choose a broad topic, and the service scours the net before coming back with a nice, easy to digest list of titles.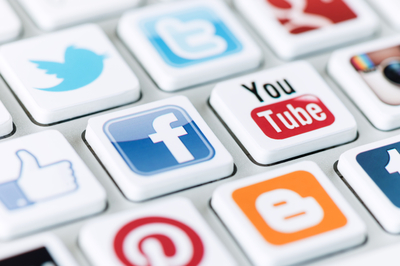 Recently, though, one of my favorite social media scheduling apps Buffer started phasing out it's "suggestions" feature, and at first I counted myself among those disappointed folks in the comments section. But after I thought about it for a bit, I began appreciating what they were doing, as they had finally forced me to confront whether or not automated content curation was beneficial.
From a time-saving standpoint, of course it is
Digging out solid, well-written content is tough. Tons of content gets published every day, and you can't just pull the top stories from major sites. As anyone in social marketing will tell you, you have to give your audience a reason to follow you. If someone wanted to see the top headlines from Mashable every day, they'd just follow Mashable. I dug Buffer's suggestions because it would occasionally find articles that were a little off the beaten path. Other, more expensive content curation systems delve even further into the fringe. And I like that my feeds had a bit of variety.
From a marketing standpoint, not really
Unfortunately, I soon found myself clicking mindlessly on "add to queue," updating just for the sake of updating. And that's a very bad idea. Variety is awesome, as long as there is still a bit of focus to your content marketing. After all, your marketing has an audience in mind. Once you start just adding whatever sounds loosely related to your industry or area of expertise, your profiles lose focus. My wake-up call came after I added an article, without reading it, that advised people away from using companies like mine. And while I'm all for healthy debate, the fact I didn't read it meant I didn't add any sort of commentary. It was like I rubber-stamped that advice. Luckily I caught it pretty quickly after the update went live, but I became much more protective of my queue.
"Why do you use social media?"
That's the question I asked myself, and my answer wasn't to make it look like my company was active online. I started writing, blogging, and using social media because I liked helping people -- these platforms opened the door to a level of one-on-one engagement that was once logistically impossible. Plugging and discussing articles from lesser-known writers and thought-leaders builds a network, allowing you to reach people outside of your current audience, and reading those articles makes you a more effective writer.
I really do understand why some businesses automate their content curation, and if a constantly updating Twitter feed is all you want out of social marketing, stick with it. But if you want to tap into new markets, and attract an audience to read the articles you write, more must be done. Try stepping away from automatic curation for a bit, and get your hands dirty. See what people are talking about on sites like Reddit or LinkedIn Pulse, and find pieces that impress you. It's tougher, but when I did it my engagement actually went up. My advice is to give manual curation a shot, and see if it doesn't boost your marketing too.
Related
Popular in the Community