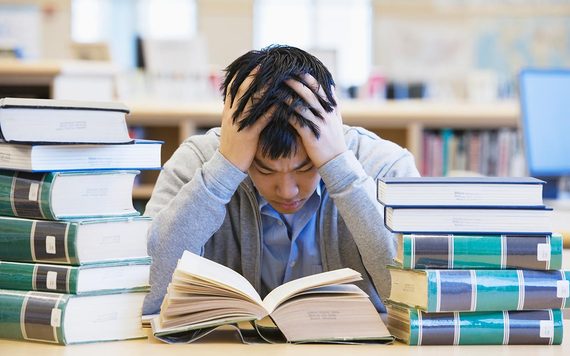 The bar exam can be overwhelming and intimidating. The breadth of information is discouraging. Where do you start and how do you even begin to prepare? Subject outlines are readily available online but they do little to help you understand the nature of the exam itself. Outlines do not identify where to focus time or how subjects will be tested. Outlines do little to help understand the type of questions to expect on the exam.
This is why most students enroll in bar review courses. Courses provide guidance and insight that textbooks and outlines cannot. However not all courses are created equal. There are numerous Bar preparation services available, with comprehensive programs offered by Kaplan, BARBRI, LLM Bar Exam, and Themis. Having taken a few different programs, I decided to compile reviews to help students make this critical decision. This review provides a few key characteristics of the BARBRI bar review program and whether or not it is a good investment.
The Pros:
The Professors - I cannot commend BARBRI enough for its choice of faculty. The professors knew the material very well and were excellent orators. Many of the professors were able to explain complex topics effectively and were able to keep the audience engaged in the subject matter. The bar review process is quite long and good professors that keep you awake and interested are crucial. BARBRI professors made an otherwise painful experience more bearable.
The Schedule- The schedule may seem like a redundant benefit in a bar review program however it is a notable benefit. A good schedule can help a student understand what subjects to prioritize, where to spend more time and what subjects require minimal time allotment. The BARBRI schedule is quite thorough and provides details and guidance for how students should spend their out-of-class time. It is difficult to complete all tasks assigned in the BARBRI schedule, however it helped me understand what subjects to prioritize each day and the relative priority between subjects.
Personal Homework - One of the biggest reasons I initially hesitated in using a bar review program were my assumptions about commercial bar preparation programs. My perception was that they are just neatly packaged subject outlines. That the value-added is being able to acquire bar exam content from one central location. This conflicted with the fact that people learn at different paces and have varying starting points depending on what they studied and retained from law school. This would not be easily reflected in a generic study plan. This is a notable benefit of the BARBRI program. BARBRI regularly updates assigned homework as students answer diagnostic or assessment questions. The program adapts according to each student's strengths and weaknesses. This feature helped me understand where to allocate time. This was an especially notable benefit as I got closer to exam day, as stress was higher and time needed to be spent focusing on subjects that would yield the greatest benefit.
Flexibility/Convenience - Recorded lectures are commonly offered by bar review programs however a notable difference was the BARBRI phone app and the ability to adjust playback speed in lecture videos. Some other programs I took did not offer playback speed adjustment which was burdensome when attempting a quick review of a subject.
The Cons:
The Questions - The questions offered by BARBRI are not official bar exam questions. Fortunately, they are generally more difficult than questions encountered on the bar exam. I added this in the con list, however, this was ultimately a benefit. It helped facilitate a deeper understanding of the subject matter which resulted in higher accuracy in actual bar exam questions.
Having taken the program and spoken to students in other bar preparation programs, BARBRI is definitely an investment worth making. Factors such as convenience, personalized study programs, and exceptional professors make BARBRI an excellent choice. If I ever decide to take the bar exam in a different state, I will definitely be taking BARBRI again.
Related
Popular in the Community