This question originally appeared on Quora.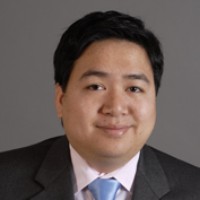 Answer by Justin Liu, Las Vegas Lawyer

Unfortunately, no. While there are parts of being a lawyer that can involve some of the glamorous aspects highlighted in the show (for example, helping people in need through pro bono work, winning an intellectual contest against the adverse party in litigation, or "winning" a transactional matter by obtaining more value for your client than she had anticipated), there is also a great deal of detail-oriented and much less interesting work and also potentially significant adverse impact on your personal life.
Awesome or Potentially Awesome Features of BigLaw
Suits does depict some awesome or potentially awesome aspects of BigLaw, so I thought I'd start with the good news. One of the reasonably accurate depictions of a positive aspect of BigLaw is the high pay and the fancy perks surrounding the characters. For example, they frequently dine at high-end restaurants, Harvey takes Mike to Atlantic City in tuxes, Louis Litt has two great seats to each show of the ballet, and the partners live in spacious Manhattan apartments. This is a real phenomenon. The two top law firms most similar to Pearson Hardman are probably Cravath, Swaine & Moore and Wachtell Lipton Rosen Katz, which have annual profits per partner of ~$3.5 million and ~5 million, respectively. That kind of money certainly allows partners to easily afford the lifestyles that are portrayed in the show, particularly if they do not have expensive divorces to pay for. Even as big law firm associates, you often get access to tickets to fancy events from the firm or individual partners, and you will eat at quite a few fine dining establishments for firm events, such as retreats, or recruiting meals. The salaries are also quite significant, with the big law firm market salary starting at $160,000 per year for first year associates (fresh law graduates frequently with no professional experience), and rising steadily over the years. The market pay scale for large firms is available here: Law firm (there are certainly firms that exceed this by a bit as well - but this is the standard rate for the top tier of law firms in the United States). That is a hefty salary, good for the 90th percentile of all U.S. income tax filers according to WhatsMyPercent.com (though you cannot forget the burden of student loans). Suits shows the difference in wealth between partners and associates (compare Mike Ross's apartment to Harvey Specter's), and that it provides quite a high income at all levels, but really an incredibly high income for established partners.
Another reasonably realistic, and potentially awesome for Machiavellian types, aspect of BigLaw is the internal politics of large law firms. Firm politics, with respect to firm management (the battle for control between Jessica Pearson and Daniel Hardeman) and also partner compensation (not really addressed in the show), is a reality. For an example, please see this article about the internal politics of Mayer Brown: The Last Days of Big Law. Further, the merger that created Pearson Darby is reflective of a trend toward consolidation among big law firms, and often is the result of internal managerial turmoil. Finally, law firms generally do not have professional managers at the top levels of firm administration, and rely on lawyers to handle the role of C-suite executives at other types of companies.
Unawesome Features of BigLaw
I appreciate that the show alludes to the more mundane aspects of the job, but it certainly does not emphasize them. For example, Mike pulls an all-nighter to review a roomful of documents for the wrongful termination pro bono lawsuit in Season 1, Episode 1 and is also handed a large binder and numerous documents to review for the mock trial. Rachel and Mike also stay late at the office to conduct research. Hours-intensive labor is a large percentage of the job for junior associates at big law firms; much more than the fun stuff that is often depicted in the show (for example, negotiations with opposing counsel, interviewing clients or witnesses, or appearing in court).
Further, you are working a lot. If you notice, Jessica comes back to the office late at night after a formal event, Harvey comes back into the office to deal with a client in Season 1, Episode 1, and Mike has to sleep in the office one night (requiring Jenny to bring him a suit the next day). These moments are indicative of the long hours that may be required, but they don't seem to be that bad in the show. Being a BigLaw attorney is very demanding and frequently places a lot of stress on your other personal relationships. Significant others and spouses often compete with the job for time, attention, and energy. Suits alludes to this: Jessica, Harvey, and Lewis are all unmarried and have no ongoing deep personal relationships outside of the workplace that we know of. Mike's relationship with Jenny did not seem too stressful in terms of time, attention, and energy, but that may be because their relationship is so new or because the show is fictional.
Finally, another major unrealistic point about the show is that Harvey and Mike are both litigators and transactional lawyers and they cover an enormously diverse range of legal fields (patents, mergers & acquisitions, commercial litigation, criminal defense, and employment law are areas that come to mind). That's pretty awesome that they are the best in every field of law! In reality, the vast majority of big law firm attorneys specialize in certain areas of law, and at least broadly choose to be either litigators (essentially, representing clients in disputes before adjudicatory bodies such as courts, government agencies, or in arbitration) or transactional lawyers (representing clients in transactions including licensing, mergers, spin-offs, regulatory filings). This is a fairly substantial divide that few cross once they are senior lawyers and none that I'm aware of do so with the frequency of Harvey Spector. Relatedly, in genuine big law practice, attorneys consult with specialists in certain fields or bring in assistance more frequently than in Suits. For example, Louis assists on one of Harvey and Mike's cases in Blood in the Water (though generally this is done amicably and reasonably routinely). In the show, Harvey is often assigned the most important or biggest cases of the firm, regardless of their subject matter, but that is fairly unrealistic.
I really like that Suits actually gives the viewer a chance to see hints of the difficult and unsexy side of practing BigLaw, and I completely understand their choice to focus on the more interesting and dramatic aspects of it. But don't be fooled! It is awesome for some people, but not nearly as awesome as the show suggests.
Popular in the Community