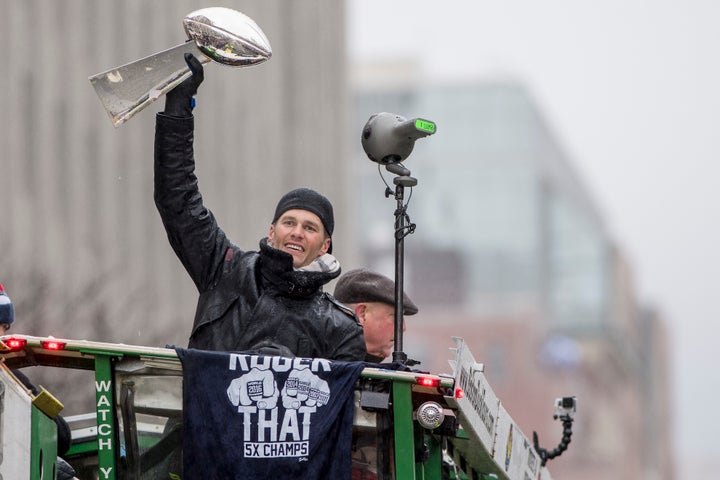 With the NFL draft starting this evening, we have been treated to the annual round-the-clock analysis of who will take whom and which players will be the League's next stars. But as I think most of us know, the draft is really overrated. Despite the teams spending God knows how much on scouting players in person, reviewing film, and testing for physical attributes (did someone say NFL combine?), we see time and again high draft picks disappointing and lower picks excelling. Does anyone remember the agony the teams were supposedly facing when they had to choose between Peyton Manning and Ryan Leaf? I remember the detailed report in Pro Football Weekly analyzing 10 attributes for quarterbacks and ranking the players from 1 to 10 points for each of the 10 categories. The conclusion was that Manning had a one point advantage over Leaf out of a possible 100 points. Now, of course, we know that Leaf had a briefing career, throwing for a total of about 3600 yards, while Manning retired after a lengthy career and about 72,000 yards of passing offense.
In analyzing the ability of NFL team to successfully pick quarterbacks, we have to look at the 2000 draft. Tom Brady was selected in the sixth round with the overall number 199 pick, with six quarterbacks chosen ahead of him. And how did those six do playing on Sundays? One of them never played a regular-season game, one of them never started a regular-season game, and a third started but three regular-season games. Total career passing yardage for those three: 654. The fourth quarterback was a marginal player at best, having 12 career starts and throwing for about 3200 yards. There were two moderately successful NFL quarterbacks taken ahead of Brady. One had 81 starts and threw for about 17,800 yards in his career, while the other had 95 starts and threw for about 22,800 yards. Brady by contrast, has had 235 starts and has thrown the ball for about 61,000 yards.
Obviously, there are numerous other examples. Joe Montana in the third round and JaMarcus Russell at the overall number 1 pick. But there is something a little different about this discussion when it comes to Brady, for he is in the conversation as to who is the greatest quarterback ever.
Tom Brady led the Patriots to the remarkable (or should we say unbelievable) comeback victory over the Falcons in Super Bowl 51. He won his fifth Super Bowl title as a quarterback and his fourth Super Bowl MVP trophy, both unprecedented. Then the debate started as to whether he or Joe Montana was the greatest of all time ("GOAT"). Great question to kick around over beers (or wine or scotch if you prefer), but I'm afraid impossible to answer. Way too many variables to consider. How does one compare team sport athletes who played three decades apart? The ability to put up numbers changes, rules are modified, stars have different supporting casts, new offensive and defensive schemes are utilized, and the strength of the opposing teams varies. Changes through collective bargaining affect the ability of franchises to keep successful units together.
Is it right to determine the GOAT just by success in the Super Bowl, or should we give more weight to performance during the regular-season? Would Dan Marino be in the conversation if he was playing for the Patriots today or the 49ers in the 1980s? What if Joe Montana never teamed with Jerry Rice (or Ronnie Lott)? Is Brady better because he won four Super Bowl MVP awards instead of the three which Montana captured? Would our answer to be different if Montana also had four Super Bowl MVP trophies? Maybe he could have won another if the voters had named him instead of Rice MVP of Super Bowl 33. After all, if Rice made all the great catches, who was throwing him the ball?
If we just use Super Bowl titles to determine the GOAT, what about our old friend: luck? Montana would probably have five titles too if Roger Craig had not fumbled with less than three minutes left in the NFL championship game with the Giants in 1991. The 49ers had only to run out the clock to win. Protect the ball – two hands – and the 49ers win. Or Brady could have won six Super Bowl titles if the Giants' David Tyree had not made the impossible helmet catch after Eli Manning's totally ridiculous scramble and Houdini – like escape from the Patriots' rush. Or maybe Brady would have only four Super Bowl titles if Seattle had just handed the ball to Marshawn Lynch in Super Bowl 49 instead of throwing the most infamous interception in NFL history. Or perhaps the Falcons would have hosted the Super Bowl championship parade in Atlanta this year if Julian Edelman had not somehow managed to catch a pass about 1 inch off the turf when three Falcons defenders were all around him.
"If we just use Super Bowl titles to determine the GOAT, what about our old friend: luck?"
But what the Patriots and Brady really should do is send thank you notes to the Falcons' head coach Dan Quinn and then offensive coordinator Kyle Shanahan and remind them to file federal gift tax returns for their crazy play – calling and clock management during the fourth quarter. They had the game in hand and gave it away. Does Arthur Blank (the Falcons' owner) appreciate what his high–paid coaching staff did during the last half of the last quarter? Let's take a look, knowing that it's really easy to play Monday morning quarterback. But this is not one of those situations.
We are at 8:26 left in the fourth quarter with the Falcons up 28 – 12; 3rd down and 1 from their own 35. Let's consider possible outcomes if the Falcons run the ball. Devonta Freeman had averaged 4.8 yards per carry during the regular season and 4.2 yards per carry during the playoffs. Maybe they gain at least 1 yard and then have first and ten at their own 36 or better. What next? How about three more running plays? What possibly could be the result of that? Either another first down, or fourth down and time to punt. Okay, but what does the clock look like then? With good clock management (about 45 seconds elapses per play), about 5:30 would be left. Three precious minutes have vanished for the Patriots. Then, at worst from the Falcons' standpoint, they punt out of bounds or to the sideline so the punt returner is hemmed in. The Patriots get the ball at about their own 20-yard line trailing by 16 points with about 5:30 left. Then the Patriots would be faced with the problem of driving 80 yards, successfully converting a two-point conversion, recovering an onside kick, driving the field again, and successfully converting another two-point conversion. And they would have 5:30 to do all this. Good luck with that. Oh, and let's not forget that on those three running plays the Falcons might have made yet another first down and proceeded to run down the clock even more.
Now let's go back to the time the Falcons could have made the decision to run on third down, but this time let's assume the 1-yard run attempt fails. The Patriots get the ball back on approximately their own 20 with about 7:30 left, trailing by 16. Still not a place I would like to be.
But we all know the Falcons decided to throw on third and one, Matt Ryan fumbles, and the Patriots recover on the Falcons 25. Sure it's not likely that Ryan will fumble, and we can certainly chalk that up to bad luck. (Actually, the fumble resulted from Freeman's complete failure to block which gave the pass rusher a clear path to Ryan thereby causing the fumble.) But with a third and one, why risk a fumble, or an interception, or a sack? Also, why risk stopping the clock on an incomplete pass? And, here the pass play fooled no one, and the Falcons did not even bother to fake a run to hold the rush.
The Patriots received the fumble and proceeded to take advantage of the short field. Remarkably they used almost 2 1/2 minutes to advance 25 yards and score. After the two-point conversion, the score was 28 – 20 with 5: 56 left in the game. Now the Falcons have to go back to work and can no longer play conservatively. With that much time left and a " one – score game," they must advance the ball and make first downs while trying to burn as much time as possible. What did the Falcons do? They take possession after the kickoff and acted like they came to play. They rapidly advanced the ball to the Patriots' 22. First and 10, five minutes to play, eight point lead. Before we review what the Falcons actually did, let's examine their options. From the Patriots' 22, they could have run the ball and made a first down. Now more clock would have been eaten up and the Patriots would see their chances go to just about zero. What happens if three running plays don't result in a first down? With no first down the ball is somewhere between the Patriots' 22 and 13, and the clock would then stand at just under three minutes to play. In that case, it's field goal time. Now someone is going to tell me a Matt Bryant field goal is not a sure thing somewhere between 30 and 39 yards. Just for point of reference, over the past 12 years, this established veteran has missed only 5% of his field-goal attempts under 40 yards. And what has he done recently? In 2016 he hit 28 out of 29 attempts at under 50 yards. In addition, during the last four years, he's made 40 of his 42 attempts at less than 40 yards. So if I were the coach, I'd like those odds.
If Bryant had made the field goal, the Patriots would have trailed by 11 with less than three minutes to play. That looks like a winner for the Falcons. If on the very unlikely chance that Bryant missed that field goal, the Patriots would have taken over on about their own 20 with less than three minutes to go, still trailing by 8. But the Falcons had other ideas. On second down Matt Ryan gets sacked for a loss, stopping the clock. Now it's third down. Needing lots of yards the Falcons must pass. But this time they get called for holding. They are then out of field-goal range so on fourth down they punt to the Patriots who go on offense with 5:56 to go. We all know what happened then. Would the result of been any different if the Patriots had less than three minutes to drive the field instead of six?
This whole mess gets us back to the question of selecting the GOAT. Is Brady the GOAT because the Atlanta coaching staff needs a refresher course in clock management and probability? Would it be Montana if slight changes in luck had him with a Super bowl edge of 5 to 4 over Brady? When we talk about the GOAT, what about Johnny U, or Otto Graham, or Dan Marino, or John Elway being in conversation with Montana and Brady? (Oh, if the Super Bowl is all that matters, let's not forget Terry Bradshaw). Let the debate commence.
Leland Faust is the founder of CSI Capital Management where he served as chief investment officer and managed 1.5 billion. He has represented over a hundred NFL, NBA, and MLB All-Stars. Barron's has named him four times to its annual list of top 100 independent investment advisors in the country. He has also been named to the Sporting News list of the 100 most powerful people in sports. He is the author of A Capitalist's Lament: How Wall Street is Fleecing You and Ruining America.
Related
Popular in the Community