 TLC is firing on all cylinders with its reality TV line-up these days. From "Here Comes Honey Boo Boo" to "Long Island Medium," the network's series' topics run the gamut and are attracting a wide range of audiences. However, TLC's new series "Breaking Amish" is making headlines not for its ratings, but for debates about its legitimacy.
"Breaking Amish" follows the journey of four Amish and one Mennonite as they "forgo horses and buggies for New York City's taxis and subways." Some have accused "Breaking Amish" of being fake, alleging that some of the characters have already lived life outside of the Amish community.
CBS affiliate WHP-TV, based in Harrisburg, Pa., where there are several Amish communities, revealed that articles and court records point to fraud. A "Breaking Amish" cast member reportedly left the faith years ago, some even married, divorced and had children, Newsday reported. Still, the TLC show has portrayed the five as young singles on their first venture outside the insular community.
A Facebook page titled "Breaking Amish the Truth" includes posts claiming to reveal the inconsistencies in the backstories of the characters. These photos reportedly show the cast members from before May 2012, dressed in modern clothes and associating with each other.
The New York Daily News reported on the allegedly fake show:
The makers of "Breaking Amish" are probing how at least one member of the hot TLC reality show's cast — supposedly fresh-faced Amish and Mennonites who had never been exposed to the outside world — hid the fact that this person had already lived outside the closed community, got married, had children and was divorced.

A source close to the show told The News that as filming went on, it became clear that this cast member, and possibly another one, had misrepresented themselves.
A joint statement issed to Variety by TLC and Hot Snakes reads: "There is a lot of information floating around about the group featured on 'Breaking Amish.' Much of it is not true, but some of it is -- and is addressed in upcoming episodes."
Hot Snakes went on to defend itself further. "Our Amish and Mennonite producers that we hired introduced us to Amish and Mennonite men and women who were already determined to leave," the company told Variety. "They had already made the decision to go out and see the world, with or without us. They courageously allowed us to follow them on this journey."
"Among the information 'floating around'? It appears Jeremiah has not been Amish for a really long time and that Abe and Rebecca, who are presented as strangers on the show, are actually a couple," writes Vulture's Margaret Lyons. "Isn't anything sacred anymore, reality TV?"
"Breaking Amish" began filming in May, according to an article from the New York Post. The show premiered on Sept. 9. Two episodes in it was revealed that none of its stars had been on an escalator, worn sunglasses, or taken a shower without a bucket.
The third episode of "Breaking Amish" aired on Sept. 23. The series is slated for a 10-episode season. The first two episodes averaged 3 million viewers, according to The Hollywood Reporter. This is the network's most-watched premiere in three years.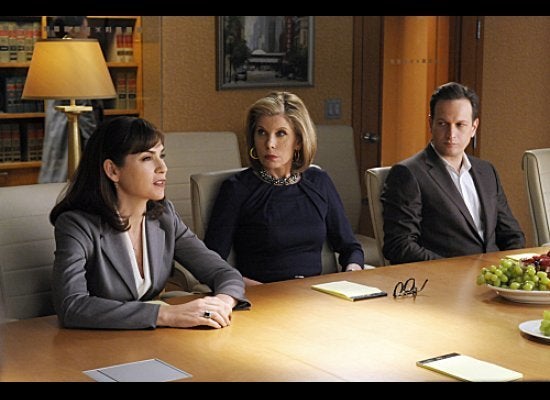 Where We Left Off And What's Ahead For Your Favorite Shows
Related
Popular in the Community