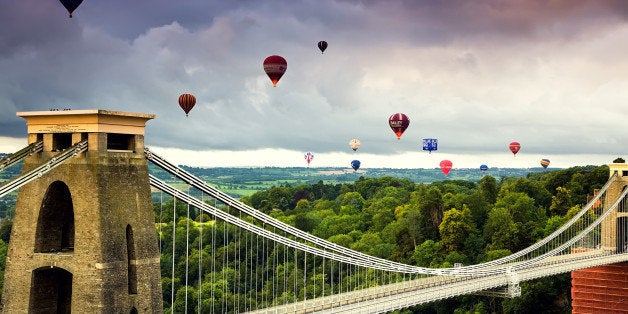 Situated on the River Avon in the South West of the UK, many people may not have thought to, or even have heard of the city of Bristol. London, but of course. Manchester, yes. Liverpool, quite possibly (who doesn't know that The Beatles hail from there?). But Bristol? Why's this city, with a population of roughly 429,000, a recommended place to visit? Could it possibly be the 'new London'?
London is an obvious destination for tourists to flock to when they visit the UK. It's got everything: Museums, Gastronomy, History, Culture, Class, Theatre and oh, those Victorian and Georgian buildings! Well, Bristol pretty much offers the same, on a smaller scale.
The city has a relaxed, laid back vibe along the waterfront with the old warehouses converted into restaurants, gastro pubs and the old cranes from the docks all lit up at night, it's quite special. Let's not forget CARGO, the new area opened up which houses old containers converted into eateries. And on a (let's face it for the UK, rarish) occasion when it's warm enough, sitting outside here is great to watch the world go by and sampling the dishes of the restaurants.
Let's not forget the great old passenger steamship SS Great Britain, the world's first ocean liner in the 1800's and the reputed to have circumnavigated the world 32 times - her resting place is Bristol Docks where she's now a museum ship (it's not just London that has ships to visit!)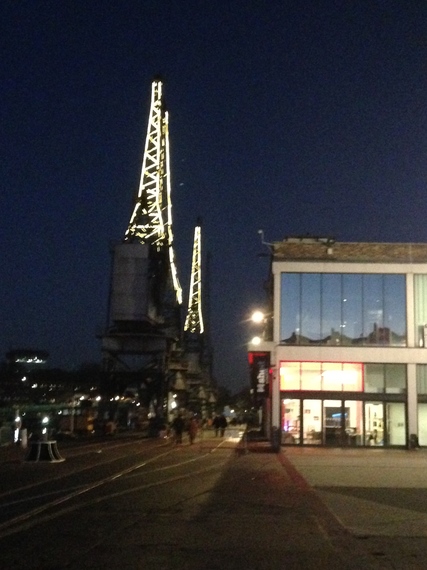 Bristol Docks at night - copyright Rebecca Hall

As a university city, it's buzzing with a variety of nightlife, coffee shops and entertainment to suite all tastes, but my favourite aspect about Bristol is the street art.
Wherever I travel, I try to find street art in every place, and Bristol won't disappoint. It's home to the internationally renowned street artist Banksy and there are tasteful signs of him everywhere you walk. One might think street art detracts from the historical aesthetic beauty of a place, but no, it blends in well in my opinion.
When it comes to staying in the city, there's a whole host of accommodation on offer, but it's recently had a boom in boutique hotels, and whether on a weekend break or longer visit, you can't go wrong in a city centre hotel; cozying up in a luxury bed in a property that is a Listed Building, retaining its original external features and allowing the history to seep into you.
Clifton Suspension Bridge
The piece de resistance of this quaint city is the bridge that suspends across the Avon River gorge. Designed by the famous Victorian engineer Isambard Kingdom Brunel, it's an unmissable attraction in Bristol with its two towers at either end that supports massive cables.
Bridges across the River Thames - yes. But you'll not see anything like this in London.
So is Bristol the new London? Well, residents who are finding London ever more expensive to live in are flocking to the city in droves. But as a visitor, in short, Bristol is a place in the countryside; a city vibe with cozy countryside appeal. You really shouldn't miss it when you visit the UK.