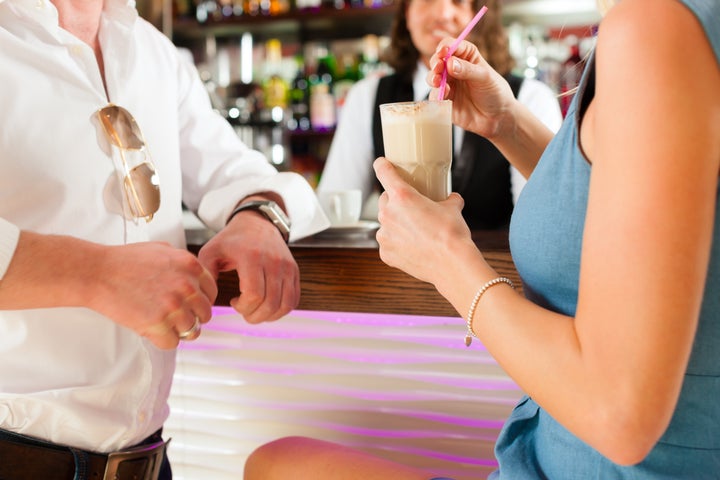 Would you meet me at Starbucks to talk about your ex?
I see them every morning. A small gathering of professionals seated in the back of Starbucks "holding court." They are lawyers, accountants, realtors and other professionals discussing issues, networking and most importantly, meeting clients.
Some pop-open laptops. Others pop-open more elaborate "offices," including dual monitors, multiple ipads and in one case, even a mobile printer.
In an informally formal setting, they conduct all sorts of business from refinancing mortgages to discussing sales projections. And so it got me thinking... would this setting be conducive to divorce coaching? Would the comfy lounge chairs and soothing smell of lattes create the kind of inviting atmosphere, where people going through the most challenges conflicts of their lives, could open up and discuss their divorce?
Many of my clients are already divorced. They are men and women battling with their former spouses over a variety of post-divorce issues such as conflicts over time-sharing schedules with their children, modifications of child or spousal support or other co-parenting issues. We sometimes meet in person, but more often, we talk on the phone or via Skype. Our sessions, while private in nature, are not secretive by design. We could meet anywhere and still accomplish our goals. So could Starbucks, Cosi's or Panera's be the new office complex?
Of course, there's always a downside. If you're a loud-talker or uncontrollably emotional, perhaps a public setting isn't the best place for you. On the upside, it is a more relaxed environment in a more familiar setting, where (if spotted) you could just be meeting with a "friend."
What do you think? Would you meet me there to discuss your divorce?