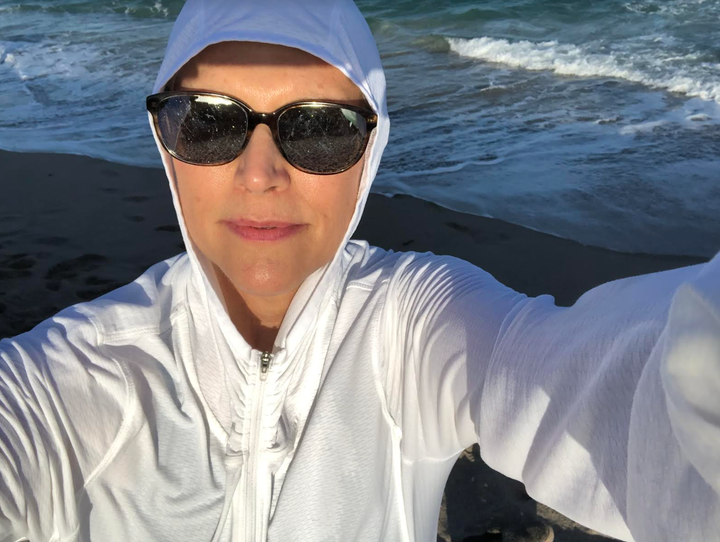 For most people, the COVID-19 pandemic is effectively over. But this is not so for the 2.7% of Americans ― approximately 7 million people ― who are immunocompromised.
I live with lupus and a rare blood disorder, autoimmune hemolytic anemia with both warm and cold agglutinins. For the last decade, pre-pandemic, these illnesses were a manageable nuisance. Living in Florida for the winter, I can avoid cold temperatures, which can make my anemia worse. Yet now, with COVID still a danger, I'm held hostage with a continuing high risk of severe disease.
Every social interaction involves a calculation. What's the current transmission? The positivity rate? The vaccination status of the people we'll be with? Recent evidence shows that the unvaccinated are more likely to spread the newer variants. Also, can I trust that the data is correct? The Mayo Clinic COVID map was deleted on Nov. 30, due to what the clinic called "less accurate reporting." The Johns Hopkins Coronavirus Resource Center displays a notice in red that Florida "stopped reporting" its testing positivity rate on Sept. 9. My rheumatologist recommended that I wait to shop in person and eat outdoors at restaurants until the positivity rate for my area was below 10%, preferably below 8%. It is incredibly hard for me to find that data now.
A family member chastised me and told me I'm living in fear and need to think positively. Yet I'm still here, five years after breast cancer and almost 20 years after a lupus diagnosis. I do think positively. I also eat a healthful diet, exercise, meditate, and find joy in the garden, at the beach and in photos of loved ones. "You're overreacting," another said to me. "COVID is no more than a flu."
COVID is not just a flu. The situation is far better than it was with generally milder illness for most people, but COVID deaths continue to far outpace deaths from the flu. And a disproportionate number of the dying are immunocompromised. I wish I could offer a quick explanation to friends and family about my need to continue to take precautions, but it's complicated.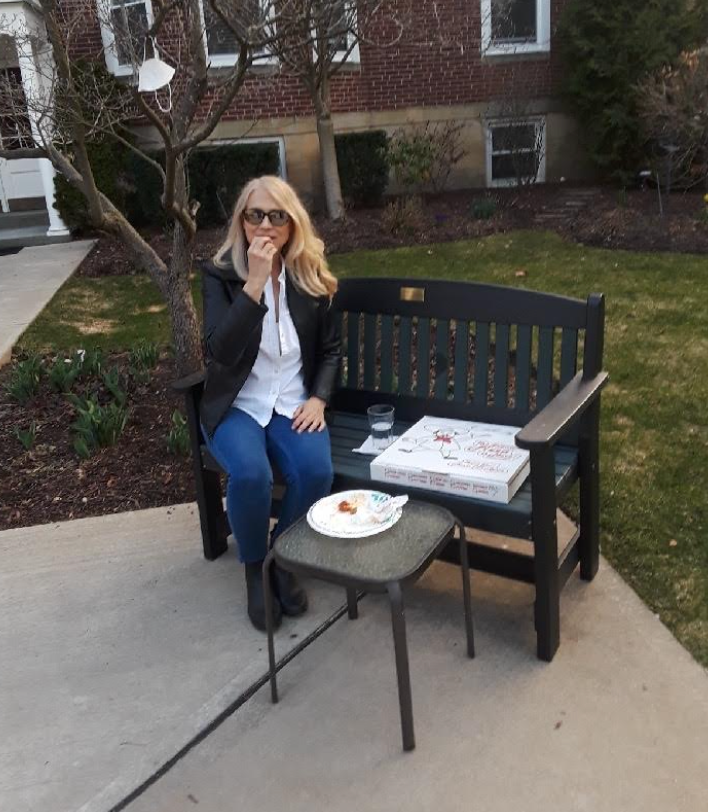 My doctors say that even a slight infection could be dangerous for me. I am mildly anemic on a good day. My body constantly hemolyzes (destroys) red blood cells. When doctors order bloodwork, the vials are wrapped with hot packs and sent to the lab immediately, or else my blood will clot in the tube and can't be evaluated. The proteins in my complement system, which are used to fight off infections, are very low. Lactate dehydrogenase, a marker of tissue destruction, is consistently high. I'm at a higher risk for blood clots, stroke or pulmonary embolism. One of my doctors told me early in the pandemic: "You don't want to get this. COVID often causes an acute form of your chronic condition."
You'd never know I have these challenges by looking at me. I appear well. I smile (outdoors and 6 feet away).
This summer, my doctors at the University of Pittsburgh Medical Center ― where masks are still required in all facilities ― agreed that it made sense to avoid my next scheduled COVID vaccine, as I suffered cardiac arrhythmias, both tachycardia and bradycardia, after my third and fourth vaccines. My cardiologist sent me for a pacemaker/defibrillator consult, but that doctor thought my condition was likely temporary. Thankfully, it was. My hematologist sent me to the infusion center to receive Evusheld, two shots of lab-made monoclonal antibodies that offer a layer of protection to cancer patients or immunocompromised people. This was my best option.
My husband drove us back to Florida in late October. Within days, I was shopping. I hit three stores ― grocery, drugstore and Home Goods ― and saw only one man with a mask. He and I locked eyes for a second. He tipped his head to the side, a weary resignation to our shared oddness. I went to two doctor appointments in West Palm Beach, and the sign on the door said masks were now optional. Less than 10% of patients wore one, even in the hematology/oncology waiting room.
Not long after we arrived in Florida, I received a letter from UPMC explaining that the newest variants "may not be stopped as well by Evusheld." And the other monoclonal treatments available are no longer effective against the current variant. My primary doctor and my hematologist outlined a plan to admit me immediately to the hospital if I do contract COVID, in order to have the best chance to get me started on what has become one of the very limited options for treatment.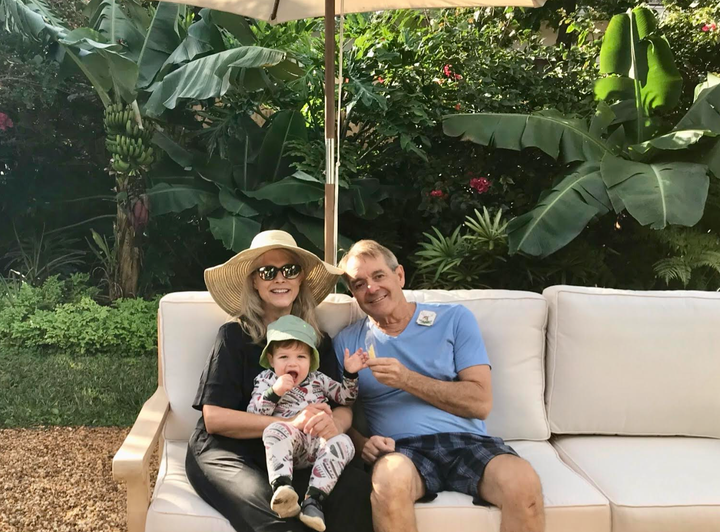 The isolation and the precautions sting, but the result of the last year's election also hurts. Gov. Ron DeSantis promotes "freedom" over vaccination and masks (among other questionable policies). He passed numerous laws prohibiting vaccine and mask mandates and promised to keep Florida "free." Voters elected him in a landslide, with seemingly no recognition that freedom for the masses is, in effect, stolen from the immunocompromised. I can't even get accurate data about current COVID levels in the state to calculate the risks of shopping or socializing.
I recognize my privilege, and I'm grateful for my blessings. We have a condo in Pittsburgh for the summer and a home in West Palm Beach. My husband is willing to continue masking and restrict his activities for my sake. When the papayas are ready, I hold the 8-foot ladder for him as he climbs and twists ripe, orange, football-shaped fruit from trees in our backyard. We make breakfast smoothies from frozen mangoes we picked from our tree in June. We talk long walks along the intracoastal waterway, spend time at the beach, and hand out drinks to vaccinated friends who are willing to do a nasal swab. In the backyard rests a new teak couch with plump white cushions flanked by two teak chairs, a COVID splurge to better host visitors outdoors. Beyond the new furniture grow orchids, banana trees and tropical green ferns ― all quintessentially Floridian.
Nature triggers joy and helps me cope. Yet to be perfectly honest, there are times when I'm not doing well at all. This is a lonely and difficult life, with no escape unless others are willing to take the recommended mitigation measures. I have had moments when I've wondered if life is worth living like this. But I work with my therapist to find ways to challenge that disordered thinking. Of course life is worth it! I just need the help of others.
So, part of my coping strategy is writing this essay to ask people to remember the millions of us who remain vulnerable. Please call, or FaceTime. If you're vaxxed and willing to test, find a way to visit us (outside). If it's too cold, start planning a visit for the spring or summer. Perhaps you'll even mask again, for our sakes, when the numbers are high. Please, just don't forget us.
Ann Mallen is a writer, educator and community leader. Her essays and short stories have appeared in The Washington Post, The Cortland Review and several other periodicals and literary journals. She is the founder and director of the Cream Literary Alliance, a 501(c)(3) nonprofit that organizes public readings and craft classes taught by accomplished authors. She recently completed a memoir about the cultural and environmental impacts of disease as well as the spirituality of healing. Read more at annmallen.com.
Do you have a compelling personal story you'd like to see published on HuffPost? Find out what we're looking for here and send us a pitch.
Popular in the Community