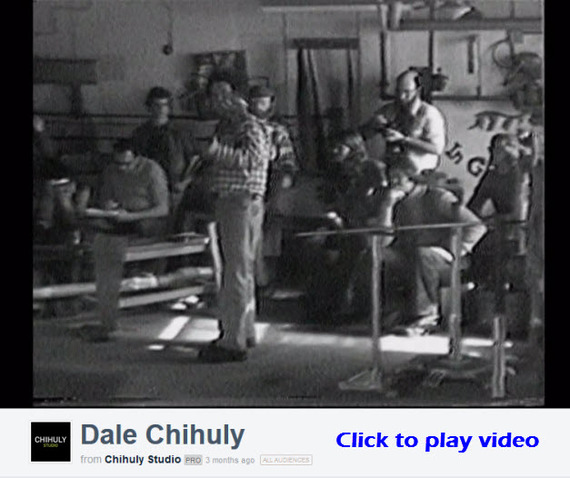 When I met Dale Chihuly and was introduced to his art, his studio, his family and his employees, it felt to me as though there were few people I had ever met who were so much in the right line of work as Dale is..
If you haven't seen Dale Chihuly's art, please watch this video and you will see exactly what I mean.
Better yet, if you are in any city where Dale Chihuly has an exhibition, please go and experience for yourself what has been a peak experience for most of us who have already been.
Is Dale in the right line of work? Does he have a life he loves? There is no question he is and he does.
How did he do it? How did Dale find the right line of work and develop it over so many years and through so much adversity?
Dale Chihuly is now a globally acclaimed artist. His productivity and leadership have transformed the ancient art of glassblowing. His work has grown into a spectacularly vibrant and exhilarating artform that offers an indescribable display of color, energy and expression that pushes the outer limits of one's imagination when they experience it.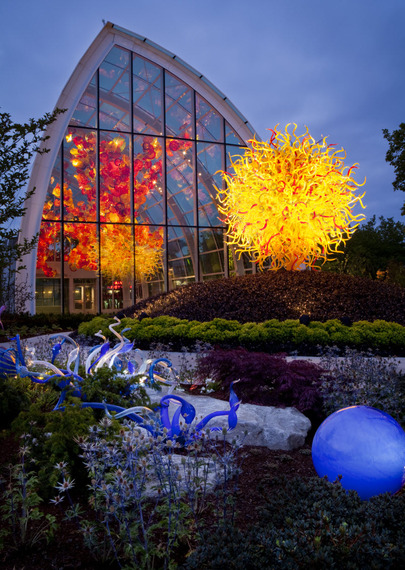 How did Dale go from working as Professor of Art at RISDI in Rhode Island, making a modest $18,000/year into now, one of the world's most renown artists.
Dale Chihuly's life story raises some obvious questions.
When Dale lost one of his eyes in a serious accident, how did he manage to continue creating his art?
When Dale dislocated his shoulder and it became challenging for him to hold the blow pipe, how did he adapt and change?
What is it about Dale that let him take huge risks that are often such a crucial prerequisite to finding the right work?
Has Dale's willingness to push his art to it's absolute limit been the magic behind his success?
Dale Chihuly was born in Tacoma Washington. Even as a child, he was drawn to art. His mother had a beautiful garden that would become a cornerstone of inspiration for many of Dale's future art installations in outdoor spaces.
When Dale was young, he believed that artists always had to have a "day job" to pay the bills. There were no other career models he knew of for an artist.
In 1965 while completing his B.A. in Interior Design at the University of Washington, Chihuly blew his first glass bubble in the basement of his studio apartment by melting a piece of stained glass between two bricks using an ordinary piece of metal pipe. Once he blew his first bubble he knew he wanted to be a glassblower. After graduating from college and graduate school, Dale went to work as a professor at the Rhode Island School of Design making $18,000 a year. Unlike most artists in his day, he had promised himself that when his art sales reached the same amount as his paycheck, that he would quit his secure job and jump 100 percent into his art. And this he did after twelve years of teaching.
As Dale describes it, one day, out of the blue, the then Curator of the Metropolitan Museum of Art in New York, Henry Geldzahler called Dale and asked to see his work.
Dale came to meet the Curator and the Met bought three Navajo Blanket Cylinders This was a shot in the arm and a big confidence builder for Dale. He insists that this was pure luck.
In 1986, Dale was in a serious accident. He was hospitalized for weeks and had over 350 stitches. He was sure he was going to be blind because both of his eyes were covered with bandages. When the bandages came off, Dale realized he could see out of one of his eyes! He was so grateful to have that one eye that there was little time for remorse about the one that had been lost. Instead, Dale adapted his process of glass blowing to the one eye that remained and began to mentor powerful teams to help create his vision of glass blowing in a way that had never been seen before. This was one of many times when Dale showed a remarkable ability to turn adversity into even greater creativity.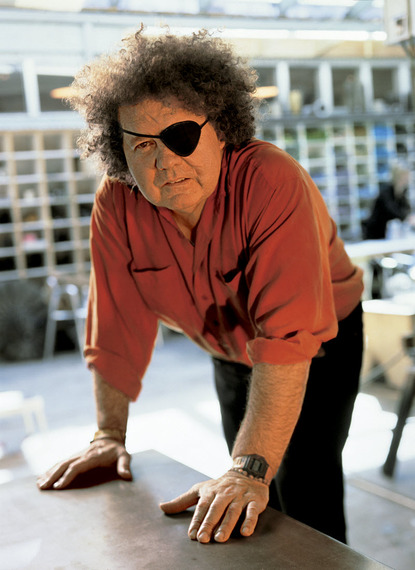 The second big accident Dale experienced was while body surfing.
He dislocated his right shoulder. After that injury, it was challenging for him to hold the weight of the blowpipe with all the molten glass gathered on it.
Dale simply did not quit. He persisted with his art and became the Director of his team, the Choreographer of his creations and the Producer of spectacular art installations that would be shown around the world.
Living in Uncertainty and with Big Risk
There were never any guarantees for Dale professionally. There were huge risks and very few people who had successfully traveled the path he was attempting to walk.
But there was commitment even in the midst of constant uncertainty.
Dale spent a great deal of his own money to create a city wide installation of his work in Venice, Italy, the home of ancient glass blowing and the place that had served to inspire Dale in his own art. Six years later, he did the same thing in Jerusalem.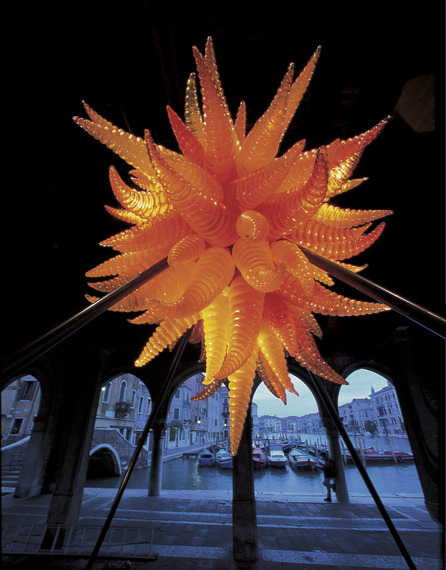 Dale says that he never knows exactly what is next. He says that if he knew what was next, he would be doing it. So he stays in his art and finds out...no matter how uncertain things get.
When I met Dale, and saw his art and met his family and employees, I was fairly sure he was indeed.. in the right line of work.
Everyone said the same thing about Dale Chihuly. "We love working here because of Dale's commitment to his art and because of his passion"
Dale has made an uncompromising commitment to his art. When his talents and abilities were compromised and changed because of life experiences, he transformed the way he used them but always in service to his art.
So many of us have reasons why we don't use our strongest talents and skills in our work. We have reasons why our values are compromised, and so many more reasons why our current priorities in life and work are not being met.
There are always so many reasons why each of us is not in our right line of work. But Dale Chihuly has never accepted one of the many reasons his life offered him. Instead, he persisted and today continues to grow and develop and be in the right line of work! Beyond a shadow of a doubt.
And does Dale Chihuly have a life he loves? He definitely does.
He has a wife and son he adores, he travels around the world and meets interesting people and most of all, gets to create what he loves most of all in the world...his art.
At the close of our interview, I asked Dale about values. Dale said to me as we closed our meeting: "My biggest value? To do great work!"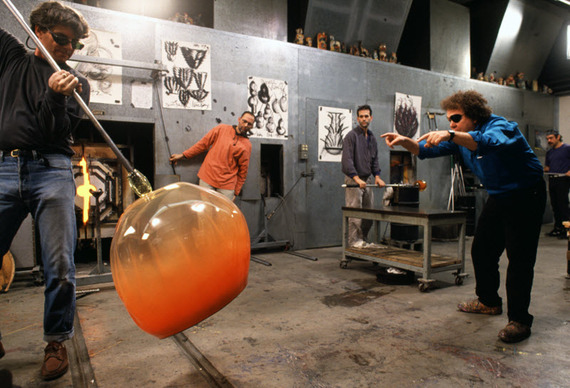 And so I asked him one final question that kept striking me about his work as I listened to his story.
Is it right for me to tell my readers that you always push yourself and your art to the farthest limits that you think are possible?
"Tell them, that... I hope so!" and he laughed a very big, happy, laugh.
Related
Popular in the Community