Co-written by Kylie Patterson, Sr. Program Manager of the Racial Wealth Divide Initiative at CFED

On June 8, 2015, the city of Seattle began its 23rd Avenue Corridor Improvements Project. The project included construction to improve traffic flow, modify the driving lanes and widen sidewalks. However, this construction disrupted pedestrian and vehicle traffic tremendously and hurt small, primarily minority -- and immigrant-owned businesses.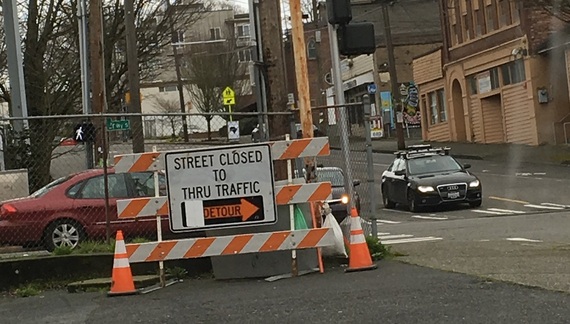 What happened? The city made a needed investment in a minority community but neglected to work with residents and businesses within that community to ensure improvements did not lead to business closures and displacement. Infrastructure construction can have negative impacts on small business revenues in particular, but there are ways municipalities can mediate this issue.
The revitalization effort in the Central District of Seattle was conceived and initiated in a silo. It was community development that did not include the voices of the community. This exclusion could have resulted in a multitude of "Closed for Business" signs along the thoroughfare.
Fortunately, due to the efforts of dedicated small business owners, the coordination of the Seattle-King County NAACP, especially Gerald Hankerson the president and Sheley Secrest the vice president and economic development chair, and the work of other coalition partners, the small businesses owners were able to communicate their needs, fears and displeasures to the city.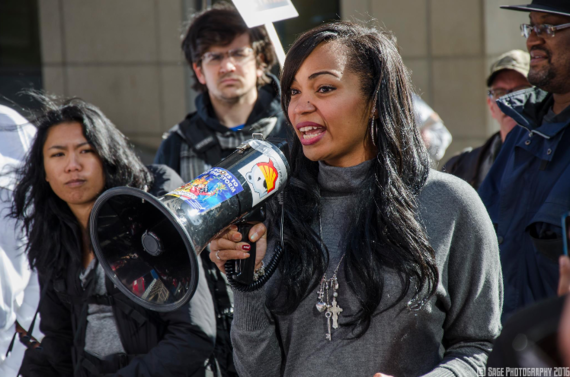 Indeed, some felt that this initial investment was designed to shut down minority businesses, as a precursor for gentrification and the eventual displacement of African-American residents from the area.
In February after months of advocacy and initial refusals from municipal government, Seattle Mayor Ed Murray agreed that municipal investment to prevent displacement was needed and proposed a business stabilization fund to protect affected establishments.
The stabilization funds are for microbusinesses, those with five or fewer employees. As we and our partners have recently discussed, few small businesses have employees and of those that do, still fewer are owned by people of color. The stabilization fund allows business owners adversely affected to request up to $25,000 to keep their businesses open. Nearly one year after construction began, the affected business owners have or are in the process of receiving stabilization funds and for some, even this may be too little, too late.
Still, this is a win and a shining example of how municipalities can move responsible development forward without displacing the entrepreneurial lifeblood of the neighborhood. Though the advocates involved were initially labeled as anti-development, they eventually were able to win changes in the development plan that would support the local businesses. Development without mass displacement is possible, but it must be done in conjunction with and in support of the local community.
To learn more about this story and what development without displacement takes, hear from Sheley Secrest.
Calling all HuffPost superfans!
Sign up for membership to become a founding member and help shape HuffPost's next chapter