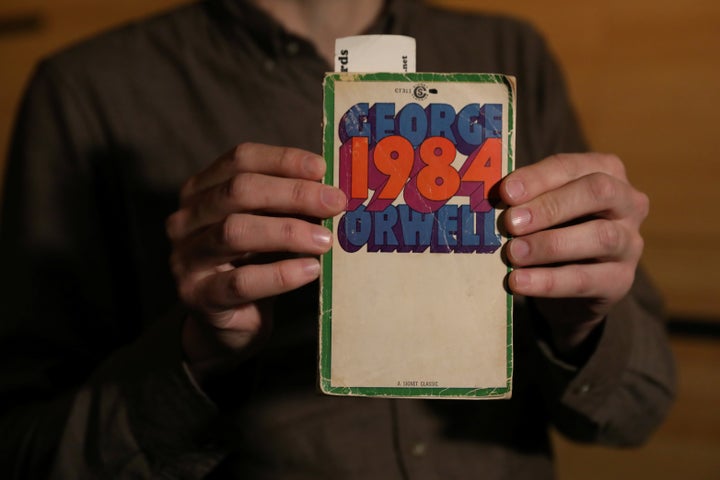 In the Trump era, it feels like book publishing is under siege. But is it really?
Since the November election, the majority of the publishing world ― a mostly white, mostly liberal crowd ― has been reeling, and not just because the Donald Trump presidency goes against the vaunted egalitarian principles of intellectual tastemakers. In The New Republic recently, Morgan Jerkins reported that many authors, editors and booksellers have noticed a significant slump in the market, which many blame on the current administration.
"The disastrous and almost comically incompetent Trump presidency has both frightened the reading market away from popular books and functioned as a kind of mass entertainment with which it is difficult to compete," she wrote.
But what are readers actually experiencing? Are they reading less and spending more time on activism? According to a new HuffPost/YouGov poll, the answer to that is complicated, but it suggests that Trump's rise has done little to substantially shift the habits of readers.
Though 21 percent of respondents said they spent less time reading books in 2016 and 2017 than in past years, 18 percent said they'd spent more time reading books ― and 41 percent spent about the same time as in previous years. (Notably, black respondents were the most likely demographic group to report having read less in the past two years ― 32 percent, compared to 20 percent of white and Hispanic respondents, 21 percent of men and 24 percent of women.)
Those who read less were significantly more likely to attribute it to having less free time or to stress rather than prioritizing political activism; only 9 percent said political engagement was a factor in reducing their reading time.
Sales data from 2016 adds to this picture of a fairly stable publishing industry. According to Publishers Weekly, print sales edged up last year, and while adult fiction sales took a 1 percent dip, juvenile fiction surged by 3.8 percent. That 3.8 percent boost was driven by a Y.A. book certainly purchased in bulk by adult readers: the script of J.K. Rowling's "Harry Potter and the Cursed Child: Parts 1 and 2." PW also noted that adult nonfiction rocketed up by 6.9 percent, specifically thanks to "crafts and hobbies, where the adult coloring book boom ― though slowing down from 2015's blitz ― continues to have a large impact," along with religious and self-help texts.
Miriam Sontz, CEO of Powell's Books, a popular independent bookstore chain in and around Portland, Oregon, told HuffPost that the store did notice a lull in the immediate time frame of the election, from the beginning of September to mid-November. "The news, whether you thought it was good or bad, dominated the landscape and didn't lead people to our shelves," she said. But the idea of an ongoing slump didn't ring true to her. "Since then," she told HuffPost, "sales have returned to reasonable levels and even increased in some areas."
Notably, several industry professionals reported to The New Republic a shift in readers' tastes, if not the volume of reading. Booksellers and publishers have noticed a burst in popularity for classic dystopias, and a renewed interest in political nonfiction or books by authors from marginalized groups ― titles relevant, in other words, to the current political situation ― and so have critics. This makes a lot of sense; one literary agent pointed out that authors keep getting bumped from morning TV shows to make space for political firestorms, and authors have complained, understandably, that it feels gauche or unwelcome to promote their work in such a climate. Books like 1984 or Ta-Nehisi Coates' Between the World and Me, on the other hand, have been eagerly pushed by tastemakers (and publications like HuffPost) looking to prove how literature can aid in our understanding of a challenging political era.
Sontz agreed with the proposition that demands have shifted between genres ― though not always in the expected areas. Poetry, she said, has seen a marked sales increase at Powells, as have self-help books. Overall, she told HuffPost, "People read what brings them comfort... and if that is a science fiction series, or a political biography, or a memoir, they are reaching for the familiar and comfortable."
As a whole, it's unclear whether politics have shifted how most Americans are really choosing their books. The YouGov poll offered little support for the claim that readers are choosing politically-geared nonfiction over more frivolous options, for example. While 12 percent of respondents said they'd read more political essays or political science, 13 percent said they'd read less. And though publicist Kima Jones pointed out, in The New Republic, that writers of color have been particularly visible and successful in this market, 46 percent of respondents reported never reading books by authors from marginalized groups, including communities of color, and just 6 percent reported increasing such reading since 2016 began. Nine percent reported reading fewer books by authors of color and other marginalized groups.
Digging past the top line of results, significant racial, gender and political differences appeared in responses to the latter question. Fifty-two percent of men, 50 percent of white respondents and 68 percent of Republicans reported never reading books by authors from traditionally marginalized groups, compared to 41 percent of women, 37 percent of black respondents, 32 percent of Hispanic respondents and 38 percent of Democrats. While breakout authors of color have enjoyed critical and sales success in the past few years, as Jones noted, the readership of such books appears to come predominantly from more traditionally progressive demographics ― most likely readers who are already sympathetic to the experiences and ideas of the authors.
To be sure, a sea change may have begun building in 2016, but only grown to full strength by 2017. And self-reported behavior can be dicey; readers may fail to recognize shifts in their own behavior, while those who work with large communities of readers easily pick up on the trends. Of respondents who read less in the past two years, 19 percent cited not having "seen as many books that I find interesting" as a factor; if authors are getting bumped from publicity appearances and book review column inches, that may be affecting how likely readers are to hear about new books they'd find interesting.
On the other hand, it's also tempting for people within the industry to attribute the underperformance of specific books to the distracted cultural climate, when some books have always underperformed the initial expectations. Alana Massey, whose book came out in February, said to Jerkins that she "was told that it just came out at a really bad time... I was sort of jokingly told that any books that weren't political, dystopian, or both, weren't really selling." Maybe so ― but it also might be easy for publishers to offer that explanation up to soften disappointment.
Authors, publishers and booksellers are constantly reading the tea leaves to decipher how much the reading public feels like reading, and whether they're currently jonesing for a dystopia or a memoir or a romance. Promoting major books involves getting them into a news cycle that is currently consumed with Trump, and so industry professionals are unquestionably forced to ask how to make their products seem relevant. This means a book like J.D. Vance's Hillbilly Elegy, as Jerkins pointed out in TNR, can garner a big publicity bump, while a less timely book might wither.
But this doesn't mean publishing as a whole will implode, or even that certain genres will disappear. There's a strong possibility that, overall, readers who love romance will continue to read romance, and that thriller lovers will continue to read thrillers, regardless of what's on the news. "I don't believe any president has this kind of impact on book buying," Sontz told HuffPost. "Now Oprah... that's a different story."
The HuffPost/YouGov poll consisted of 1,000 completed interviews conducted Aug. 14-15 among U.S. adults, using a sample selected from YouGov's opt-in online panel to match the demographics and other characteristics of the adult U.S. population.
HuffPost has teamed up with YouGov to conduct daily opinion polls. You can learn moreabout this project and take part in YouGov's nationally representative opinion polling. More details on the polls' methodology are available here.
Most surveys report a margin of error that represents some, but not all, potential survey errors. YouGov's reports include a model-based margin of error, which rests on a specific set of statistical assumptions about the selected sample rather than the standard methodology for random probability sampling. If these assumptions are wrong, the model-based margin of error may also be inaccurate. Click here for a more detailed explanation of the model-based margin of error.
Before You Go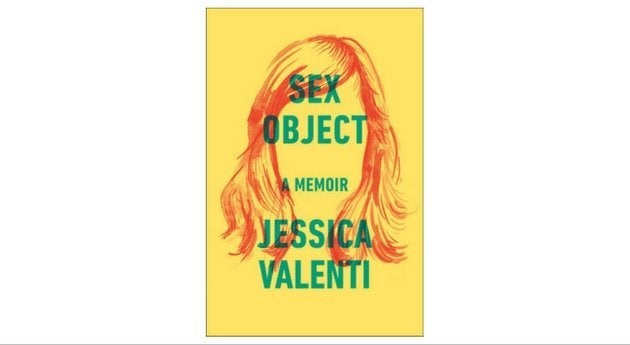 19 Nonfiction Books That Will Expand Your Mind
Popular in the Community