Today, President-elect Trump became President Trump. For some, as Donald J. Trump was inaugurated as the 45th president of the United States. Americans witnessed the peaceful transfer of power that has timelessly distinguished this country from others since 1800. Despite historic low approval numbers, Trump assumed the highest office in the land. "This is how he reminds me," of Nickelback.
Trump's approval is lower than a Russian U-boat. According to a Gallup poll, more than half of Americans disapprove of Trump, while only 44 percent of Americans approve of him. This is a drop from last month's poll that had him with a 48 percent approval rating. By comparison, President Obama had an 83 percent approval rating when entering office, Bush had 61 percent, and Clinton had 68 percent. Despite the public's disapproval, Trump will still assume the office.
Similar entities with Trump-like approval are Congress (19 percent), Jar Jar Binks (29 percent), and Nickelback (39 percent). While Jar Jar Binks is relegated to memes and the nightmares of Star Wars fanatics, Congress and Nickelback still remain. Congress's staying power is rooted in our Constitution, but Nickelback remains like one of their much sung about "Photographs."
Personally, I have a love/hate relationship with Nickelback. I hate how much I know their music but love memes about them. I went to one of their concerts when they came through Dallas recently – a bet gone bad. I snuck up to the 9th row because I couldn't stand to be "Far Away." Besides being reminded of the beautiful diversity within the United States, I was shocked at how much I could sing along. Though I poke fun at them and share memes disparaging them, I still know their songs and occasionally unknowingly sing along to one. I am not alone.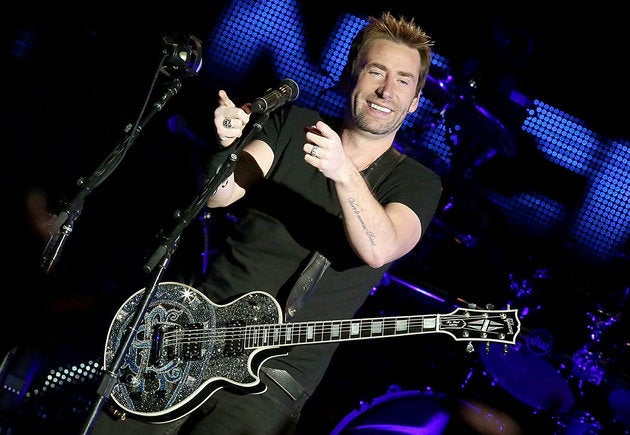 The Canadian rock band and champion of the Canadian tuxedo has sold over 50 million albums over the last 18 years. They have been nominated for six Grammy awards, including "Album of the Year" and "Best Rock Album." According to Bloomberg, lead singer Chad Kroeger was, at one time, earning $9.7 million a year from his various ventures. He has a home in Cabo San Lucas, Mexico, a 20-acre farm in British Columbia, and an MTV Video Music Award for the hit "Hero." Our jokes may indicate that we disapprove of Nickelback, but the numbers tell a different story.
The disparity is a result of values. Salli Anttonen, a cultural studies PhD student, concluded in, 'Hypocritical bullshit performed through gritted teeth': Authenticity discourses in Nickelback's album reviews in Finnish media, that "Nickelback is too much of everything to be enough of something." By analyzing reviews of the band from 2000-2014, Anttonen noted the hatred is "not about the sound, but what values are attached to the sounds."
Can the same can be said for Mr. Trump? His Make America Great Again slogan endears itself to our patriotic hearts, yet the outworking of the values attached to this slogan have resulted in less than desired actions.
A number of Americans disapprove of Mr. Trump. He disparages figures like civil rights hero John Lewis over Martin Luther King weekend. He courts women like a fraternity boy with tic tacs in his pocket. He provides plenty of reasons to disapprove of him, but there are 68.2 million people who voted for him and 304 electoral votes that went for him. Many may doubt his genuineness when he wants to make America great again, but there are more that believe he is the "Rockstar" that America needs.
Today, President-elect Trump became President Trump. Make America Great Again morphs from a campaign slogan to a governing principle. You may disapprove of him, but our country will be led by him. For some, this will be like going to a four-year Nickelback concert, but remember America is like a festival. Some concerts may be less appealing than others, but know that "Someday" your band might be back on the mainstage.
Calling all HuffPost superfans!
Sign up for membership to become a founding member and help shape HuffPost's next chapter