With another successful #GivingTuesday behind us, the holiday fundraising season is officially here. And as the nation's 1.5 million non-profits launch their end-of-year campaigns, there's reason to celebrate. Recently published figures show that 2014 giving was up 5.1% (inflation adjusted) and is on-trend to grow even more in 2015.
According to the November release of the World Giving Index, the US is again the "most generous country in the developed world," with $358.38 billion donated to charity, more then 90% of it by private individuals.
But growing nonprofit income may not be the full picture. According to the same index, while total giving is up, the number of individuals making those gifts is down by a striking 5%.
Fewer people are donating more money to charity, a shift that mirrors the growing income gap in the United States.
For established nonprofits with strong donor bases, increased giving is a reason to celebrate. But a shrinking donor pool is putting real pressure on start-up nonprofits struggling to build a donor base from an increasingly concentrated body of already-committed philanthropists.
If this trend continues, donor-driven charity (fondly referred to as the 'cross your fingers' model) may no longer be a viable option for new nonprofits.
So what's the alternative? Short answer: there are many. And choosing the right revenue model might be one of the most complex and crucial decisions new nonprofits have to make.
So I called Matthew Manos, social impact expert and the brain behind Models of Impact, a 'strategic business design toolkit' that helps founders and their organizations design disruptive revenue models in the social sector.
Matt spends his time helping both for-profits and nonprofits harness things like volunteerism, commerce and crowd-funding to enhance or replace traditional giving models. I asked him to share three of his favorite non-profits innovating on the traditional giving model.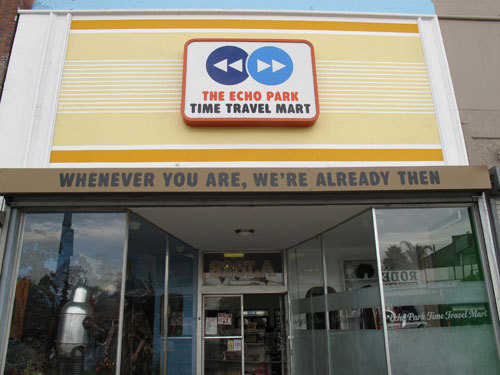 1. 826LA - the Retail Commerce Model
"826LA is an education non-profit that provides students free, one-on-one tutoring and writing help. But you could also call 826LA a retail concept. The nonprofit powers its work with a storefront - the Time Travel Mart - which sells unique novelty items like 'parts for your time machine.' This model does three things at once: it provides a space for 826's work, raises funds to support its programming, and introduces curious shoppers to it's mission and vision."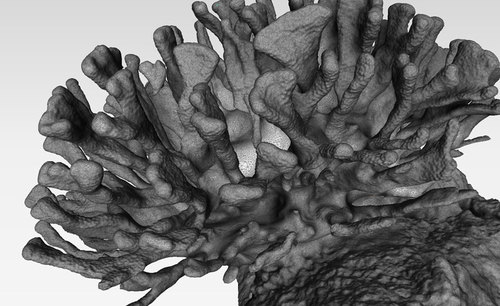 2. Hydro.us - the Product for Benefit Model
"The Hydrous is a San Francisco based technology nonprofit that 3D maps and prints the world's great coral reefs. Hydrous was founded with grant support from tech powerhouse Autodesk, but when funding ran out they began offering spots on their mapping expeditions to people interested in non-traditional (and impactful) trips abroad. Now Hydrous' citizen/scientists underwrite expedition costs while volunteering their time to capture the images that power their work."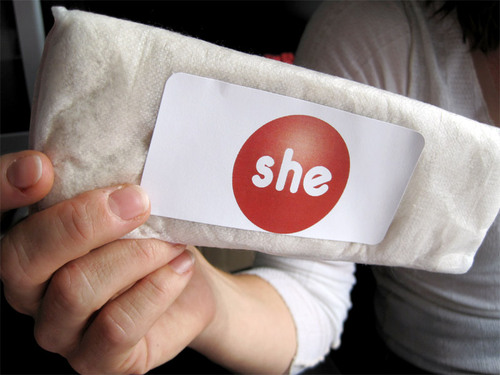 3. SHE - the Jobs for Developing Countries Model
"Sustainable Health Enterprises (SHE for short) is a celebrated nonprofit working to de-stigmatize menstrual health and expand access to feminine hygiene products in Africa. The company establishes small-scale local businesses in Rwanda that manufacture and distribute affordable menstrual pads made from banana pulp, an ultra absorbent local fiber. By doing so, SHE can afford to fund education programs that promote health and hygiene, becoming an engine for both local economic growth and female empowerment."
Matt Manos warned me that there are no right or wrong answers when innovating a nonprofit business model. In fact, several of the models above are more fluid than they seem. 826LA doesn't rely solely on the Time Travel Mart for its income. The organization still organizes community dinners, donor drives and themed 'danceathons' throughout the year.
Business model innovation isn't just limited to nonprofits, either. Manos has used Models of Impact to coach big companies like Mattel and EA through major supply chain and CSR decisions. Corporations are increasingly turning to innovative commerce models like "give half" or "one for one" to double their impact.
Perhaps the shrinking number of U.S. donors isn't a problem as much as it is an opportunity... to re-imagine just how integrated and far-reaching our impact can be.
You can download a pay-what-you-want toolkit to help you plan your own Model of Impact here.
Calling all HuffPost superfans!
Sign up for membership to become a founding member and help shape HuffPost's next chapter