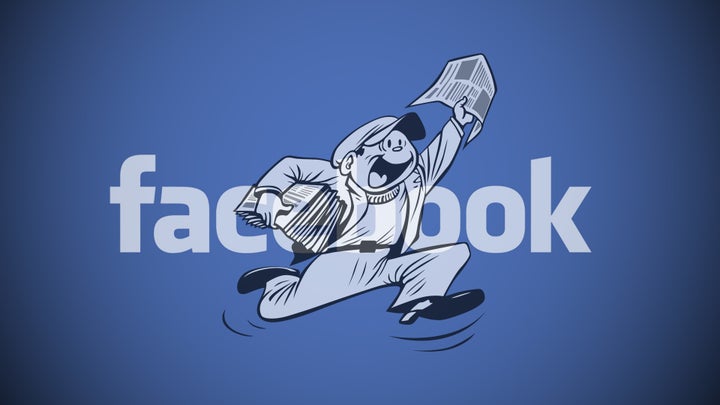 In an attempt to ostensibly save the news industry, Facebook will be launching a subscription-based news service in October. The master plan will pave the way for content publishers to create a paywall on Facebook for access to their content. It is also hoped that the new incentive will bring back the much-needed credibility to traditional news sites that have been afflicted with assertions of fake news, alternative facts and rhetoric.
The announcement also offers financial support to esteemed journalists. It however remains unclear how the social network will support premium publishers or help augment these publishers' revenue streams. Some suspect it to be no different from the "New York Times" subscription model that typically offers free access up to 10 articles a month. After that, one has their paywall to deal with, should one continue to require access.
Now, before you salute Mark Zuckerberg for attempting to tackle the fake news problem that many believe he unwittingly created, perhaps there is another agenda? An increase in digital subscriptions across rival platforms such as Google and Apple News suggests it could be more about clawing back business.
One of the things we heard in our initial meetings from many newspapers and digital publishers is that we want a subscription product ― we want to be able to see a paywall in Facebook. ― Campbell Brown at the Digital Publishing Innovation Summit
The news subscription service is expected to be built on top of Facebook's Instant Articles feature. The infamous algorithm will feed personalized news stories from premium publishers based on a user's preferences and interests.
Once users are hooked on to these news stories, it would be interesting to see if they would go ahead and pay for continuing to receive these stories, further reinforcing rather than challenging their existing world views as they sit inside their personalized echo chambers?
The inconvenient truth is that in an age dominated by authentic live reporting from users on the ground on sites such as Twitter, many people might find the notion of paying for news a rather outdated concept. Should a site throw up a paywall for news access, one wonders how difficult it might be for users to find the same news on another website that does not require payment.
The "New York Times" has been somewhat successful with its paid subscription service because it is the "New York Times," and there is only one of a kind like it, whether one likes how they write or not. The "New York Times" has a dedicated base of readers that would pay for accessing its service much like Apple addicts. Most news publishers certainly do not enjoy that privilege on the Internet, where news is available from thousands of global sources at no cost.
I do not disregard this thought process. It's the mindset, however, that we need to debate. We are all bombarded with a sea of content that we do not have time to read. Younger audiences often prefer video over written content. With so much choice at our disposal, would the average user even have an appetite for digital paywalls especially for good old news?
On the surface, it may seem like the perfect antidote to fake news. It also provides an option to choose quality content from a vast volume of news material. However, there is the argument that the paywall system is sort of broken and not representative of how the world accesses news any more.
The large number of subscription options, long registration forms, pointless redirections and attempts to unsubscribe are not making things any easier either. It does look like the traditional news media publishers and tech behemoths are on the verge of a full-fledged collision.
The 2,000 or so news organizations that formed the News Media Alliance recently took a stand against the likes of Google and Facebook, for unfairly dominating online advertising and online news traffic. The proximity of premium content without compensating news publishers is clearly not right either.
Now that we have multiple live streams of freemium news content at our disposal, one might question whether the traditional way of doing things has any place in an increasingly digital world. The rise of Uber, Airbnb and Netflix at the expense of household names that refused to evolve, does leave some serious lessons to be learned.
There are also rumors that Facebook might be testing mid-roll video ads to grab users' attention as they endlessly scroll down their timelines. It sounds like we can expect the world's largest social network to quickly become even more cluttered than it is now.
A few years ago, some businesses dumped their company websites to invest their resources into creating a presence on Facebook pages instead. They are now finding that their organic reach is being limited and are forced to pay to play. This is the problem when you rent space on somebody else's playground. And Facebook is the world's largest digital landlord, isn't it?
The fear from this latest announcement is that publishers are becoming increasingly dependent on Facebook for readers' attention and for revenue. A lion share of traffic to most leading news sites or frankly most leading online publishers, originates from either Facebook or from Google. Essentially, tech giants have an alarming amount of control over the news industry.
As more and more people consume their news on Facebook, some would argue that a news paywall on the social network is long overdue.
Whichever side of the fence you sit on, the question remains whether you would trade regular unfiltered potentially questionable free news for a subscription-based news service on Facebook?
Popular in the Community