Retro videos give the some of the best worst advice we've seen, and this one is no exception.
"Jealousy" is based on the book Marriage For Moderns by Henry A. Bowman, and is part of the same series that brought us the gem "Choosing For Happiness," a video that shows you how to snag a husband by changing your entire personality.
The film offers some simple lessons for 1950s women: Pretend you're busy when your husband comes home, so it isn't obvious that you've been waiting for him. Looking out of the window is an extremely effective way to get your point across when you're having an argument. And everything is "wonderful" as long as you have proof your husband isn't lying to you.
In case you're looking for even more advice from an older -- but certainly not wiser -- generation, be sure to check out the 1967 classic "How To Succeed With Brunettes."
Related
Before You Go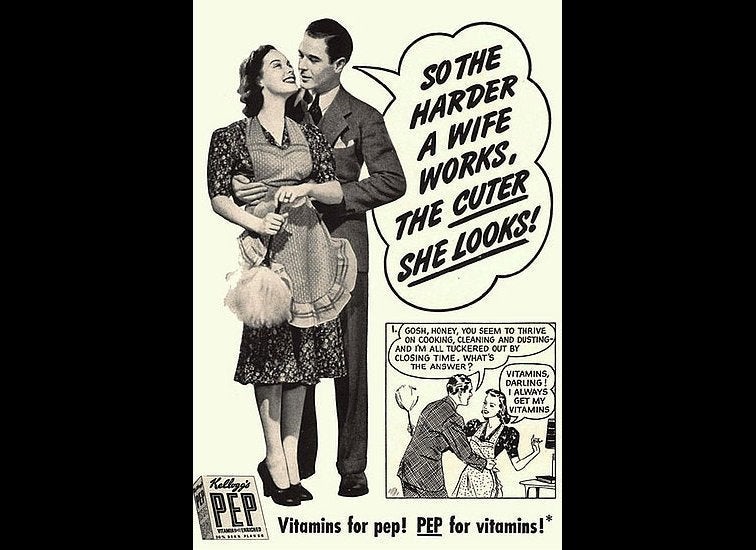 Sexist Vintage Ads
Popular in the Community