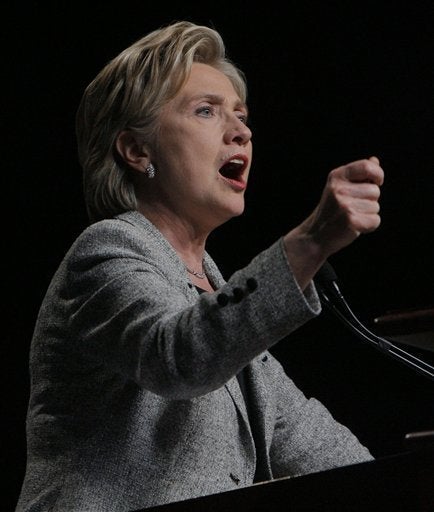 North Carolina activist David LaMotte just got a push poll call from the firm of Geoff Garin, the new head of Hillary Clinton's campaign team. It wasn't as bad as asking "would it change your mind if you knew John Kerry actually bought his Vietnam medals off eBay." Or "How do you feel about John McCain's illegitimate black children?" But it was a push poll nonetheless, even if it also had elements of information gathering and message testing. This isn't the first time that the Clinton campaign or their allies have had pollsters offering positive information about Clinton and negative information about her opponents--they did it on the eve of the California primary and in South Carolina. (And firms linked to the Giuliani campaign made highly negative push poll calls against Mitt Romney in Iowa and New Hampshire) But it's a disturbing practice precisely because it tries to spin the recipient under the pretense of merely asking about their views, and from everything I can tell, it's a practice that Obama has avoided.
Here's LaMotte's story, following a clip from the actual call, which I'd highly recommend clicking and listening to.:
Press the play button to listen
[I've heard reports that the button above isn't always working, so yif it doesn't, you can also click here ]
A guy named Ed called from Akron, Ohio, and when I asked what polling outfit he works for he said Garin-Hart-Yang, based in DC At first I was delighted to be polled, as I've been interested in the race and following the rest of the nation's polls closely throughout the campaign.
The questions started out normal enough, but got progressively more ridiculous. Early in the conversation Ed asked my preference among the Democratic candidates and I told him I was an Obama supporter.
Then the questions turned to long Hillary-praising and Barack bashing policy statements with the response options being "Do you consider that a very strong, strong or weak or very weak reason to support her candidacy for president?" which is kind of an unanswerable question, and clearly not the point. At the end of the conversation they asked "Now based on everything we've discussed, who would you vote for?"
The questions were often based on statements that I wouldn't agree with in the first place. It's classic push polling as I've read about it, though never experienced it before. The questions are of the "Are you still beating your wife?" variety. No way to answer with any sense of veracity and integrity.
Toward the end of the conversation it occurred to me to record it on my old-school tape-based answering machine, so the following is a verbatim transcript of some of the content:
"Hillary Clinton knows that people are being squeezed by the rising costs of everyday items, especially the cost of a gallon of gas. People have been paying through the roof and at the pump, and she thinks it is time the oil companies paid their fair share. She wants to end their special tax breaks and use that money to invest in alternative energy that will create millions of new jobs. As president she will launch a full-scale investigation of the oil companies' price rigging. Upon taking office as president she will lower gas prices by taxing the excess profits of the oil companies and use that money to cut gas tax.
Do you consider that a very strong, strong or weak or very weak reason to support her candidacy for president?"
"I'm going to read you a few criticisms opponents might make about Barack Obama. For each one please tell me if they give you very major doubts, fairly major doubts, some doubts or no real doubts about supporting Barack Obama for president. At a time when we need leaders who are clear, strong and decisive, Obama has been inconsistent, saying he would remove all troops, but then indicating that he might not, and pledging to renegotiate NAFTA, but then sending signals that he would not actually do so as president. He supported George W. Bush's 2005 energy bill which payed six billion dollars in subsidies to the oil and gas industry, nine billion dollars in subsidies to the coal industry and twelve billion dollars in subsidies to the nuclear power industry. It was called 'a piñata of perks' and 'the best energy bill corporations could buy. Would that leave you with major doubts, some doubts or no real doubts?"
And how do I answer that question, given the fact that I dispute some of the premises laid out?
Didn't they already get embarrassed about push polling in the Midwest early in this campaign and didn't she repudiate the practice? I find this kind of thing pretty shocking, and I think people should know it's going on. It's demeaning and disheartening, especially given the fact that my civic pride was piqued by being called in the first place, only to realize I was being manipulated.
David LaMotte can be contacted at david [at] davidlamotte.com for further follow-up.
Popular in the Community