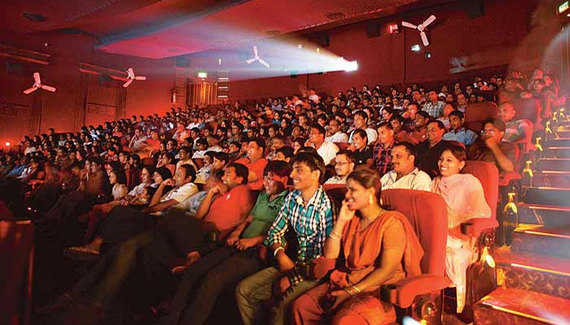 Image courtesy of Zeenews.com
The recent directive from India's top court requiring movie theaters to play the national anthem to before screening movies sets a dangerous precedent for democracy.
Justices Deepak Misra and Amitva Roy concurring with a petitioner who had expressed concern over the lack of public respect for the national anthem, opined that requiring movie theaters to play the national anthem accompanied by the image of the Indian flag will instill a sense of "much needed" patriotism and national pride.
Should it be up to two appointed judges to decide what people do inside movie theaters in the largest democracy?
To be sure, the Supreme Court is undoubtedly India's ultimate authority on interpreting the law, including what it means to insult the national anthem as per the National Honors act of 1971. But the judiciary has no role to play in law and policy making decisions. Judges usurping the legislature of its role of making policy decisions by legislating from their benches sets a dangerous precedent: perhaps another judge can require every house to display the national flag, just like North Korean households are required to display a portrait of the two Kims.
Early this year Salil Chaturvedi, a wheelchair bound player was assaulted by a right wing mob because he did not stand up for the national anthem played by a movie theatre. If Salil Chaturvedi was assaulted even before the court's ruling, what will now to happen to those who have to be seated in their wheelchairs when theatre's play the national anthem?
The core idea of a democracy is free speech, and free speech, does not include the speech that we want to hear, but also those that make our blood boil. Perhaps, this is why, many Americans are against President-elect Donald Trump's proposal to amend the American constitution to make flag burning illegal.
Recently when Football player Colin Kaepernick refused to stand up for the American national anthem to protest against the killing of African Americans by police officers, President Obama himself supported the player's right to protest.
But speaking an unpopular opinion has always been frowned upon in the largest democracy.
India ranks a miserable 140th out of 179 countries in the Reporters Without Borders Press Freedom Index.
Movies that pass the Censor Board may be summarily banned by a state government. That's what happened with "Vishwaroopam," a Tamil spy thriller released worldwide -- but not in the Indian state of Tamil Nadu, where officials prevented its screening, fearing that it might anger Muslims.
Sedition charges against students of Jawaharlal Nehru University for protesting the execution of Afzal Guru, who was convicted of a terrorist attack on the parliament received wide public support.
It is time that the incumbent Bharatiya Janata Party and its conservative support base understand that supporting the right to speak unpopular opinions is not the same same as supporting an unpopular opinion.
Those of us protesting against the court's ruling are not necessarily supporting the idea of disrespecting the national anthem, but merely protesting against judicial overreach and restrictions on free speech that threaten the very core idea of what it means to be a democratic country.
Patriotism is perhaps best expressed by helping fellow citizens in despair. Is contributing to the life saving treatment of 3 year old Grishmitha, daughter of a road side vendor who cannot afford to treat his daughter for Thalassemia Major, less patriotic than forcing movie goers to standup for the national anthem?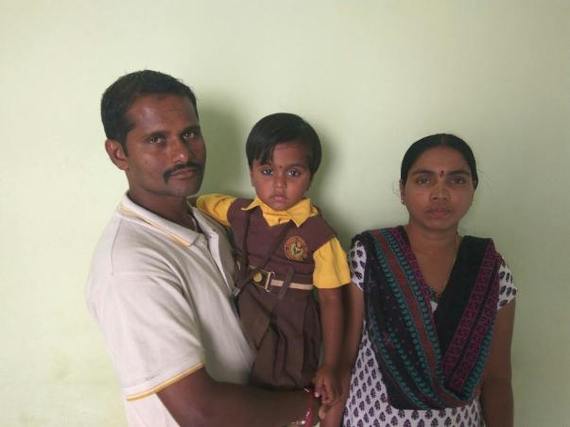 Image of Grishmitha, courtesy of www.milaap.com
REAL LIFE. REAL NEWS. REAL VOICES.
Help us tell more of the stories that matter from voices that too often remain unheard.