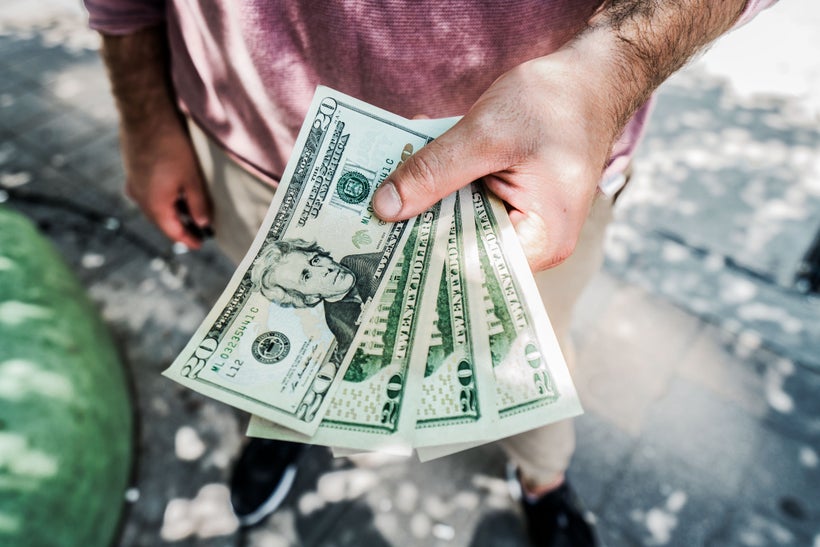 How do I transfer money or make payments?
Let me count the ways: Venmo, PayPal, Google Wallet, Amazon Pay, and Skrill, not to mention credit cards and direct bank transactions. And occasionally even cash… remember that?
Frankly, I am fascinated by the ever-growing variety of options. Yet I'm even more fascinated that many people don't get that no matter how cool or leading edge—or social, or mobile, or digital, or wearable—the latest and greatest might be, there is an "old fashioned" financial system like a bank or credit card backing it up. You don't earn the right to make financial transactions because you follow lots of people or post your latest goings-on.
Yet despite all the tech, all the hype, all the Digibabble (or maybe because of it), security and privacy have never been less certain. And I'm speaking as someone who just got hacked yet again.
The development of coins was spurred by the need to provide a simple, credible and secure way to exact payment in a standardized fashion. The clay tablets of the Mesopotamians led to letters of credit, and later, checks based on the reliability of trusted intermediaries drove global commerce and development.
Interestingly, the advent of department stores catalyzed the development of new payment systems. For the first time, you could go under one roof and buy a myriad of products from one source: a bazaar with one owner. Why limit the purchaser, assuming they had the means, to cash in hand? So undignified! An article on CreditCards.com explains:
"Charge coins are believed to have been first issued around 1865. At first they were made of celluloid, which is an early form of plastic. Later ones were made of copper, aluminum, steel or white metal, which is when they became known as charge coins. They came in various shapes, in sizes from a quarter to half-dollar. Not all were round; some were triangular and others had unique shapes. These credit pieces were mainly issued by department stores, and usually displayed the customer's identification number and an image connected with the merchant."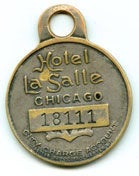 Credit cards followed with the creation of Diners Club, followed by American Express cards. These American Express cards actually began competitor to the U.S. Postal Service (start-up companies take note what a great pivot can do).
Now we have a myriad of apps and services, each backed by that needed and trusted third-party, vying for the fee and float on our need to exchange value for value.
Yet the system which worked so well 5,000 years ago, when the Mesopotamians were transacting with the Harappans, is so full of holes and leaks that many of us have taken a fatalistic approach to security. We know we are going to get hacked, and so long as someone else covers the expense of the fraud, we shrug and wait for the new card or code.
"In 2002, a technology based startup 'Pay by touch' received funding of $340 million from billionaires like Gorden Getty, Ron Burkle, and other prominent members of society like the lawyers, Business executives, top hedge funds,  Las Vegas Casino interests, and five of the National football league quarterbacks with a great vision of being a part of the future technology."
The premise was simple. All you needed was your fingerprint! Imagine… next to your DNA, one of the most singularly identifiable and unique physical traits we have and way simpler to check. So what happened? In their book Moving Money: The Future of Consumer Payments, Robert E. Litan and Martin Neil Baily explains:
"Pay By Touch filed for bankruptcy on December 14, 2007…The problem Pay By Touch faced is obvious in retrospect: it required merchants to make significant investments in point-of-sale technology. These investments would make sense only if enough consumers started paying with their fingers (associated with a checking account) rather than with a card so that merchants could save on card fees, or if enough consumers decided they would transact only if they could pay with their fingers so that merchants would capture incremental sales. Pay By Touch, however, did not have a compelling enough proposition for the consumer."
Not compelling? No need to carry a card, to remember a code, or to have even a charged phone? Maybe we just didn't think it was leading edge enough.
"Aadhaar is a Hindi word which means 'foundation' or 'base'. So it is fitting that Aadhaar is also the name of a biometric ID scheme which forms the basis of a quiet revolution in India.
India is employing the latest technology to overcome decades of under-investment which has led to incomplete official records, widespread illiteracy and millions of people who live their lives outside the official economy…
More than 1.1bn people, out of a population of around 1.3bn, have been signed up.  While initially voluntary, Aadhaar verification is routinely required to sign a mobile phone contract, buy a train ticket and even claim a free school lunch…
The cost per person is… $1.50 for Aadhaar."
Think about the brilliant simplicity. The problems it solves. But of course, to be fair, the problems it creates. In an exposé for the Hindustan Times, author Niha Masih writes:
"The government was testing new Aadhaar-enabled biometric machines and Khan's shop in Chandni Chowk had been selected amongst 42 shops for the pilot project. Through the machines, the beneficiaries would get ration after their biometrics matched with those given for Aadhaar. The government claimed it would automatically weed out ghost or fake beneficiaries…But Khan's machine developed a snag and stopped charging about a year later. On September 8, he sent a one-line email to the central district's assistant commissioner of food department, saying, "Sir, device mein charging nahi ho rahi hai" (Sir, the device is not charging). The reply came the same day. The terse email read: "To hum kya karein" (So what should we do?)… The failure rate of the government pilot was more than 50 per cent – of the 42 shops where the machines were tested, only 18 remained till the end. Yet, the Delhi government is about to roll out mandatory use of machines at all fair price shops from November…But the Delhi Rozi Roti Adhikar Abhiyan says that unreliable machines point to a bigger problem – people who don't get ration due to biometric failures or mismatch."
Added to the issue is the question of laborers—the poorest of the poor, whose fingerprints have been ground off by their work—and senior citizens. This is exemplified by the following letter to Masih, which she shared on Facebook:
"The compulsory linking of Aadhar with mobile phones is causing great harassment to senior citizens. I am an 85 year old housewife having an Aadhar card ever since its inception. I am also using a mobile phone for emergencies and to keep in touch with relatives. When I went to the phone agency for linking with Aadhar I was shocked to find that it was not possible because my finger prints were not clear and were not matching with the Aadhar data! I was told that this was a common problem with senior citizens as their finger prints fade away with age and prolonged usage. Since there is no way to reproduce the original finger print now, all such old people are faced with losing their mobile connectivity for no fault of theirs. The government and the courts must take cognisance of this serious problem and exempt senior citizens from the proposed scheme of linkage with Aadhar."
Bottom line: we churn out app after app, all based on the same foundation. Some achieve quick fame as the cool option until the next one comes along, yet none really solves the biggest problem: How do I make it really, really simple and secure?
Next time you fill out yet another form, for yet another app, think about this, explained in the 2012 report Role of Biometric Technology in Aadhar by the Indian Government Planning Commission:
"Uniqueness & Biometrics: It is not possible to de-duplicate 1.2 billion residents by using demographic fields only (like name, address, age, gender etc) and moreover identity documents that rely only on demographic fields and personal reference checks are surrogates of identity and are vulnerable to forgery, falsification, theft, loss and other corruptions. In Indian context, biometrics were determined to be the most suitable factors for carrying out de-duplication."
We in the "Developed" world talk about progress and disruption. Listen:
"Progress is man's ability to complicate simplicity." — Thor Heyerdahl
Next time you are stuck deciding just which one of your methods of payment you want to use, look at your fingertips and contemplate the progress we have made complicating simplicity. Think about the dabbawallas and drones, and remember: they all go back to the same source anyway.
Watch these movie clips that were once the height of Science Fiction, and are now way closer to Science Fact:
REAL LIFE. REAL NEWS. REAL VOICES.
Help us tell more of the stories that matter from voices that too often remain unheard.
This post was published on the now-closed HuffPost Contributor platform. Contributors control their own work and posted freely to our site. If you need to flag this entry as abusive,
send us an email
.