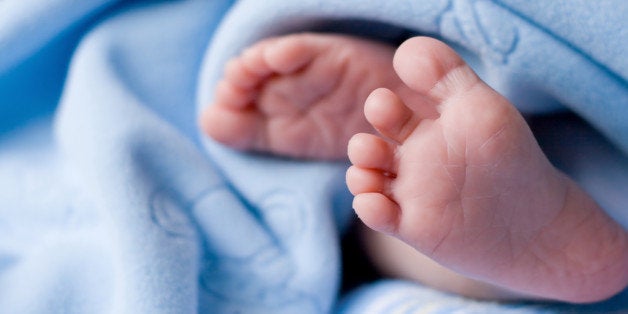 How often do we make decisions before considering what is pushing us in that direction? Specifically, do we, as future parents, take sufficient time to deeply consider what void we are trying to fill when we decide to have a child?

Before going further, the dictionary definition of "void" is as follows:

• empty / empty space / vacuum
• unfilled
• lacking / devoid
• ineffective / useless
• null and void (legal)
• open space / a gap
• emptiness / loneliness / loss

Let me first give you three case scenarios.

Case 1: A woman, adopted by an aunt and an uncle because of difficult family issues, struggles with many in vitro sessions, and finally has a baby. Case closed. Void filled.

Case 2: A stay-at-home mother with two biological children (both school age) adopts a three-year-old toddler. Case closed. Void filled.

Case 3: An adoptee, who never felt as if she belonged to her adoptive family, has a child to create her own family. Case closed. Void filled.

We can guess at why the woman in Case 1 and Case 3 decided to have a child. Genetically, most of us are born with a natural instinct to have offspring, whether you are an animal, a person, or an adoptee. So a desire to have children can be as simple as that.

But in Case 2, the reasons the woman decided to adopt are not clear.

I speak about this topic because it is one close to home. My mother is the lady in Case 2, and I am the mother in Case 3. I don't know what void my mother was filling by adopting me, but I feel in my heart that something was there, as it kept us from fully bonding as mother and child. Because I never felt truly accepted by my adoptive family, having a child was a way I could create a family for myself.

Do you see what I mean? Voids are issues we have not dealt with. The issues we are so desperate to leave behind and to shake off are actually rooted in a void that we have not addressed.

I mentioned this to someone and the immediate reaction was one of denial. It's a hard topic to talk about. It takes looking at yourself honestly. If you don't relate to the word "void," perhaps you can connect with the feeling of what a void is.

I believe when you have a void, you have the feeling of being

• lacking
• inadequate
• lonely
• adrift

I believe most -- if not all of us -- have voids.

The problem arises when we think that adopting a baby or a child will fill that void in our life or solve our problems. That child might temporarily make us forget about our issues, but in the end, our problems are our own and the void is still there.

Future parents, ask yourself: Am I capable of having a child in my house and loving it above all else? Not to satisfy some personal need, but mainly ask whether you will be able to satisfy the child's needs for security, love, and belonging.

Be aware of who you are and the holes you want filled. Having done that, you are already resolving the issues in your life. Only you can fill your own void.

Let's get personal and up close...

What does a void mean to you?

If we can agree that all of us have either had this experience or are still going through this, then the meaning of this post will be able to touch you too!