Do you have some crappy, old RV laying in the back yard? Do you also have access to a scissor-lift? Well, friend, it's your lucky day because you too can make the coolest RV/treehouse thingy ever.
This particular creation, dubbed the "Caravan of the Sky," comes to us from the French artist Bufalino Benedetto and rises high into the trees. Benedetto says, "I wanted to propose my caravan dream. I wanted to propose a caravan to go in the sky, in the clouds, the trees."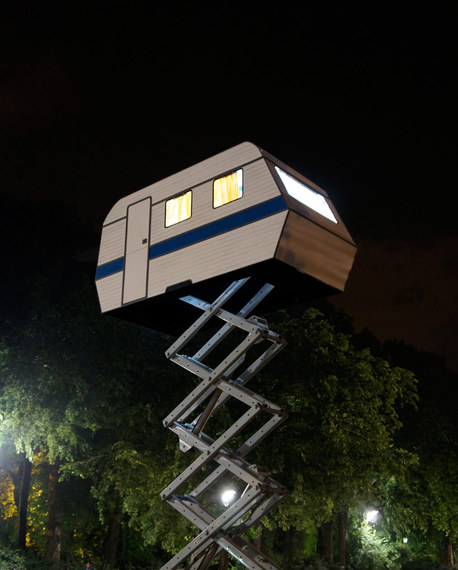 Benedetto's trailer-in-the-sky may look incredible, but it isn't much on the inside. He didn't furnish it for the project, but just imagine how cool your version of this could be with a tricked-out interior?