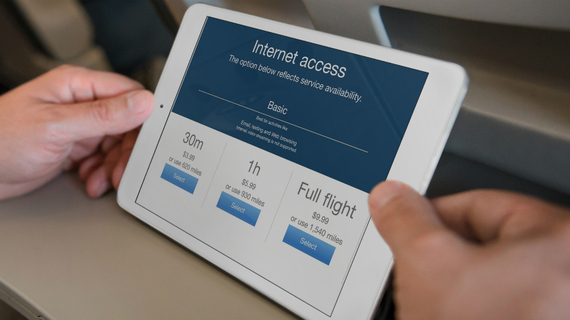 United now offers a wide variety of options for paying in-flight Wi-Fi, including the ability to pay in mileage. But is it worth it? In a nutshell, not really.
The general principle of paying for anything besides free flights with miles is a terrible value pretty much holds true here. Unless you truly think you're never going to use them.
Let's break it down, shall we? On a recent flight from Orange County, Calif. to Denver, Colo., we decided to take stock of the payment options available. Taking into account the generally accepted value of mile, we converted mileage cost to a cash value.
In general, the premium on paying in mileage was about 117% higher than the cash price. Most passengers are paying over double the price if they decide to pay in miles.
So next time you see that option on board the plane? Don't do it.
Read More
: