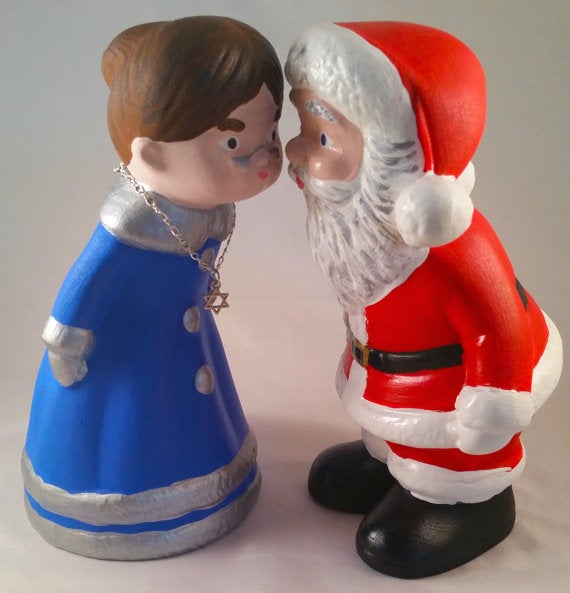 During a Palm Sunday Mass, Ilissa Seroka was given a palm leaf to hold in her hands. She started twisting the long green branch, which symbolizes an important moment in Jesus' ministry, into a design that was was a hybrid between the Star of David and a Christian cross. Looking at her creation, she realized that it was a perfect metaphor for her new interfaith family.
The image sparked an idea and a few months later, Ilissa, who is Jewish, and her husband Greg, who is Catholic, started InterfaithLiving. The company sells home decor and gifts for Jewish-Christian families; for the holiday season, that means Christmas tree toppers and ornaments in the shape of the Star of David, Chrismukkah wrapping paper, and whimsical figurines of Santa Claus and his Jewish partner, Mrs. Klausner.
"Our lives are filled with both Jewish and Christian activities and holidays," Ilissa told HuffPost. "What reflects us are these products that combine those things together, instead of having to juggle the two separately."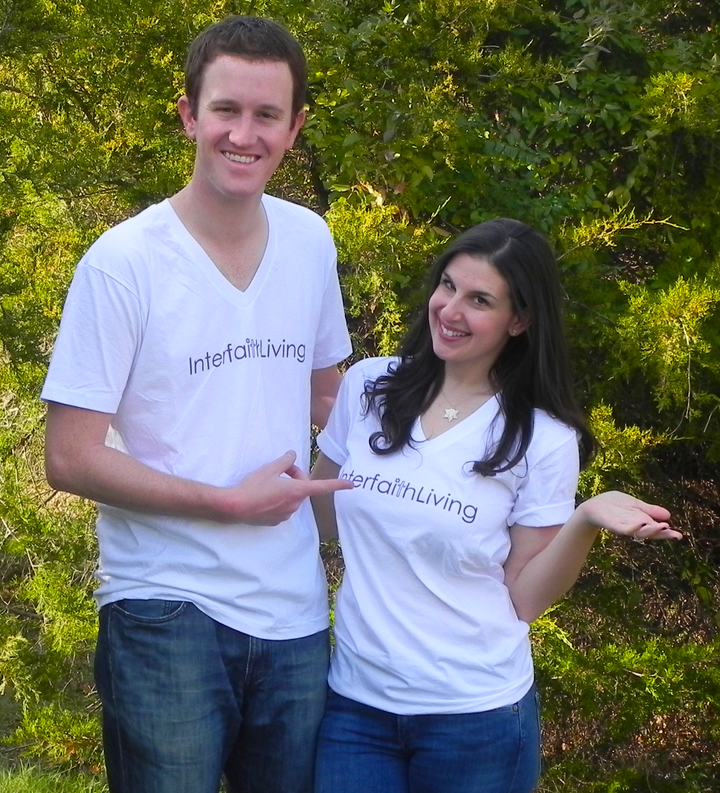 The holiday season is often stressful for families of all backgrounds, but for interfaith families, which are becoming increasingly common in America, the season comes with the added challenge of finding a way to honor two or more spiritual and religious traditions. And the symbols that people place in their house -- the menorah, the Christmas tree, the lights -- are an important part of this time. Dr. Sheila Gordan, president of Interfaith Community, a network for multi-religious families, told The Huffington Post that this is especially true for children.
Gordan said that her children, who grew up in an interfaith household, still cherish memories of the family gathering together to light a menorah or decorate a Christmas tree. Her daughter is now concerned with passing these traditions on to her own children.
"Children really remember the holidays," Gordan said. "They leave deep impressions."
For the Serokas, mixing symbols of Christmas and Hanukkah together on ornaments and wreaths is an outward sign of their Jewish-Christian lifestyle. The couple met eight years ago and said they knew from the very beginning that bringing together their two families, while preserving the richness of their distinct spiritual traditions, was going to be tricky.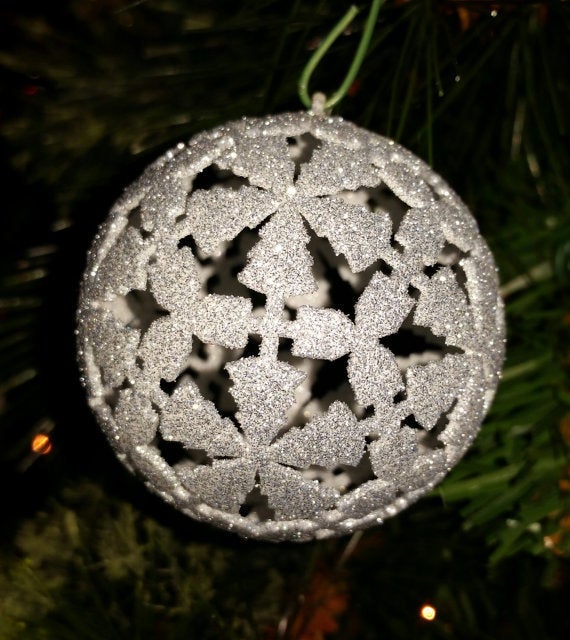 Ilissa said they didn't take the challenge lightly.
"We started reading books, watching documentaries, meeting with priests and rabbis, and showing everyone that we were really serious about it," Ilissa said. "We knew it was going to be hard to be together, but the alternative, being without one another, was much worse."
The couple was convinced that instead of becoming secular, or having one partner convert, they were going to try their hardest to be both -- to create a family that was both Catholic and Jewish. Now that they're married, they attend church and temple services together on the weekends. When they have children, Ilissa said that the they plan to teach them to find the common themes that tie Christmas and Hanukkah together, while being careful to reinforce that their holidays are distinct.
"I'm not going to start teaching them that putting Jewish stars on Christmas trees has some sort of religious significance," Ilissa said. "It's relating the fact that our family comes from different walks of life and religions. That's what makes us us."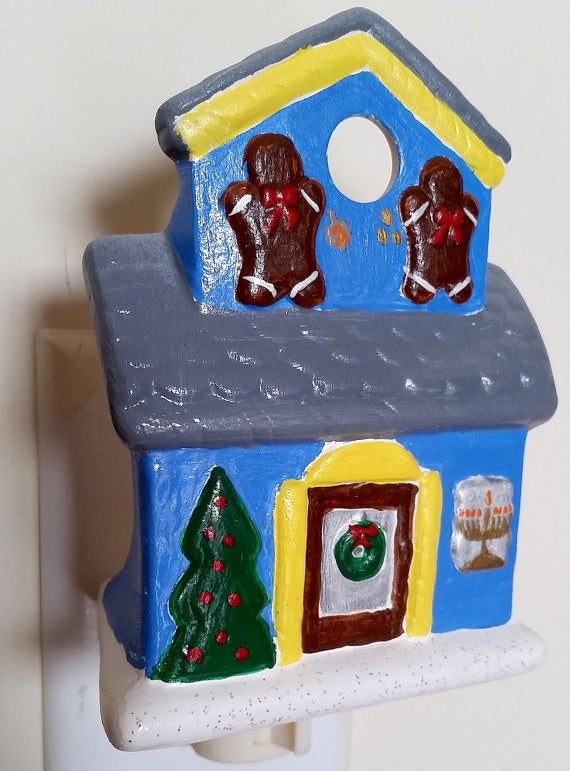 At first, it was difficult for Ilissa to have crosses displayed in the house during Christmastime -- she says that for her Jewish family, the cross is a difficult symbol to embrace. But after starting InterfaithLiving, she said her mom is painting crosses on the couple's handmade products, and her Catholic sister-in-law is making Jewish star ornaments.
"We're all so much more involved in both cultures, more understanding, and open-minded," Ilissa said. "You still have your own identity, but you also have this unifying identity that binds everyone together. It's not losing your individual faith as much as supporting our union."
While some families choose to mix the symbols of Christmas and Hanukkah, others choose to keep the holidays completely separate. When Gordan was raising her interfaith children, who are now adults, she would place red and green carnations and sprigs of evergreens as decorations around her house during the month of December. The family would set up a big Christmas tree, with lights and colorful balls. Her family's Hanukkah celebration would be smaller -- a simple menorah on a white tablecloth, placed at some distance from her tree.
Susan Katz Miller, author of Being Both: Embracing Two Religions in One Interfaith Family, told The Huffington Post that while her kids were growing up, she said she tried to make sure all eight candles of the Hanukkah menorah were lit before her family did any decorating for Christmas. She understands why families would choose to decorate hang dreidels on the tree or decorate their houses in blue and white. But she believed the best option for her family was to keep the symbols and the holidays separate, to ensure that her kids didn't confuse the two faiths.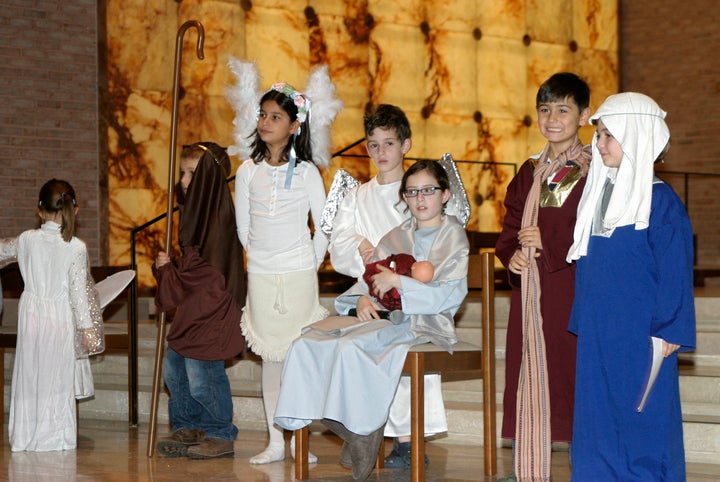 There's no need for Hanukkah to compete with Christmas, Miller said, since it is a relatively minor feast on the Jewish religious calendar.
"We had not problem with Christmas being a bigger deal, since it's one of the two most important holidays [for Christians]," Miller said. "I think a lot of people fear the competition with Christmas and fear children will be sad if they only get Hanukkah. But I don't think that's necessarily true. Hanukkah has a beauty all its own."
The most important thing for interfaith parents to remember, according to Gordan, is to sit down and have a conversation about their intention. Are the decorations meant to beautify the house? Are they there to be whimsical? Or are they there to illustrate a specific religious meaning?
"It's being clear about what you're doing and why you're doing it," Gordan said.
"Whatever choices you make for decoration, having your children join in decoration can be a rich opportunity to share the meaning of each holiday with them," she added.
How is your family celebrating the holidays? Share with us on WhatsApp!

To send us images and stories:
1. Download WhatsApp on your phone.
2. Save this number, +1 646 522 3114, in your phone's contacts.
3. Send us photos of your celebrations with a short description via WhatsApp.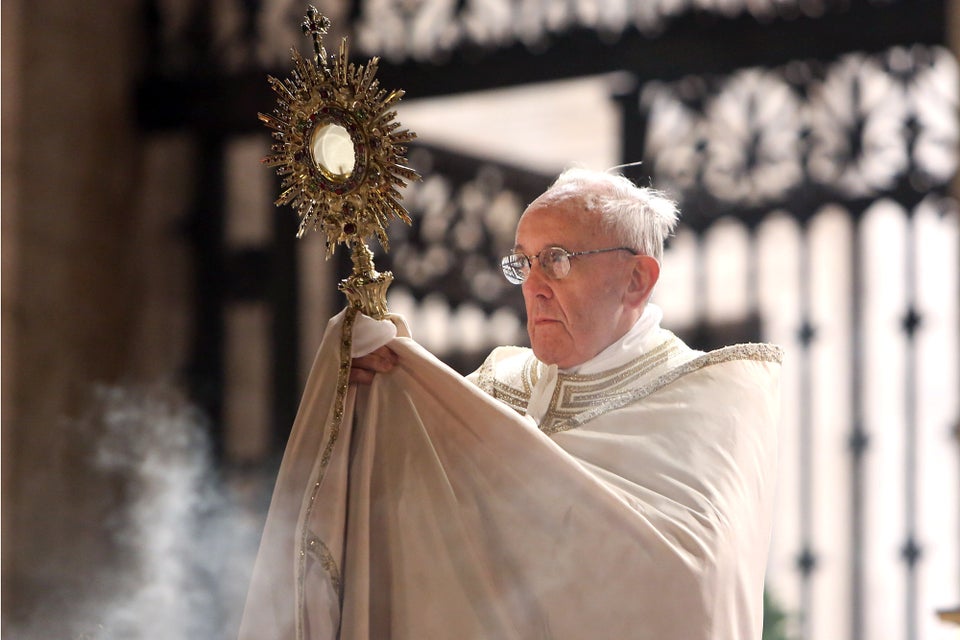 Religious Calendar 2015
Related
Popular in the Community