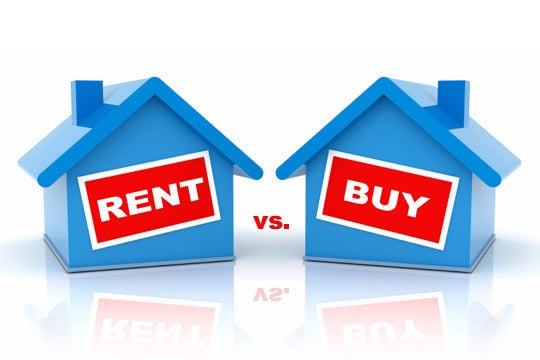 Every growing small business would need to have a commercial building at a certain point in time. But, taking this decision is never an easy one for business owners. As the decision to buy or lease commercial properties is based on finances, location, and your intended use.
If you are in this situation right now, you need to deeply consider the advantages and disadvantages before you decide to buy or lease a commercial building for your small business. Here are some of the advantages of buying a commercial building:
When you buy a property for your business, you are the landlord. This means that you would never have any issue with anyone trying to control the way things are done on the property. You can design your office the way you want it. And any free space on your property can be converted for any other purposes. You can carry out a full security system review to know how best to secure your building. You are in full control of your building.
#2. You won't pay mortgage forever
When paying a mortgage, you are sure of the number of years it would take if there are no challenges along the line. You can also consider some down payment assistance options if you need help in paying the initial fees of your building. This would make it easy for you to plan the strategy for growth that your business needs.
But when you lease a building, you would be paying rent indefinitely. As long as your business remains in that building, you have to pay monthly. And in the long run, you may pay more than what was required for you to own a building.
Obviously, buying a building for your business has its disadvantages too. One that comes easily to mind is the high cost. This alone can be a deal breaker for you. Therefore, you need to consider your options carefully.
Here are some of the advantages of leasing a commercial building for your business:
There are times that you have to move your business to a new location entirely. Leasing a building gives you this option without the feeling that you are losing something important. You are able to move your business from one place to the other without the hassles of the need to sell off the previous building.
Leasing a building would not require a lump sum of money that can affect your business capital. You would be able to pay the cost without the fear of a negative implication on your business. Also, the deposit on a leased property is refundable such that whenever you decide to move, your money is paid back.
Leasing a building for your business gives you the opportunity to choose your preferred location. When searching for a building to lease, you would have more location options that if you were buying a property. As such, you are able to get a building for your business areas that will be serve your business.
One disadvantage of this is that lease are not fixed and are based on inflation rates of your country. This can affect your decision to renew or not to renew your payment which ultimately will affect your business.
Based on the comparisons above, you need to decide if you'll prefer to buy or lease a building for your business. The final decision is yours to take.
Related
Popular in the Community