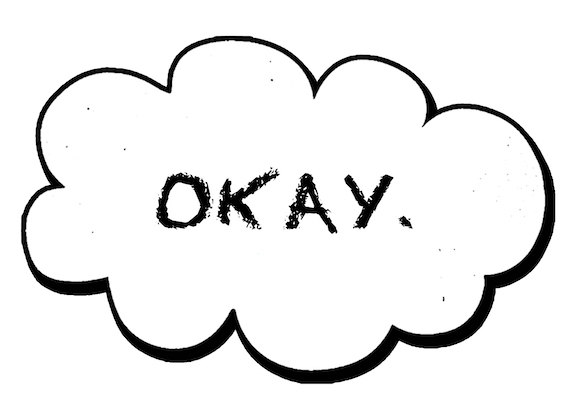 "Do they make pencils in Pennsylvania?"
Once you hear it, this question from the mouth of a 6-year-old makes perfect sense. Yet it is a question almost no adult would think to ask.
The English language is multifaceted and complex, sometimes delightfully so, sometimes confusingly so. To make sense of it, we rely on contextual information and our understanding of the speaker's intentions. As adults, we do this so intuitively, unconsciously and seamlessly that it would not occur to us to ask if pencils are indeed made in Pennsylvania.
But, as young children do the day-to-day hard work of matching meaning to language, not only do they have fewer life experiences to draw on, the way they experience the world is markedly different from that of an adult. To give just one example, because of the way the brain develops, the young toddler brain cannot understand past and future. But the adult brain cannot NOT understand past and future.
Another important difference: abstract vs. literal thought.
Try sometime to interpret a conversation literally. You'll find that it is hard (your language skills are just that good). But also you'll see how the words adults say -- even as we think we are being perfectly clear -- can be so easily misinterpreted.
Now, add words with multiple meanings into the mix and things can get even more complicated. For example, is cool describing temperature or demeanor? Is it an affirmation or positive judgment?
And then there's this word, the one that parents use all the time and the one that can mean any number of things -- Okay.
"Okay" is so multipurpose that it can be used to express enthusiasm (Okay! Let's go!) AND disappointment (I'm feeling okay, I guess...). It can be an expression of agreement (yes, it's okay), judgment (okay that's enough) or approval (okay by me). While adults can easily sort out the intended meaning of an "okay," we cannot expect the same from a literal thinker who is still coming to understand the variables of context and intent. So when mom or dad says, "It's time to go to bed, okay?"
... is the parent asking the child to agree with her proposal?
... making a judgment about the child's behavior or product?
... asking the child to give her permission?
Many parents don't ask their child for permission to set a bedtime. Yet many parents will tag an "okay" onto the end of a statement or non-negotiable request. It's common to use "okay" in order to make a request sound more polite or to stand-in for "Do you understand?" But to the child -- a concrete thinker unfamiliar with these blips in the English language -- "okay" can sound very much like a question to which the child has the option of saying "yes" or "no."
Asking for agreement is appropriate when the child has a real choice and when you are modeling manners, but when you are not offering a choice, ask yourself: Is it really okay to use okay?