Whether you've tested positive for the virus or just suspect you have it, experts say it's likely safe to continue nursing your child — as long as you take the proper safety precautions and feel physically well enough to do so.
"It is highly likely that the infant has already been exposed to the virus by the time the diagnosis is made in the mother," Dr. Robert M. Lawrence, a clinical professor of pediatrics at The University of Florida who's on the Academy of Breastfeeding Medicine's board of directors, told HuffPost. "No reason to stop."
"Breast milk will continue to provide optimal nutrition and a variety of immunologic factors — not just antibodies, as it may be early for them to have formed against COVID-19 — which could be beneficial to the infant at the time of exposure and early on in infection," Lawrence said.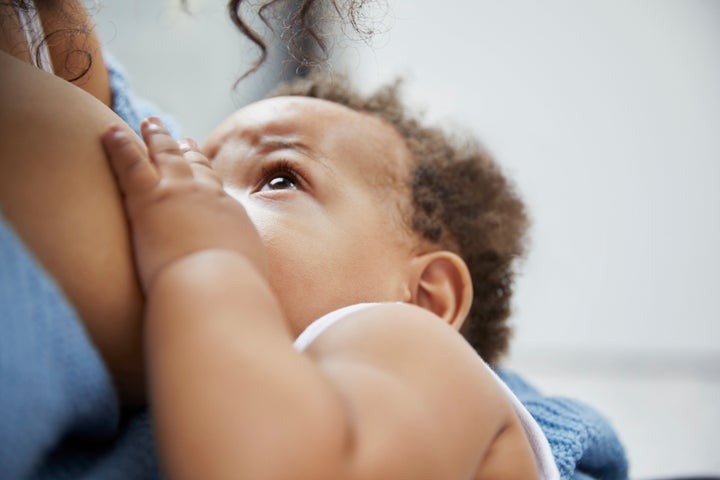 Another option for nursing mothers is to use a breast pump to express milk and have a person who is not sick bottle-feed the baby. But again, it's important to make sure all equipment is properly cleaned after each use, as the virus may be spread — albeit less commonly — via contaminated surfaces.
For parents feeding their babies with donor breast milk, it's safe to continue doing so during the outbreak, Lawrence said, as the milk bank should already be doing additional health screenings before donation.
"They should be handling containers shipped in from mothers to inactivate any virus that conceivably could be on the surface of donor milk containers," Lawrence said. "Pasteurization of the milk — which they do for all donated milk — will inactivate any virus which conceivably could have contaminated the donated milk."
A HuffPost Guide To Coronavirus
Experts are still learning about the novel coronavirus. The information in this story is what was known or available as of press time, but it's possible guidance around COVID-19 could change as scientists discover more about the virus. Please check the Centers for Disease Control and Prevention for the most updated recommendations.