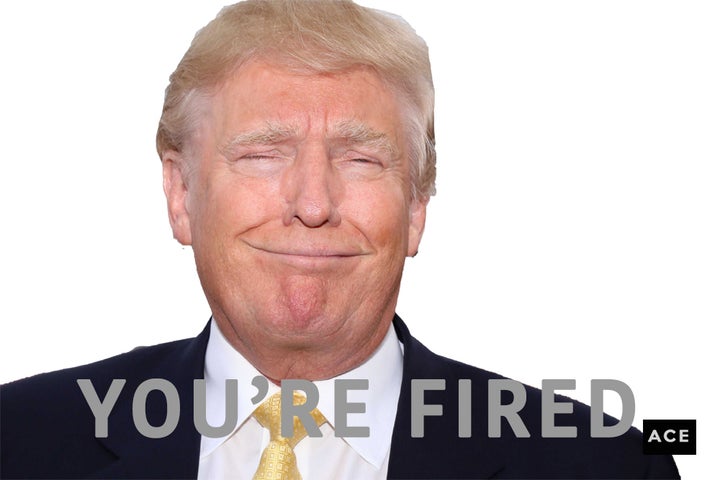 Heather Gorawski says she never lied about her nationality when she visited Nicaragua recently. But she didn't go out of her way to reveal she was American, either.
"When I struck up a conversation with a local, I would use a Canadian reference," she says. Later, though, the truth would come out: Gorawski is from New Hampshire.
And that's when Donald Trump comments would start: The president is a liar, a racist, and a con-man. And what's with you Americans, anyway? How could you elect someone like that?
"I was never met with hate or anger," says Gorawski, who works for an organic cosmetics company in Keene, N.H. "Just a distaste for our elected choice."
She's afraid the disapproval could suddenly boil over into danger -- a worry that is shared by many Americans with plans to travel abroad, regardless of their political affiliation. It's a legitimate concern, particularly now, as many question whether Trump can last an entire term. Has America's commander-in-chief already burned too many bridges abroad, they wonder, and how will that affect travelers?
"President Trump has created a complex perception of American and anti-American sentiment," says Carlos Portillo, a regional intelligence officer in Latin America for Pinkerton's Global Risk Group. "In terms of security, this can certainly affect American travelers, mainly the ones traveling to countries that have an opposite approach to Mr. Trump's declarations, policies, and positions."
While the politics may be complicated, the issue really comes down to a simple question: Is it safe to leave the country in the Trump era? For now, at least, if you're going to one of the usual tourism destinations, the answer is a qualified yes. But it can't hurt to take a few extra precautions.
Experts say several destinations may have become a little more dangerous, now that Trump is in power. For example, some Middle East countries are more prone to targeting certain American travelers based on religious issues, according to Portillo. In Latin America, Venezuela can be a dangerous country to travel to for American travelers thanks to the political situation and rising anti-American sentiment.
The U.S. State Department maintains a list of travel warnings. Since the inauguration, the government has issued alerts for El Salvador, Honduras, Iraq, Libya and North Korea. None of them directly mention the change in administration as a possible cause of concern.
There's a practical reason for that, says Christopher Fettweis, an associate professor of political science at Tulane University.
"Rarely do locals hold tourists responsible for the actions of their government," he says. "There have been times in the past where Americans were targeted for their ransom value -- such as in Colombia in the 1990s -- or by terrorists. But to say this is uncommon would be an understatement."
That's good to know if you're planning a vacation off the beaten path. But what about the usual places that Americans visit? Is there any evidence that a controversial president has also created problems for tourists?
Scott Hume, the director of security operations for Global Rescue, a provider of medical, security, evacuation and travel risk management services, says there's no indication that Americans are in any greater danger now than before the change in administration.
"There have been a series of protests against the Trump administration policies around the world, particularly in Europe, and some have taken place at U.S. Embassies and US Consulates," he says. "But these have largely remained peaceful."
Hume says there's simmering opposition to certain Trump administration policies around the world, but as of now, no evidence exists that Americans are specifically being targeted any more so than before Trump's inauguration. That hasn't stopped travelers from worrying. In a recent poll of its own members, Global Rescue found people worried the most about security in Europe, followed by Africa and the Middle East.
There's a perception, sometimes correct, that American travelers are seen as ambassadors of U.S. foreign policy, says Laura Mandala, the CEO of a research firm that specializes in tracking travel sentiment. Confrontations are likeliest to result from the president's early executive orders, which some have referred to as a travel ban.
"Will U.S. travelers be subject to retaliatory gestures of foreigners who are disgruntled by the ban or who may have been affected by it?" she asks. "We don't know, and that is enough to keep some travelers from venturing abroad."
And what's the view from the ground? Adryenn Ashley, an online entrepreneur, was at a conference in Lisbon during the presidential election and recalls the "sheer shock" of the people she met. "Everyone I spoke to asked me how I felt," she says. Although she never felt as if she was in any danger, she quickly adapted.
"Whenever someone asked me what I thought about Trump, I would say, 'It's an interesting time, for sure,'" she says. "And then, 'What do you think?'"
That's a common thread in the many interviews with travelers like her who have visited Europe, Canada and Mexico since the inauguration. There's shock, curiosity, but nothing more -- at least not yet.
But Nicole Filiatrault, a doctor from West Palm Beach, Fla., isn't waiting for the "yet" to happen. She recalls traveling abroad after 9/11, during the early days of the George W. Bush presidency. Anti-American sentiment was running high. In Canada, she says she was treated rudely and cut off in traffic because of the American license plate. Then, when she crossed the border to Mexico a few months later, a border guard issued a stern warning: "I was told that Americans were not liked and to be careful and it could get very dangerous."
She's rethinking her plans to travel abroad now. "I'm scared," she says.
If you're planning to go abroad, you can take a few common-sense precautions. Cori Dossett, a conference planner based in Dallas, is visiting Russia in May, and she's made detailed evacuation plans just in case things take a turn for the worse. "I check the State Department website for accurate reports, warnings, registries and general information," she says.
Experts also recommend signing up for the State's Smart Traveler Enrollment Program (STEP), a service that allows U.S. citizens traveling abroad to register their location with the nearest U.S. embassy or consulate.
And now, more than ever, try not to stand out. Wear darker colors and avoid T-shirts with logos, particularly those with flags or political statements. "Also take care with how you present yourself," adds Michael Montgomery, a former American diplomat who now runs a Huntington Woods, Mich.- based company that consults with nonprofit organizations.
"And if you own a 'Make America Great Again' baseball cap," he adds, "Definitely leave that at home."