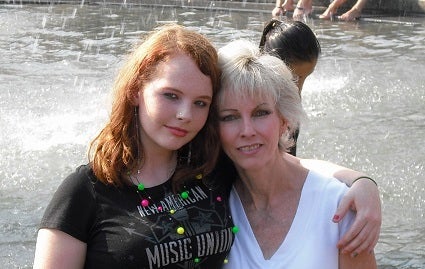 Do you have a photograph that calls up a memory so perfectly it takes your breath away? I do. It's this one, from the summer of 2009. That's me, on the right -- standing next to my daughter, Katie, in the fountain at Washington Square Park in Manhattan.
Washington Square Park is on the New York University campus, and we'd just been on a tour of NYU. That's when Katie posed me a question I'll never forget: "Is it okay to dream about going to school here?" It wasn't, "Can I go to school here?" It was, "Is this okay to dream about?"
Oh, honey. But of course. As a writer and a radio talk show host, I'm in the business of encouraging people to go after their dreams. I wasn't about to tell my own dream come true -- Katie! -- to start watering hers down.
That's what you see on my face: happiness. I was in my favorite city in the world, standing next to my favorite person in the world, looking at my other favorite person in the world (her dad and my husband, taking the photo) and all was right with the world.
I never thought I'd love a photograph as much as I love this one. It's on my web site, and it's the background on the computer I'm working on now.
But it was taken more than seven years ago.
When productivity expert Laura Vanderkam remarked that the photos on her site were so old "they bordered on fraud," I knew it was time to do something. That's when I looked into the possibility of having my portraits taken by Elena Kannenberg. She's well-known in the Fargo area. A quick glance at her site was all it took to get my hopes up.
I called her. We talked. For an hour! She wanted to know what my favorite color is, how I'd describe my style, what dress I'd wear if suddenly asked to walk a red carpet. I found myself telling her things I haven't told my own mother, and that's when I learned her mother had died two years earlier -- and she, as a photographer, didn't have a beautiful portrait of the two of them to pass down to her own children. She'd dedicated the following five years to honoring her mother's memory in part by doing more mother-daughter portraits.
Of course I jumped at the chance to have Katie in on the shoot. I couldn't imagine a day more fun than this promised to be. We'd have our hair and makeup done by a professional, get our photographs taken in a studio straight out of a magazine spread, and have Dad pop in toward the end to be included in a photo or two himself before squiring his girls around town to celebrate.
There was only one problem. I was old.
"Not old," Elena corrected me -- during a ninety-minute in-person consultation about a week after our phone call. "Mature." That's quickly becoming her focus, she says, because I'm hardly alone in my aversion to the camera. To the contrary!
Could Elena work her magic on me? I didn't know. But the person who took the photo of Katie and me in Washington Square Park did. Darrell reassured me the look I was giving him in that photograph is the same look I give him all the time. He knew Elena could find it, and he promised I'd love the result.
So we booked the session. I started shopping for the form-fitting clothes Elena wanted me to wear and tried to get my head around being a model for a day. We holed up at the Hilton in Fargo the night before the session so we could get plenty of sleep. Darrell kissed Katie and me goodbye the next morning and found a coffee shop. The pampering began, complete with false eyelashes. Soon I was looking into the lens and trying not to panic at the "click, click, click."
But you know what? It wasn't difficult. It was fun! That's what a pro Elena is. I was relaxed, feisty even. Before long it wasn't the camera lens I saw. It was Darrell, telling me he wished he could freeze the expression my face when I look at him or Katie -- soft, serene, and happy. I knew Elena was capturing that look. When she'd pull away with excitement to show Darrell -- who was back by now -- a particularly great shot, it inspired more of the same.
Do you remember that scene in the movie Somewhere in Time, when Elise McKenna is getting her photograph taken and she catches a glimpse of Richard Collier? The photographer captured the moment perfectly.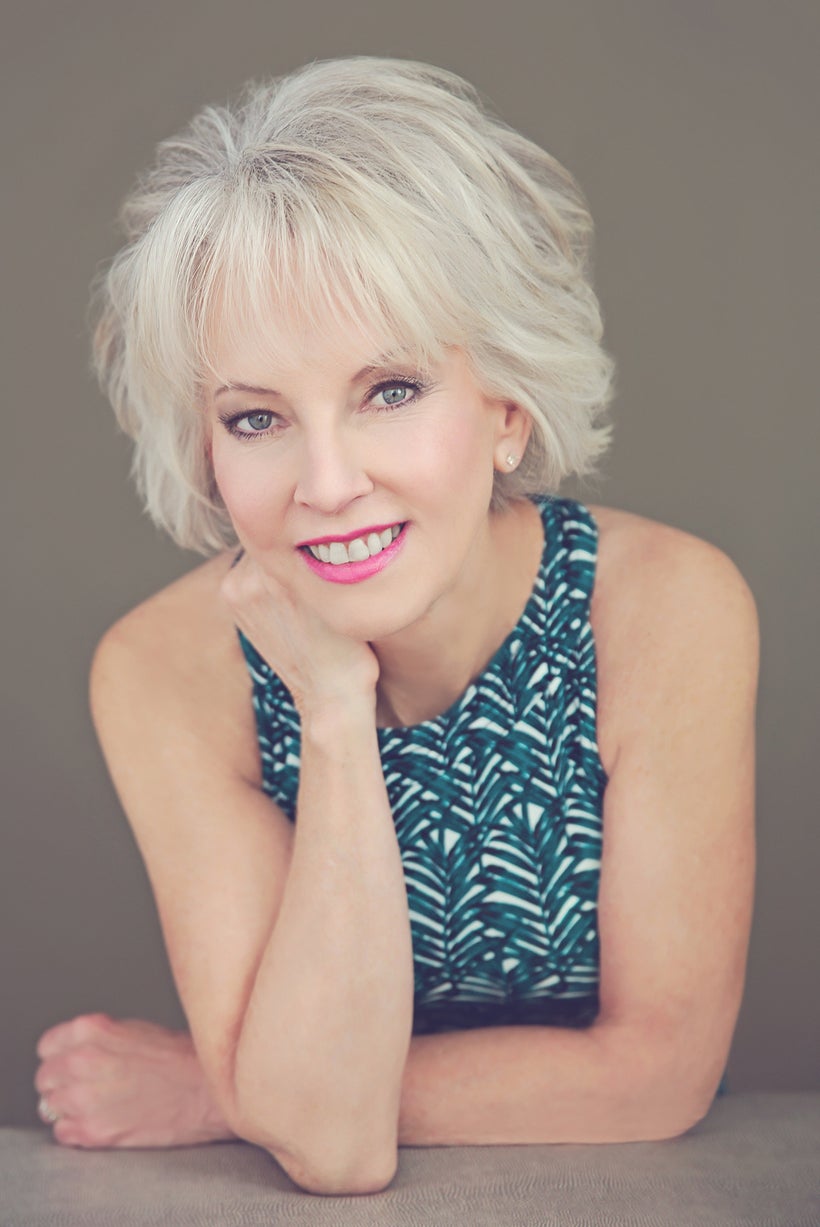 REAL LIFE. REAL NEWS. REAL VOICES.
Help us tell more of the stories that matter from voices that too often remain unheard.
This post was published on the now-closed HuffPost Contributor platform. Contributors control their own work and posted freely to our site. If you need to flag this entry as abusive,
send us an email
.