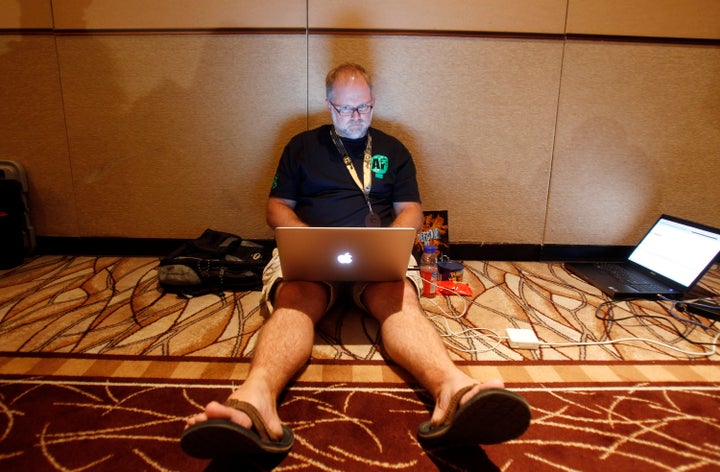 Investigate. Verify. Publish.
Journalism used to seem so much simpler.
As a graduate student at the University of Missouri in the mid-1970s, I memorized the somewhat lofty language of the Hutchins Commission, which in 1947 urged American journalists to "provide a truthful, comprehensive and intelligent account of the day's events in a context which gives them meaning."
As recently as 2001, I drew solace from Bill Kovach's and Tom Rosenstiel's well-respected "Elements of Journalism," with its earnest evocation of the profession's enduring virtues.
"In the end," they wrote, "the discipline of verification is what separates journalism from entertainment, propaganda, fiction, or art.... Journalism alone is focused first on getting what happened down right."
So how did such words of inspiration get morphed into "tweet it now: fast, furious and first?"
Last week, following a string of tasteless, careless or just plain erroneous tweets by reporters and columnists, I suggested that news organizations need to establish clear ethics policies for Twitter.
Since then I've been thinking about whether the journalism profession should consider something else: attacking the speed at which rumors spread by taking these rumors apart in special news sections and teasing out what's true and false. Sort of a consumer's guide to the birth and spread of falsehood.
If you had asked me a few years ago, I'm sure I'd have told you that this was a bad idea. During the 2008 presidential campaign, for example, I got really angry one day after reading a piece on the front page of washingtonpost.com that looked at the persistent rumor that Barack Obama was a Muslim.
"The rumors about Obama have been echoed on Internet message boards and chain e-mails," The Post noted, elaborating on many of them along the way.
At the time, I thought the paper had gone off the rails. By talking at length about something so untrue, I figured The Post would simply spread the misconceptions and smears it was repeating.
Today, as I watch reporters run wild in the Twittersphere, as happened recently when word spread fast of the alleged tax problems of South Carolina's governor, I'm changing my mind.
Just maybe, instead of ignoring rumors -- or, worse yet, passing them on as news -- news organizations should consciously and consistently address them. Maybe they should set up special sections on their web sites or news pages that explore where the most persistent rumors come from, who is spreading them, and whether or not there's any truth to them.
Readers, I suspect, would lap this up. And the new "rumor mill" sections could prove a 21st century sort of verification, designed not to titillate but to investigate, teasing out the truth and knocking down the rest.
It's a kind of deconstructed and annotated gossip that's not all that different from a couple of well-established political websites. One is FactCheck.org, published by the Annenberg Public Policy Center, "a nonpartisan, nonprofit 'consumer advocate' for voters that aims to reduce the level of deception and confusion in U.S. politics." The other is the Tampa Bay Times' PolitiFact.com, which among other things measures the level of truth and falsehood in political ads.
Maybe respected news organizations should follow their lead -- tearing into the gossip and rumor that cascades across their computer screens from all corners of our culture rather than merely discarding it in the trash icon. Maybe.
It would be a step up, at least, from simply resending or reposting someone else's tweets and hoping they prove true.
But I gotta go. Hot news coming in on my Boston Celtics stream.
#Celtics ... Bg trade in wrks. Kobe & LeBron cld head to Bstn 4 top drft choices, inside sources say. 3-team trade. More TK.
Support HuffPost
The Stakes Have Never Been Higher
Related
Popular in the Community