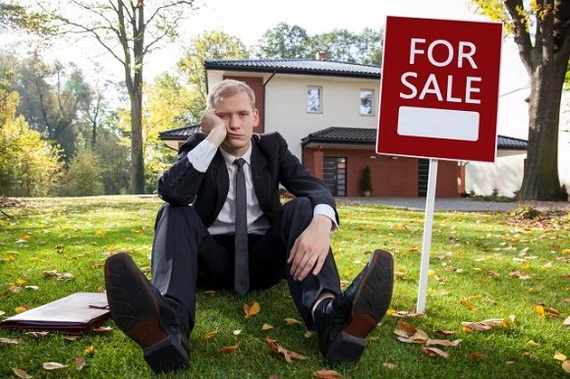 There was a time in the not so distant past when the only way to book a flight or vacation was to call a travel agent. Now, thanks to the internet, you have access to all the same tools and resources that they do. Unless you are planning an elaborate trip, it's faster and easier to just do it yourself. Many times it is even cheaper.
Selling your home is another example of how times have changed. In the past no one would even consider trying to sell their home without the expertise of a real estate agent. Most of us thought real estate agents were the only ones who possessed all the knowledge, data, and secrets of how to professionally sell a home. When records were kept locally on paper, that may have been the case.
Today, it's a different story.
Your laptop and hand held device now contain all the same secrets. Could it be that it's time to retreat from the traditional route and retire the real estate agent?
Homeowners with their house on the market have three goals:
1. They want to sell their home as fast as possible.
2. They want to walk away with as much money as possible.
3. They want to close with the least amount of stress as possible.
It may seem obvious, but there is a delicate balance between each of these motivating factors. Personal priorities will determine the correct balance and what a successful sale looks like for each homeowner.
The good news is that today's online resources can give you more control than ever before to achieve these objectives, with or without the help of a real estate agent.
If this isn't your first home sale, you already know what lies ahead. That is of course, if you go the traditional route and use a real estate agent or even attempt a traditional "For Sale By Owner." You've been through the steps it takes to "stage" your home to make it more appealing to the average buyer.
Let's not forget the dreaded "Open Houses" with multitudes or no one walking through your home. Meanwhile you need to be absent for the day.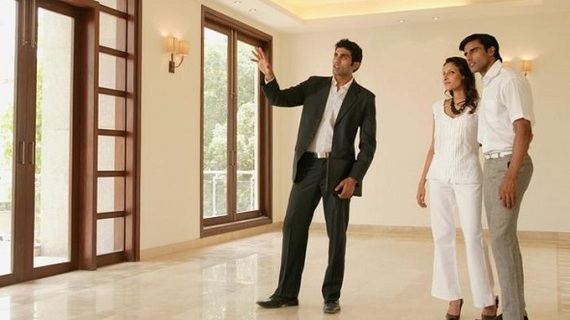 Then there's picture taking, the spur of the moment showings (always at dinnertime), and all the other trappings, de-cluttering, and time spent maintaining a near perfect home during the selling phase. Now it's all coming back. Pay attention first time sellers.
This might be called the "Hurry up and wait" phase.
After all the preparation frenzy, you are at the mercy of someone coming to view your home. With or without a real estate agent, this part is stressful and it can take months before you receive an offer.
Unlimited Online Resources at Your Fingertips
Isn't this the price to pay for having an expert determine your home's value and walk you through the process? Possibly, but the truth is you have access to all the data you need to find the optimum price, and you don't have to rely on someone else to do this work. It's at your fingertips.
Familiar websites like Trulia, Zillow, and Realtor.com all provide deep data on recent sales in your area. You can look at what homes are currently for sale and their list price. You can learn what has already sold in the last 3-6 months and at what price range. All this information offers insight about how to settle on your own list price.
Zillow provides valuable information plus the ability to list your home for free and without a real estate agent. It even allows you to put your home on their site without officially listing it, called "Make Me an Offer." This is a huge advantage for those who want to eliminate the agent.
Trulia also allows sellers to list their home on their site for free. It supplies the pertinent data you want when deciding upon a reasonable list price.
Realtor.com gives you useful tools and data, but you can only list your home on their site if you hire a Realtor.
Using a website to list your home minus the real estate agent should put more money in your pocket at the end of the transaction. Real estate agent fees for listing a home are typically around 6%. This may be the path for some, if you don't mind the unknown time period and the effort of staging and showing your home.
OfferPad is a site that affords you even more options and the ability to take full control. Using this platform, sellers can eliminate the time, home improvement costs and anxiety associated with the traditional listing process. This site advertises a service that provides a competitive offer to buy your home within 24 hours and the ability to close on the day of your choosing. Pick 5 days or 60 or anything in between.
OfferPad is an option if you want to sell your home quickly and efficiently. You pay the same 6% you normally would pay to a real estate agent, plus an additional 3% for the service. If you go this route, there are no Open Houses, no showings, no staging, no real estate agents, and no waiting.
What are Your Priorities?
So, is it time to retire the real estate agent?
Only you can make that call. It depends on your priorities: your time frame to sell, your non-negotiable bottom line, your tolerance for stress, and where you fall on the control-freak chart.
The good news is you have multiple options when it comes time to sell your home. Now it's possible to take control of part, or all, of the sale process from start to finish.
Popular in the Community