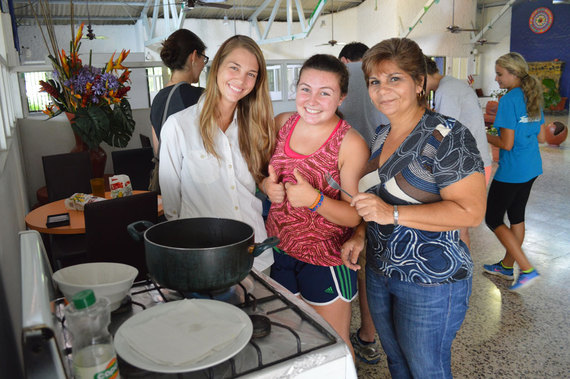 One of the most exciting sectors of the travel market is volunteer travel. These programs come in various forms and flavors and use names like Volunteer Abroad, Service Learning, Volunteer Travel, Voluntourism, Experiential Learning, and so on. The majority are pay-to-volunteer programs and the market is an interesting one. Many people are naturally averse to paying money only to donate their time, and not everyone is willing to take on the financial burden required for these types of endeavors. However, it's important to understand the purpose of these programs and highlight how the programs are organized and what they do for society and the volunteers alike.
Who Are These Organizations?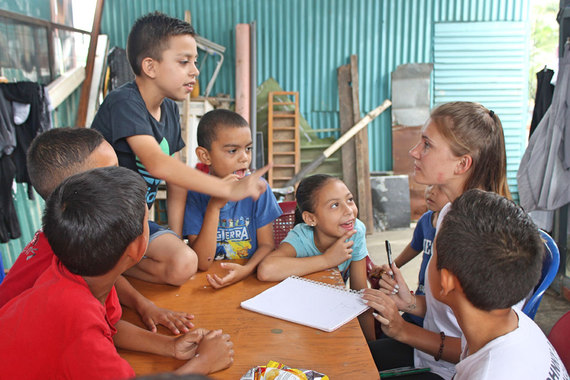 Volunteer travel organizations may be either nonprofit or for-profit enterprises. It's important to note that for-profits are not necessarily more expensive than nonprofits. In fact, the opposite is frequently true. It's definitely worthwhile to research the various organizations, but don't be confused by any particular organization's tax status. There are many well-run, altruistic companies both nonprofit and for-profit. The most important thing is that you find a well-rated organization that charges a fair price, delivers great service, and helps create positive impact.
Volunteer travel programs are available through placement organizations, project management organizations, and the volunteer projects themselves. Most placement organizations are international travel companies specializing in selling volunteer travel programs. These companies may specialize in working with individuals, groups, universities, teens, and people over 50, or all of the above. They are generally smaller organizations with 5 to 50 employees and are focused on marketing, sales, and pre-departure support. Placement organizations are normally located in your home country such as the U.S., Canada, UK, but not in the developing countries you're looking to visit. Meanwhile, project management organizations are in fact based in the destination country you're planning to travel to. The project management organizations actually run your program, organize your volunteer project, provide housing and food care for you, and provide all in-country support. The actual volunteer project itself is usually a social project or foundation where you show up every day and do your volunteer service. These organizations rally around a common cause or provide a service to alleviate issues such as abandoned children, poverty, women's rights, conservation, construction, or even animal care.
Arguably, the project management organizations have the greatest impact. This is because they are a very important bridge to bringing the local project together with the international volunteer. These organizations also employ teams of people, they purchase supplies and services directly from other local businesses and work with local families, hostels, and apartments to provide accommodations. The overall economic impact in the developing countries, where the project management organizations are located, cannot be underestimated.
So, the placement organization sells the program, the project management organization leads and manages the program, and the project is where you actually do your volunteering. It can get a little confusing, so it's good to understand these definitions.

Why Does Volunteering Cost Money?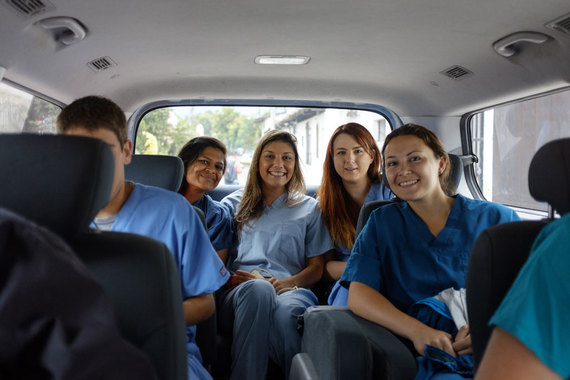 Volunteering abroad costs money because when people come to volunteer, expenses are incurred. Volunteers need food, housing, and airport pick-up, among other things. Volunteers also need local staff to provide program orientation, safety management, language skills, and overall leadership and structure of the work to be done. Some people believe that you should only volunteer for free. However, technically, it's impossible to volunteer for free. Somebody has to pay for your living expenses. If you aren't paying, then the organization that you are volunteering with must pay those expenses. Most social projects in developing countries are not organized to provide these kinds of services, so they work hand-in-hand with the project management organization.
Nonprofits raise funding (income) through donations, grants, and program fees. For-profits earn income through program fees only. Nonprofits are required to make their books public, showing how their money is used. Most for-profits are happy to provide a detailed breakdown of program fees showing you how your money is used. Remember, there are well-run nonprofits whose missions are clearly-stated and does great jobs. There are also poorly-run nonprofits and even fraudulently-run nonprofits. Some for-profits are organized to distribute profits to shareholders, but there are many other for-profits that are organized with a clear social mission. These "for-profits doing good" are hybrid organizations that meld for-profit and nonprofit business models together. These "social enterprises," as they're called, channel a significant portion of their income into charitable activities, while also working to provide great services and value to the volunteers.
As you research volunteer abroad programs, just keep in mind that the idea of "nonprofit = good" and "for-profit = bad" greatly oversimplifies the nature of each type of organization.
Why Do People Volunteer Abroad?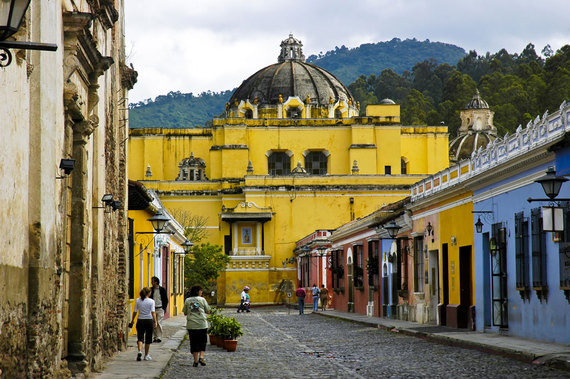 People volunteer abroad to help improve the world. International volunteers come to do their part to improve the lives of those who are less fortunate. Another reason people volunteer is to gain first-hand experience of how people live in other countries. Instead of holing up in a luxury resort, you can work side-by-side with local people and learn what life is really like in a different part of the world. A volunteer abroad experience can be worth more than any all-inclusive vacation you could dream of, and for many people, it's a life changing experience!
It's true that some people sign-on to volunteer abroad, but they're actually looking for something more like a vacation. While most volunteer abroad programs already include accommodations, food, and project management, there are pay-to-volunteer organizations who specialize in offering programs and services that help you plan an entire volunteer vacation, where you can organize trips and excursions. In these types of programs, you volunteer for part of your time and then travel around and see more of the country afterward.

So, Is It Worth It to Pay to Volunteer?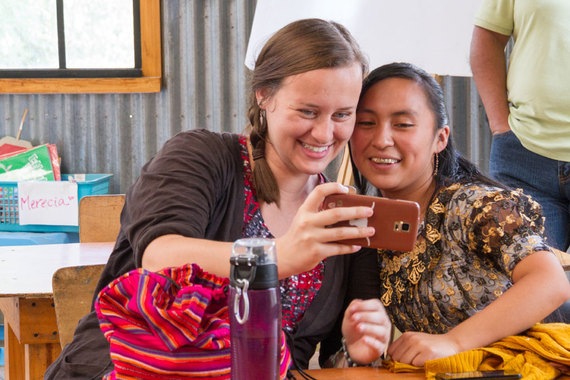 For most people, the answer is a resounding yes. Volunteer abroad programs can be incredibly fulfilling. That said before you decide if a pay-to-volunteer opportunity is right for you, consider what people are saying about their personal experiences. Read as much as you can about the volunteer travel options that you're considering. It's also important to reflect on the personal benefits of volunteering, your motivations for doing so, and weigh these with the financial cost of the program.
If you decide to go, no doubt you'll meet like-minded people; you'll become part of an entire community; you'll experience something you wouldn't otherwise be exposed to; and you'll feel confident knowing you did something good for the world. All of these experiences are things money just can't buy--they're priceless and really do offer almost immeasurable value.
Support HuffPost
A No-B.S. Guide To Life
Related
Popular in the Community