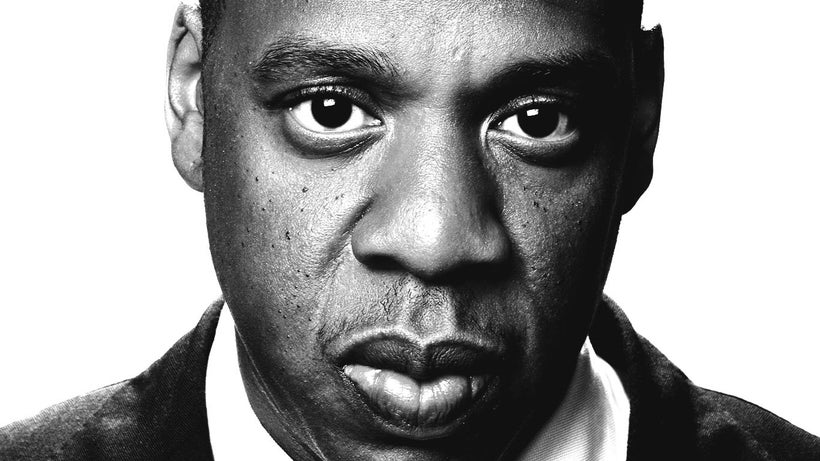 On Friday, June 30, Shawn Corey Carter, better known as JAY-Z, dropped his 13th studio album. Titled 4:44, it shares the same name as the fifth track, which he allegedly woke up and wrote at 4:44 a.m. one morning. Calling it "the crux of the album", JAY-Z told iHeart Radio in an interview, "It's the title track because it's such a powerful song, and I just believe one of the best songs I've ever written."
Being the strategic business man he is despite what he raps ("I'm not a businessman, I'm a business, man"), the album was only released to Tidal users. Apparently, you can take the man from the street hustle, but you can't take the street hustle out of the man. Luckily, iHeart Radio played Young Hova's latest work on its station The Beat until midnight July 1, which could be heard in between top 40 hits.
The sound is a complete 360 from 2013's Magna Carter...Holy Grail- here's why.
It's more chill.
The instrumentals are more reminiscent of lounge music than a hard hitting rap album. Picture the ambiance of this album to include all white furniture, dimmed lights, champagne flutes and surprisingly audible conversation. If fans are expecting rowdy lyrics, party going beats and potential gym anthems like the previous "F*ckwithmeyouknowigotit" with Rick Ross, "Tom Ford" or "Holy Grail" with Justin Timberlake, they may be slightly disappointed.
But that doesn't mean the album lacks substance - on the contrary, where the beats lack in high energy, the lyrics compensate with intellect and provocative thinking. For instance, "The Story of OJ", a powerful single about black culture and fiscal responsibility, has soft piano instrumentals and vocals from Nina Simone's "Four Women". "Moonlight" features a softer version of the Fugees' 1995 single "Fu-Gee-La", and is another nod to black culture and its progression, according to JAY-Z's interview with iHeart Radio.
4:44 proves you don't need to shout to be heard.
It's shorter.
4:44 is about 35 minutes long while Magna Carter...Holy Grail is 58:55. 4:44 has ten songs, while Magna Carter...Holy Grail has 16, but 17 if you consider bonus track "Open Letter".
4:44 is about quality, not quantity.
It's (mostly) all JAY-Z.
Aside from daughter Blue Ivy in "Legacy" starting off with "Daddy, what's a will?", Damian Marley in "Bam", Frank Ocean in "Caught Their Eyes", and a brief clip of his mother in "Smile", JAY-Z takes the lead more on this album. The guest vocals are less heard on this piece, unlike Ross's unmistakable grunt and Timberlake's signature pipes on Magna Carter.
4:44 can be considered a diary of sorts, with JAY-Z talking to himself, or a one way phone call. Better yet, it's best reminiscent of JAY-Z during confession, opening himself and his emotions where he can be free of judgement and scrutiny.
It's more mature.
No longer boasting about how great a rapper he is, or pimps spending money, JAY-Z takes a step back from the limelight, reminiscing about his life and taking a more modest, human approach. "4:44" is perhaps the most humbling track on the album, with seemingly hundreds of "I apologize" and lyrics such as "What good is a ménage à trois when you have a soulmate?" Appearing like an apology to wife Beyoncé of his supposed infidelity, confessional lyrics like "You matured faster than me, I wasn't ready" and "I didn't deserve it" may confirm this theory. The soulful vocals of "I'm never going to treat you like I should" by Hannah Williams are heard in the chorus.
"Kill JAY-Z" is not only about "killing off the ego", but contains a subtle, brief dig at Kanye West. "You dropped outta school, you lost your principles", JAY raps. Also mentioned is him shooting his own brother as well as almost losing Beyoncé. "Smile", a touching tribute to his past and even a shout-out to his mother's closeted sexual origin ("Mama had four kids, she's a lesbian/Had to pretend so long she's a thespian") discusses turning painful experiences to positivity.
JAY-Z proves that at 47 years old and as an artist, you never stop evolving. But has he capitalized too much on the success of his wife's Lemonade, an album that exposes infidelity and a not so perfect marriage? Or is the album more accurately an ode to support black businesses, standing up as a minority, and gaining power through wise financial choices? Maybe 4:44 is a tale of turning negativity into something positive, or profit. Perhaps it's all three notions. One thing is for certain: JAY-Z has in fact proven that it's never too late to reinvent yourself. And he has, in a more mature, mindful and humble way.
At the expense of those who don't have Tidal or Sprint, of course.
Calling all HuffPost superfans!
Sign up for membership to become a founding member and help shape HuffPost's next chapter
This post was published on the now-closed HuffPost Contributor platform. Contributors control their own work and posted freely to our site. If you need to flag this entry as abusive,
send us an email
.