There was never any doubt this change in Kim's appearance was influenced by Kanye, but it's slightly alarming to learn that the rapper actually struck a deal with his girlfriend, offering to give her a full clothing makeover if she got rid of everything else.
It's not that Kim didn't need a makeover, but it's problematic to hear her say "I'm literally crying," as Kanye goes through her clothes deciding what needs to go in the donation pile. The 35-year-old rapper clearly cares what people think of him and his girlfriend. While she's being fitted by his stylist, Kanye tells her, "I like that top, it's like 'Yo, I'm getting on best dressed lists now. I'm stepping all into this territory.'"
There's a odd moment during the fitting session where Kim asks Kanye if her breasts would look better pushed up and he tells her, "No, because I like natural looking. Because I grew up on '80s magazines... You look amazing."
From the moment they became 'Kimye' in April, there was buzz that their romance was nothing more than a publicity stunt. Though the couple hasn't shied away from sharing their personal life, it has also become apparent that they really are in love. But love isn't everything, and though Kanye seems to adore Kim, he also appears to be controlling her. Making your partner change his or her personal style is huge red flag, and the warning signs don't stop there.
There are few people who wouldn't want a song written about them by a Grammy-winning rapper -- unless that song was called "Perfect Bitch." Earlier this month, Kanye debuted some new tracks at a New York City club, including his ode to Kim, which describes his search for the perfect woman and how "he has now found the 'perfect bitch,'" explained a source, who added that the song also contained a number of descriptions that reference Kardashian's famous curves. Kanye later tweeted and then deleted, "I wrote the song Perfect Bitch about Kim."
Kanye also reportedly got a little Twitter-happy this week when he allegedly tweeted, "I just f**ked Kim so hard," and then instantly deleted it. It's not certain that West actually tweeted that TMI moment as the screenshot that Buzzfeed posted could have easily been Photoshopped. If it's real, that's about as disrespectful as you can get, but then again Kim is the master of branding and publicity so an instantly deleted tweet to get people talking could have very well been her idea.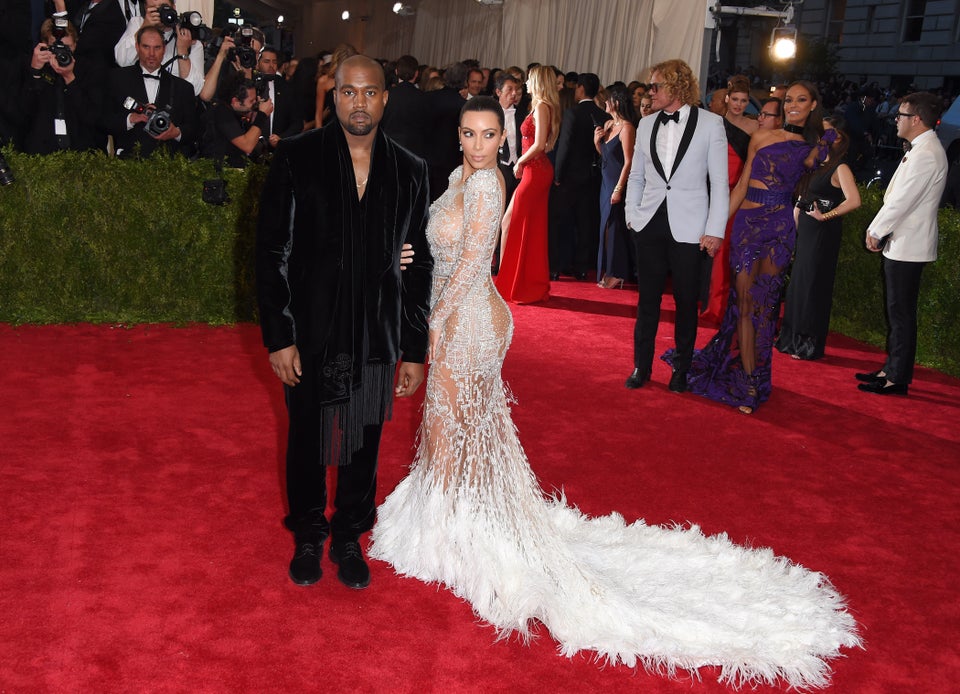 Kim Kardashian and Kanye West
Related
Popular in the Community