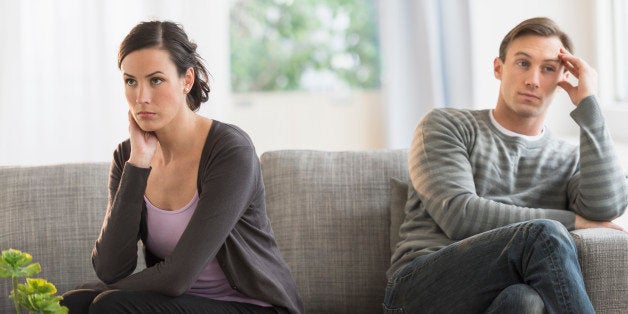 My mediation practice during the past several years has taken a turn towards mediating prenuptial agreements. Here's how it happened:
At times being the "other" attorney reviewing the agreement sent by the lawyer of the more moneyed spouse-to-be, I noticed a trend: The first draft of these agreements generally sketched out a marriage with no guaranteed financial interplay.
The typical lawyer-proffered prenup says that no (or little) money or assets are to be shared with the other spouse unless the moneyed spouse wants to. Further, generally there is no guarantee or minimum of assets provided to the less-moneyed spouse if the parties are married at the death of the more moneyed spouse. And there are iron-clad provisions preventing a spouse from claiming rights to the deceased's estate.
Once the first barrage in the prenup wars is sent by the more-moneyed spouse's lawyer, it's an uphill battle to change the initial terms of the agreement. Generally the spouse-to-be's attorney has convinced him (or her) that it is a matter of "risk contol" in case of divorce and a restrictive prenup is necessary and proper to protect the client.
It doesn't take a rocket scientist to see the harm such a prenup can do to a marriage. During the negotiations, feelings are harmed, generally irreparably. I have seen people walk down the aisle with a marriage -- with all but the financial connection. The feeling of being abused and marginalized persists through the marriage. Having little or no vested martial rights weakens and harms the marital relationship.

Of course, these concerns apply much less (and sometimes do not apply) to later-in-life marriages where the parties are financially secure and there are children of previous marriages. For these people, a prenup is often helpful to create family peace and provide for one's own children at death, often balancing this with the needs of the new spouse.
Mediation is an excellent way for people to resolve their differences and have clear
communications. A mediator can help level the playing field, and elicit all thoughts and concerns of both parties in a non-confrontational setting. Mediating these conversations helps the clients discuss difficult issues without emotions, anger and hot speech overcoming them.
The discussion can be rational and productive. Ideas as to how to fairly and accurately balance and accommodate the parties' legitimate concerns can be proposed by the parties and the mediator. Some of the mediator-proposed ideas may be ones that the parties may not even have thought about or thought were possible.
So a number of years ago, I started suggesting to clients who approached me about prenuptial agreements to consider formulating them through mediation. It turns out it is a wonderful way to do a prenup. At the end, the parties almost invariably feel fairly treated, and the resulting prenup is not overreaching or over-restrictive.
How does mediating a prenuptial agreement relate to marital mediation? Marriage relies on generosity. (See "The Generous Marriage", by Tara Parker-Pope.) In this article, the author discusses a recent study by the University of Virginia's National Marriage Project (a marriage research think tank) that studied the role of generosity in marriage. Its conclusion: generosity is the glue that leads to increased "happiness quotients" for marriages. Significantly more of the couples in a "generous" marriage reported being "very happy" together.
Cutting your spouse out of your earnings and financial wherewithal (which many standard-issue prenups do) is ungenerous. The old adage "money is love" is really true. It is an expression of love and caring. As the National Marriage Project's W. Bradford Wilcox (who led the "generosity" research) said, "Living that spirit of generosity in a marriage does foster a virtuous cycle that leads to both spouses on average being happier in the marriage."
So in essence, premarital agreement mediation is a form of marital mediation in several senses: it encourages generosity, truthfulness and clear communications. It's about money and security, which is a deep concern in marriages. It helps to train the couple in their ability to discuss and resolve difficult issues. This is identical to marital mediation where couples are struggling over difficult issues, often money issues, which are extremely common in marriages.
Facilitating a client-controlled prenuptial agreement with honesty and direct communication between the spouses-to-be, means that you are helping the couple embark on a stronger, clearer, more generous marriage. This bodes well for the health of the marriage.
So as I started, is mediating prenups a form of marital mediation? The resounding answer is "yes."
© Laurie Israel 2014. All rights reserved.
Support HuffPost
A No-B.S. Guide To Life
Related
Popular in the Community