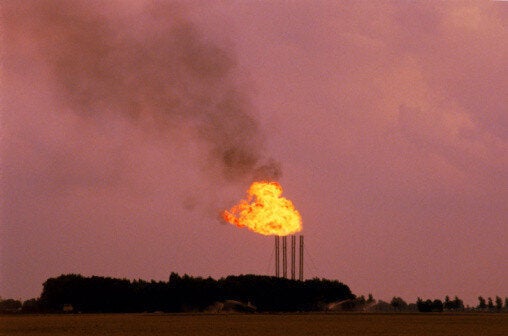 Phil Brennan is a renaissance man. An Irishman who now calls Akron, Ohio home, he's been an actor, a brand manager and a Fortune 50 business leader, having launched more than 200 new products into the marketplace over the course of his career.
Since 2006, he has added "cleantech entrepreneur" to his resume. As the CEO of Echogen Power Systems, Phil is leading a 20-person team in the final stages of commercializing a thermal heat engine. When placed into a factory smokestack, the engine harvests the heat escaping out of the smokestack, converting it into electricity used to power the factory and, depending on the size of the heat engine, homes in the neighboring area.
Stories like this are common in entrepreneurial hotbeds like Silicon Valley, Boston, San Diego and Seattle. But in Akron, Ohio?
You bet. Surprising as it might be, Ohio is one of several states in the Midwest where successful entrepreneurial companies are charting the way for a new economy and demonstrating that high-growth entrepreneurship can happen anywhere when a region plays on its existing strengths.
Venture capital investment activity is a good proxy for high-growth entrepreneurship because venture capitalists invest in companies bringing transformative ideas to market. Consider the facts about venture capital investing:
Venture capital investing grew 52 percent in the Midwest since 2009, compared to growth of 16 percent in Silicon Valley and 19 percent nationally, according to data by the National Venture Capital Association (NVCA). As a percent of total invested dollars, the Midwest captured 16 percent of dollars (compared to 4 percent in 2009).
There are pockets of regional strength for venture capital investing in the Midwest, such as North Carolina and Texas. NVCA data shows that investments in Pennsylvania topped out at over $500 million dollars, about a third of those occurring in Pittsburgh, a city geographically closer to Ohio than Philadelphia.
How about Groupon? Based in Chicago, it just raised $950 million dollars to fund its expansion, a record-breaking amount that represents more than many thriving entrepreneurial regions of the country raised in 2010 including Seattle, San Diego, and all of Colorado.
While all this activity is still eclipsed by the activity in Silicon Valley, it's the start -- actually, more than the start -- of a transformation occurring across the Midwest. And it's probably why the CEOs of venture-backed companies were most bullish on company growth in the Midwest compared to any other region in the U.S. (excluding Silicon Valley, New York and New England), as reported by the NVCA in its 2011 predictions survey.
Though there are many reasons why innovation and entrepreneurship are starting to thrive in the Midwest, three of them in particular are creating a tremendous impact.
First, policy makers, government leaders, and civic officials are creating programs and investing public dollars to help entrepreneurs access capital, and these programs are paying off in spades. For example, Ohio's Third Frontier program, a state program started in 2002 that provides funding for high-growth companies and the organizations that support them, has created more than 66,000 jobs and attracted almost nine dollars for every one dollar it has invested.
Second, Midwestern communities are creating the ecosystems that entrepreneurs need to thrive. Incubator growth, incentives for angel investing, and pre-seed and seed funds are all on the rise in the Midwest. JumpStart (a Cleveland, Ohio-based organization) was asked to partner with the White House's Startup America Partnership to accelerate the creation of these types of programs across the United States through its newest program, JumpStart America. In addition, the Brandery of Cincinnati, AlphaLab from Pittsburgh, and Excelerate in Chicago are working with entrepreneurs in short-term education programs (and are new members of the TechStars Network, headquartered in Colorado.)
Third, the Midwest is leveraging its own unique strengths in developing entrepreneurs. In Ohio, Cleveland benefits from the world-class healthcare expertise of Cleveland Clinic, University Hospitals, Case Western Reserve University, Summa, and other hospitals and researchers. Meanwhile, Toledo is turning its historical expertise in glass applications (anchored by Owens-Corning) into a hub for solar innovation, and Cincinnati is building a consumer marketing hub around Procter & Gamble's global headquarters.
Manufacturing still matters in the Midwest. While there's no doubt in anyone's mind that the Midwest's economy will never again be based entirely on manufacturing, like it was a century ago, it does offer a highly skilled manufacturing workforce, which is a great asset when entrepreneurs need to actually make their innovations. Highly advanced MRI imaging equipment, new electric cars, and Phil Brennan's heat engine are just a few examples of the innovative technologies leveraging this strength.
There are other practical reasons why the Midwest increasingly looks attractive as a place to start and grow a business. The cost of living -- which means the cost of rent, expected salaries for top talent, and the cost of purchasing a home -- is lower than in other parts of the country. The Midwest also has geographic proximity to over 60 percent of the U.S. population, a big asset when you need to ship huge new cleantech or advanced energy products to customers.
The Midwest wants the type of activity that Silicon Valley has. But it isn't Silicon Valley, and that's okay -- it shouldn't be. The rise of high-growth entrepreneurship and supportive ecosystems are not paint-by-numbers prescriptive. Just as Silicon Valley's future was built on the promise of the semi-conductor industry, the Midwest's radically disruptive innovations are being built on regional assets. And by playing to those strengths, the Midwest is enabling its rebirth.
Related
Popular in the Community