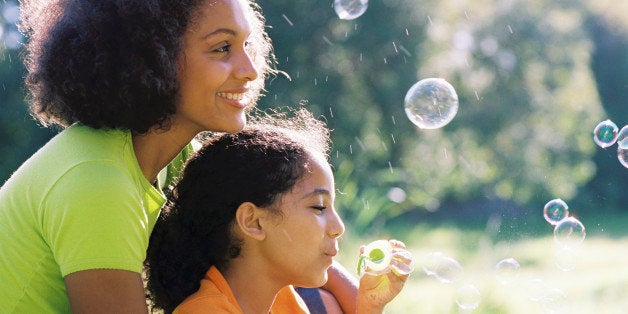 3) Drive Carpool to Practice
6) Write in a Gratitude Journal
Is mindfulness just another thing on your to-do list? Or is it woven into your day, like a beautiful golden thread through your tapestry. Are you rushing through your mindful activity? Or are you doing it with joy? Does it come from your heart and soul or your mind?
I began mindful parenting 28 years ago when I was pregnant with my first daughter. I meditated to dolphin music, wrote my thoughts and feelings in a journal, and sent positive, loving thoughts to the baby in my tummy. It started before she was born. So many years ago, I never told anyone about these things. I would have been considered completely crazy. But I did it anyway. Because everything in this world is energy, I believed that this was the most powerful time.
Fast forward to many years later: Today, mindfulness has become a big trend. And I am thrilled. I no longer have to hide the fact that I meditated with my children every night, that we wrote in gratitude journals, and that I sent positive light and loving energy to their hearts every day.
Here's the real deal about mindfulness: if you fake it, it doesn't work. If you try to teach meditation by throwing on a mindful meditation tape and shutting the kid's door, your child will absorb your energy over the energy of the meditation. If you're not participating, it won't work. How we do things is just as important as what we do. When my kids were at the Waldorf School in New York City, several parents were very concerned about their children eating healthy foods. And that's a good thing, right?! Here's the problem, the children were so nervous about the food that they were eating, they couldn't relax to eat or digest it. When they came across any kind of salty or sugary foods, they went into the deep end, almost hoarding the foods so they would be able to have some for later. You can't scream and say, "We have to meditate NOW." It just won't have the same effect on your child. Here's what I say about mindfulness. Do what you can, when you can, and do it from your heart. Only pick a few things that resonate with you, but do them consistently for a long period of time. For example, write a positive note to your child, say something grateful on the way to school in the morning or play happy tunes while you get ready for your day. Maybe even put technology away for one meal, once a day, so you all can connect. It's really no different from any diet or exercise plan that we've all tried. The ones that work are the ones that you can do consistently and from your heart.