Rapidly changing attitudes toward LGBTQ people in American culture over the last decade have caught many by surprise, prompting civil rights activists to celebrate, and others to react with anger and fear, resulting, for example in renewed attempts to curtail the trend by introducing legislation allowing continued discrimination via "religious liberty" rationale.
Until now, there has been little research on how gay couples are responding to broader acceptance in general, and especially how they feel about coupling — whether the relationship is strictly monogamous, "monogamish (relationships that sometimes allow "three-ways" and/or occasional sex with "outsiders"), or non-monogamous. However, a new study by Lanz Lowen and Blake Spears, a couple for 41 years, notes some striking trends, especially among gay men ages 18-39
Initially, Lowen and Spears interviewed long-term non-monogamous couples. "We had been in a non-monogamous relationship for 36 years and were curious about the experience of others. There wasn't any roadmap and we assumed long-term couples might offer valuable perspectives and hard-earned lessons." The catalyst for the newest study, however, was curiosity about the perspectives of younger gay men. "We wanted to find out about their view of monogamy, non-monogamy and marriage."
Respondents to their request for information included 632 monogamous couples, 152 "monogamish" couples, and 48 non-monogamous couples. Forty-two percent of the respondents were single, 50 percent were in monogamous relationships, and only 8 percent were in non-monogamous relationships. One of the big surprises: Ninety percent of the responding singles stated they were seeking monogamous relationships, and 92 percent of them expect to marry. Also, half of the men identified as being in long-term monogamous relationships, while other previous research that up to two-thirds of couples who have been together for five years or more are non-monogamous (Shernoff, LCSW, 2007).
In their 1984 book, The Male Couple, David McWhirter, M.D. and Andre Mattison, PhD., revealed that every one of the 156 couples they interviewed had incorporated some provision for outside sexual activity after five years of being together. Lowen and Spears' study, with its preponderance of respondents in monogamous relationships and the expressed desire of single gay men to be in monogamous relationships, suggests an emerging cultural shift toward greater monogamy in younger gay men.
In fact, monogamy was equated with marriage by 58% of all respondents, while only 31% viewed non-monogamy as an option for a married couple, with 11% being unsure. In other words, the majority of interviewed younger men in monogamous relationships considered monogamy to be the norm.
There were also striking similarities in age groups. In singles 25 and under, 89% were seeking monogamous relationships. For singles 26-30, 93% were seeking monogamous relationships. Among those aged 31-40, 92% were seeking monogamous relationships. Older respondents, however, appeared a bit more open to the possibility of a non-monogamous relationship: 44% of singles from 26-40; and 29% of those 25 and under. Predictably, there were more non-monogamous couples in the older age groups. Of those, 25 and under, only 4% were in non-monogamous relationships. Of those, 26-30, 8% were in non-monogamous relationships, and of those, 31-40: 11% were in non-monogamous relationships.
The survey also contradicted a myth about it being impossible for gay men to stay true to a monogamous commitment, or that non-monogamous relationships don't last. Both monogamous and non-monogamous couples saw their relationships as healthy and stable (98% and 92%), satisfying (98% and 91%), and likely to continue for the next five years (98% and 86%).
Further questions remain, such as how much the 2015 Supreme Court decision about gay marriage has influenced younger gays to seek more monogamous relationships; to what degree has the integration of LGBTs into the larger society shaped their thinking; and what other cultural changes may be pushing younger gays toward "normalized" monogamy. Lowen and Spears' current study, however, comes as a rather fascinating revelation.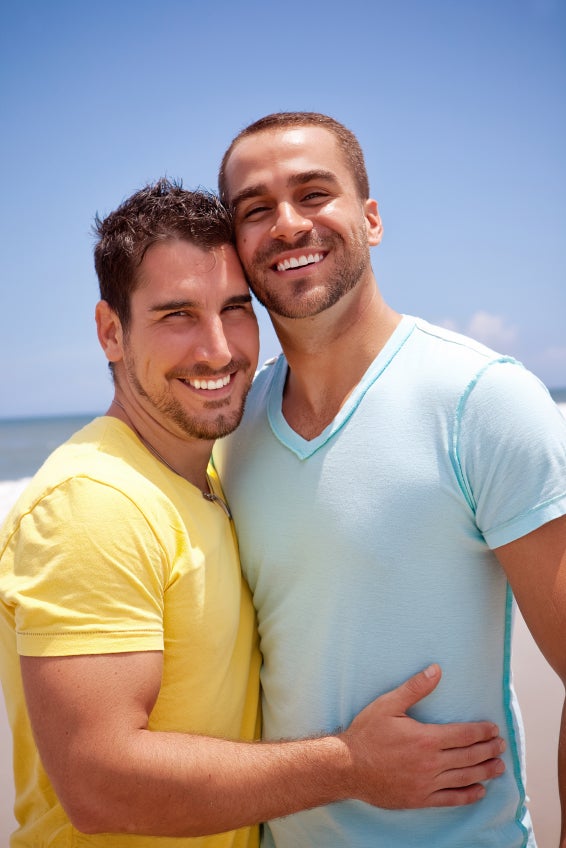 Calling all HuffPost superfans!
Sign up for membership to become a founding member and help shape HuffPost's next chapter
This post was published on the now-closed HuffPost Contributor platform. Contributors control their own work and posted freely to our site. If you need to flag this entry as abusive,
send us an email
.